Set for a June UK release, here's a sneak peek of the new Revlon Colorburst lipstick range.  Beautifully packaged in a sleek, quilted tube… Revlon Colorburst is a good-looking range!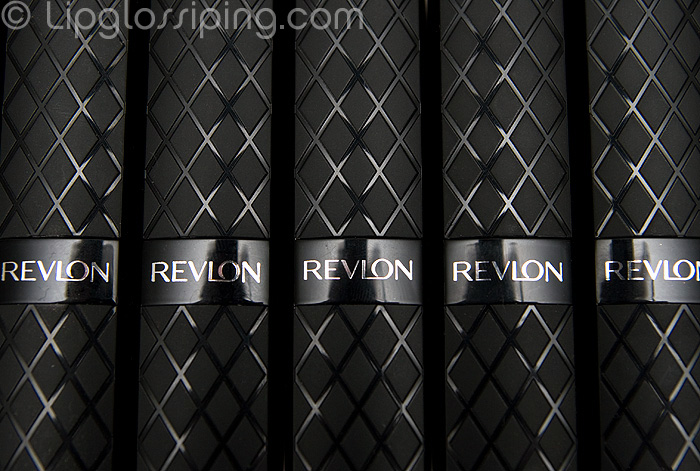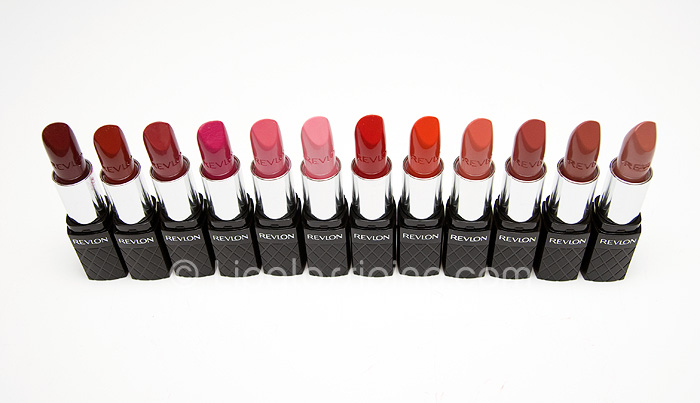 12 Shades are set for UK release ranging from a deep vampy plum through to natural nude shades… I believe the US has 20 available, so we're short a few!
The formula is creamy, smooth and pigmented with various finishes including cremes, shimmers and all out frosts.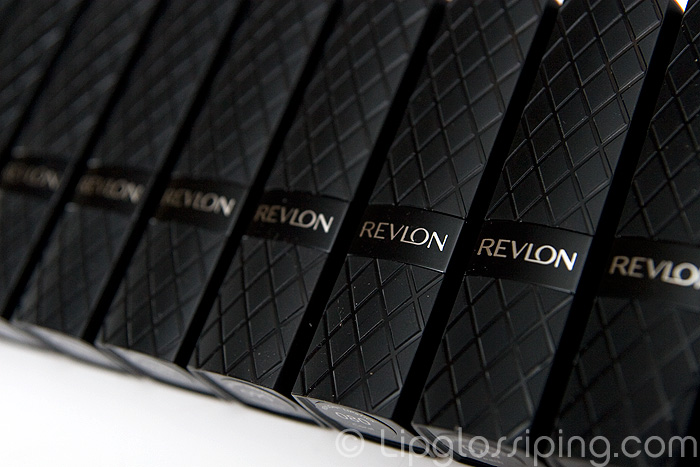 Despite packing a vibrant punch of colour, the lipsticks feel extremely lightweight and easy to wear.  I've found them fairly… no I'm not using the term "moisturising", 'cos I've never found a lipstick GIVE moisture… but some steal more moisture than others, and these aren't too drying at all.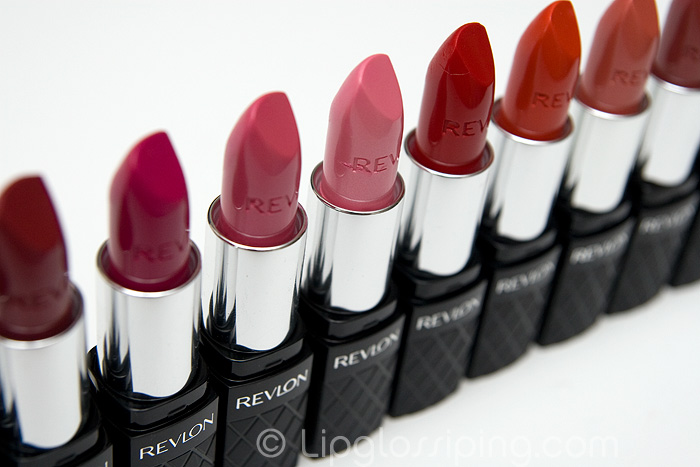 Check out the REVLON embossing on the bullet!
Finally, some swatches…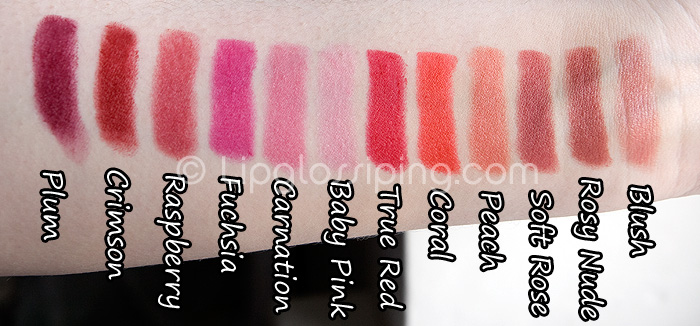 Revlon Colorburst Lipsticks are set for a UK release of 2nd June, retailing at £7.99 each.
Any of the shades calling out to you?