No, not literally… get your hands off!
I've never claimed to be a makeup artist nor hold any aspirations to cultivating a talent in this field.  I simply don't have it in me.  Whether it's cosmetics or clothes… I often struggle to merge individual pieces into a successful ensemble.  Or at least, one that does anything justice.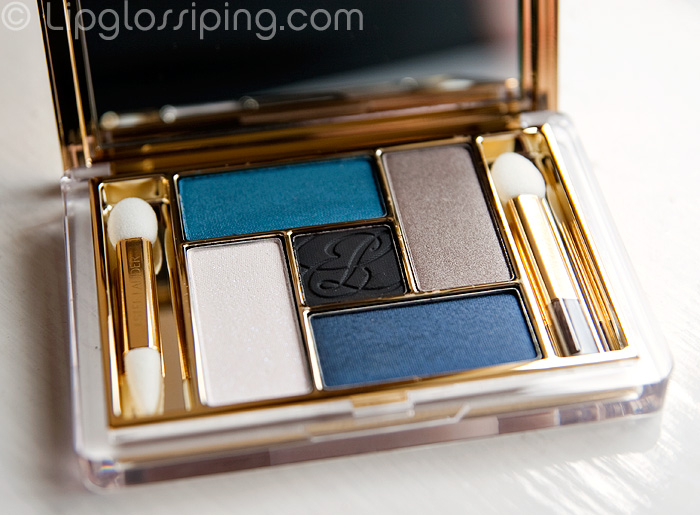 I've been handswatching and 'playing' with this beautiful Estee Lauder Blue Dahlia palette that was in my goodie bag of pieces from the upcoming Tom Pecheux Autumn collection (releasing in August).  It's a daring choice of shades for a palette… it's strong and needs to be worn with confidence.  I can do that, but I'd love a little bit of peer guidance to point me in the right direction.
So, the palette consists of 5 shades:
~ Matte Black
~ Shimmering Navy
~ Shimmering Teal
~ Metallic Grey/Taupe
~ Sheer White with Teal Sparkles (best for layering to add irridescence)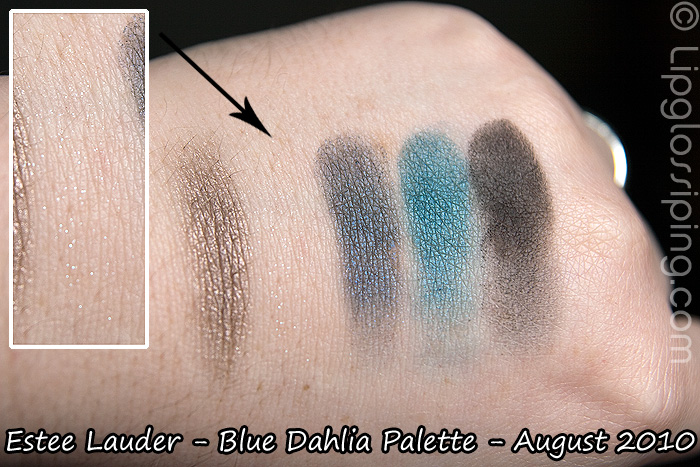 How would you put together a look with this palette?  Would you use all the shades at once? or just a few at a time.  I think I'm struggling with incorporating those two strong blues in one look.  Can it be done?  How would you attempt it?