A 'propah' Summer bright!  I'm making the most of my shorter nails and digging all the shades I wouldn't normally be able to wear so well.
China Glaze Towel Boy Toy is from the Poolside collection of neons and summer WOW colours that China Glaze do so well.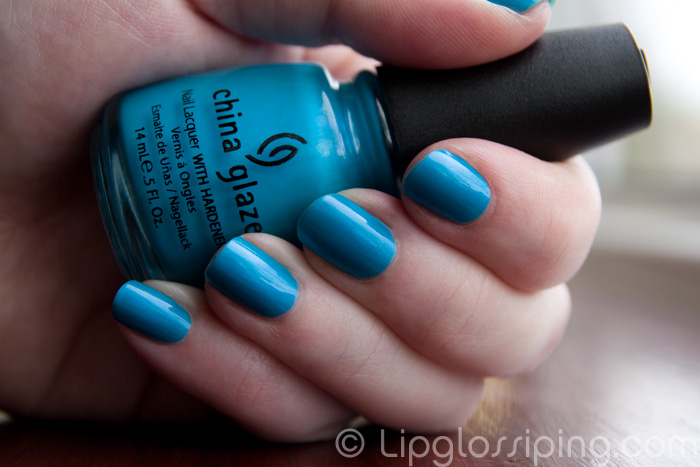 Towel Boy Toy is a super bright blue with shimmer, and it's the shimmer that makes this stand out for me.  It's not a neon… and you can look at it quite comfortably without squinting!  The shimmer gives it a little lift and really does remind me of the depths of a swimming pool!
Application was a touch streaky and I'd recommend 3-4 coats.  It also dries matte (like many brights and neons do), so I added a top coat to bring back the gloss.  I think it needs it personally.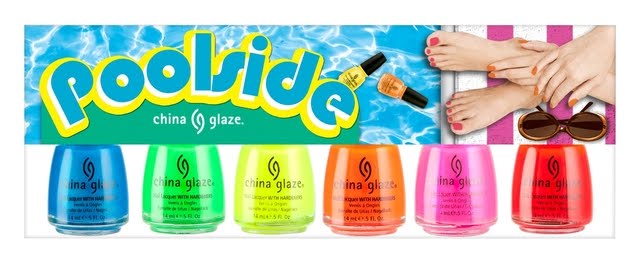 Have you tried any of the China Glaze Poolside shades?