This one goes out to Charlie from LadyoftheLane.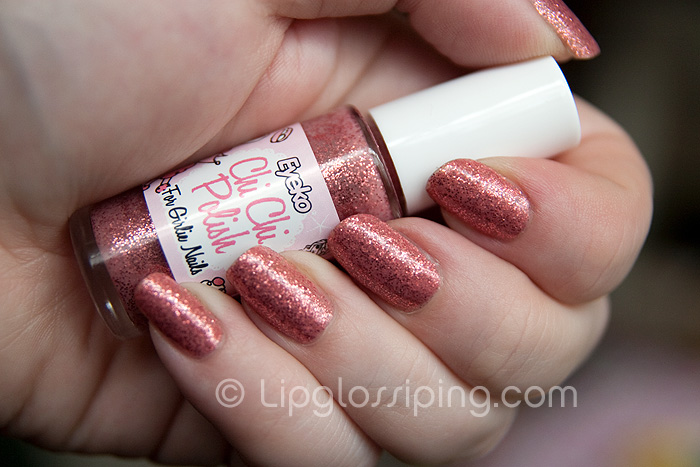 Eyeko Chi Chi is a rosy pink which leans slightly toward gold.  The glitter particles are chunky and suspended in a sheer pink base.  3 coats to achieve the opacity shown above though you could also layer this over a pink creme to achieve the same effect in less glitter coats.  It's girlie, but the rosiness (rather than pink) stops it from being too juvenile.
I must be into a bit of S&M with these 3 coats, my eyes are watering at the thought of the removal already (where's my tin foil).
You'll need a top coat to even out the rough finish from the glitter.  I did one layer and it's still rough (though not scratchy) to the touch.  It reminds me a little of Butter London's Rosie Lee although I don't think the glitter is quite so dense or the finish so foiled.
Eyeko Chi Chi is priced at £3.50 from the Eyeko website who offer worldwide delivery.