How much do we hate it when we look down at our fresh manicures to realise that yet again, we've managed to daub more polish on our fingers than we got on our nails?
Well, worry no more 'cos Butter London set the scene at Vena Cava yesterday for a forward-thinking, fabulous faux pas that's achievable for anyone with a nail brush (and an unsteady hand!)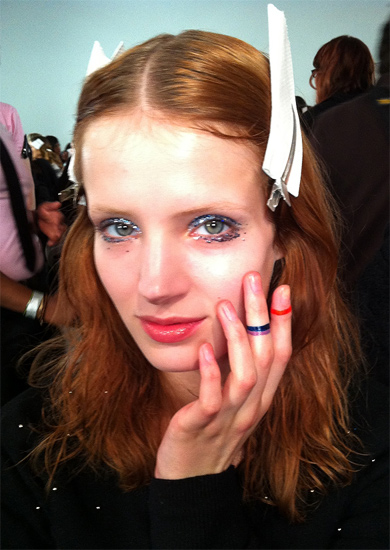 image stolen borrowed from Nonie Creme's twitstream here
Check out the finger bands painted by Nonie with some of the bestselling Butter London shades!  Such a fun touch, much cheaper than hunting down the latest high-street jewellery and at around 24hours, probably longer-lasting too 😉
Wanna see my late-night take on the trend?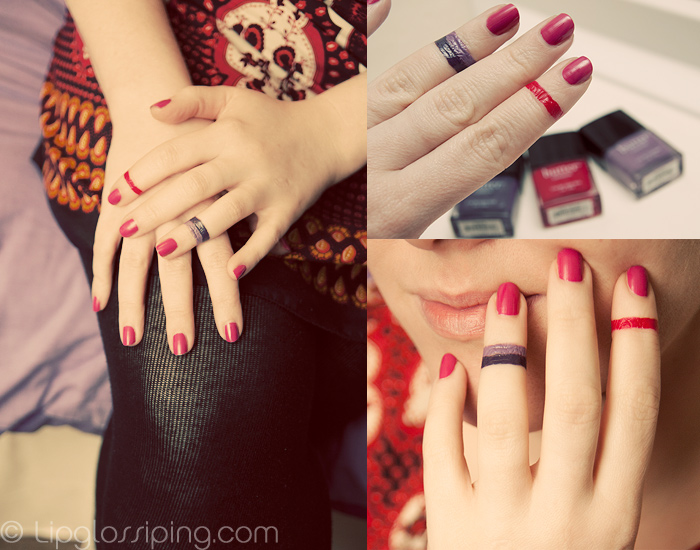 Shades used: Marrow, Scoundrel and Come to Bed Red!
If you give it a go, make sure you play safe and only use Big 3 Free polishes in the creation of your finger art masterpieces.
I love anything in beauty and fashion that doesn't take itself too seriously and this daftness reminds me of being at school and tippexing the crap out of myself in an 'artful' manner…  and anything that reminds me of those playful days is a win in my book.
What do you think of Butter London's Vena Cava Finger Bands?