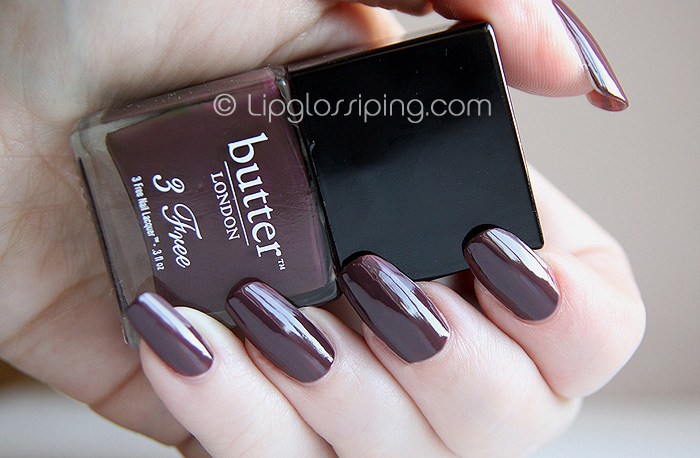 Butter London's Tramp Stamp is a rich, dark chocolatey shade which leans toward the plum.  It's a gorgeous Winter shade which would look lovely on tidy, short nails rather than my talons (which have since had an extreme trim!)
When a creme is done well, there's nothing that can really beat it is there?  Look Ma, no top coat!  Glossy and luxurious looking, this is one brown that is anything but dull.
I found the formula, application and all that stuff to be fine… a touch of cuticle drag on the 2nd coat which needed a 3rd just to cover it up, though in fairness I was a litttle hasty in application and the 1st coat may not have been quite dry enough.
Butter London's Tramp Stamp is available to buy online from PowderRooms priced at £9.75