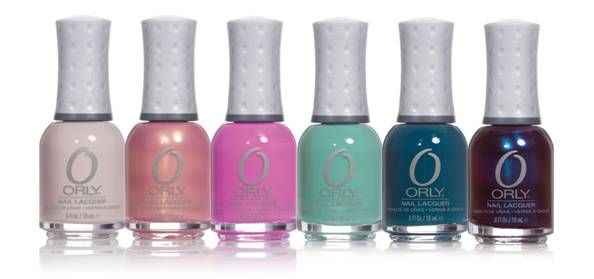 From Left to Right: Pure Porcelain, Gilded Coral, Fancy Fuchsia, Ancient Jade, Sapphire Silk and Royal Velvet.
Are any of these calling to you?
Spring polish shades are my least favourite.  Though, I say that every year and by March I'm rocking the lilacs and pale greens with the best of them… short memory you see.
I like the look of Pure Porcelain… the rest just don't excite me.  Royal Velvet doesn't even look very spring-like and reminds me of SpaRitual's Health, Wealth and Happiness too much to be worth owning both.
The Orly Precious collection will be available from January 2011 priced at £8.75 each from www.orlybeauty.co.uk and www.spicebeauty.co.uk
What do you ladies think?  Picked out a favourite yet?