I've started delving into my new acquisitions from Pro Beauty and first up is SpaRitual's It's Raining Men – a swirl of pastels that look, at least to me, like a big cupcake-y nebula.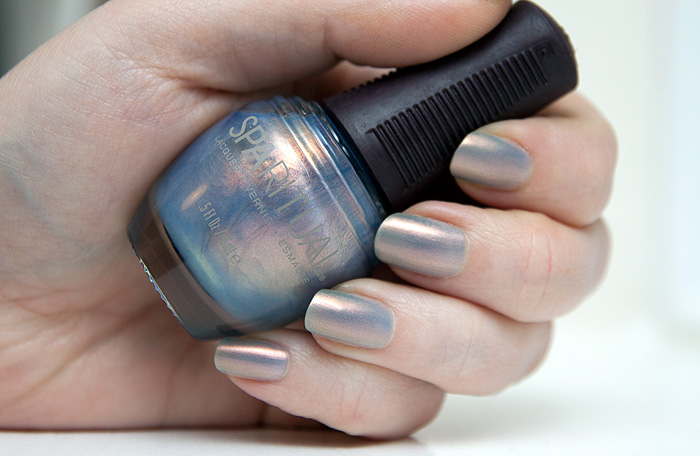 Comprising blue, pink and gold – on my nails, you mostly see the pink throughout the day.  I enjoyed messing with Leila's head "what colour is it Leila?"
"Pink! No, it's blue! Wait…"
Three coats will give a solid opacity, I was expecting to need more for this kinda of multi-chrome paleness but three covers admirably.  Any tip wear doesn't really show too obviously and I didn't get any chipping after even three days (with a top coat).
It's Raining Men is available to buy online, priced at £8.50 with free shipping