You may have already heard about Karen Alder's new lipstick creation – TRUST which has been developed to raise funds for the youth charity, The Prince's Trust.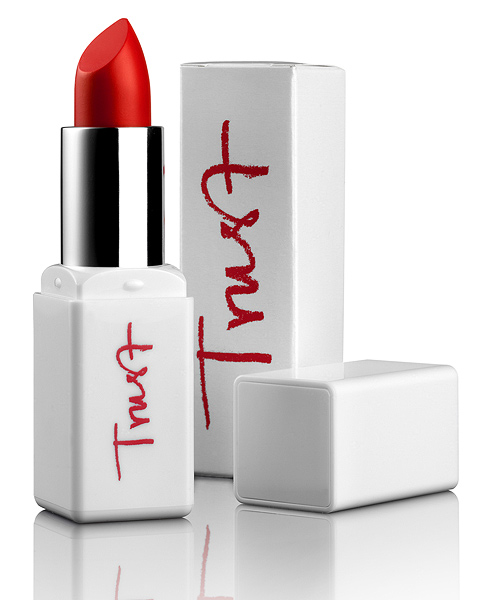 100% of the proceeds from the sales of TRUST (exc. VAT) will go directly to the charity!
I thought I'd share some images of the celebrity supporters sporting the lipstick (in various guises!) and I particularly adore Kara's playful pose! (bottom right)
Karen Alder, Celebrity Makeup Artist and creator of the TRUST lipstick said…
I love the power of the colour red – no other shade has such an impact.

I call it a not-so-secret weapon.  My new creation – TRUST – is a foolproof easy to wear bright red, packed with Vitamin E. To me, this is the perfect red, striking the balance between the orange tones and blue. Its satin finish really makes it easy to apply without bleeding, yet keeps the look contemporary.
What with being ALL about the red lipstick, I'll be logging on to snap one of these babies up quicker than you can say 'big ears'.  Wait… can I get put in the tower for that?
The limited edition lipstick will go on sale on the 2nd of April exclusively at QVC UK.
You will be able to log on to the QVC website or call 0800 50 40 30 to buy one and it's priced at a bargainous £8.00