I picked this trio of blushes up in Debenhams when it was on sale a couple of weeks ago and I could barely wait until I was home to have a play!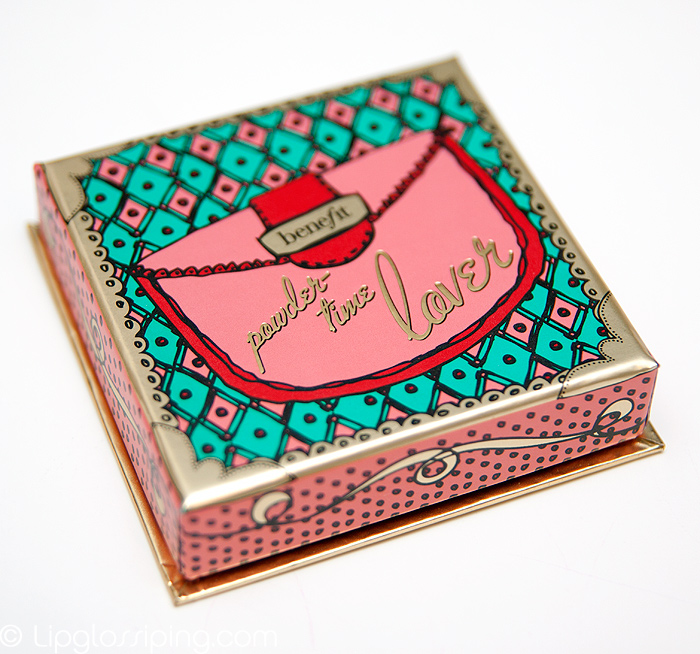 Dandelion was my first Benefit purchase many, many, MANY moons ago and it nearly broke my makeup-loving heart.  I just couldn't make it show up on me… and back then, I'd spent a considerable amount of my weekly student budget on the damn thing.  Thankfully, things started to look up when I discovered Benefit Creaseless Creams and now I'm back to give the powder blushes another go.
I know that loads of people hate the blush box-packaging, but it's never bothered me… aslong as it's sturdy, I'm ok with it.  I don't generally carry my blush around with me on a day-to-day basis anyway.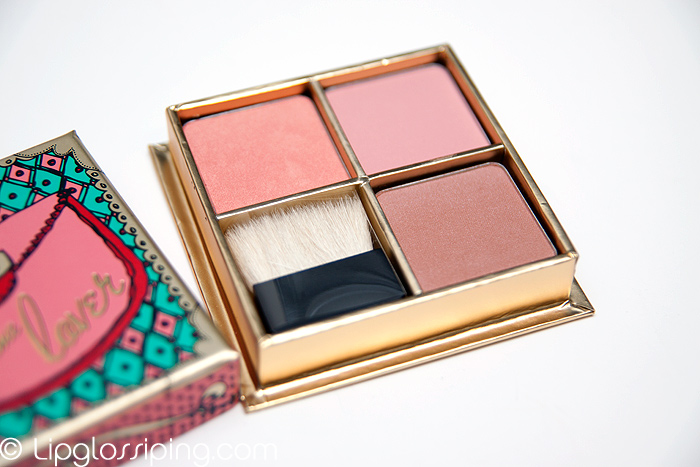 You get three 3g blushes in the set.  Clockwise from top left: Coralista, Dandelion, Dallas.
And again…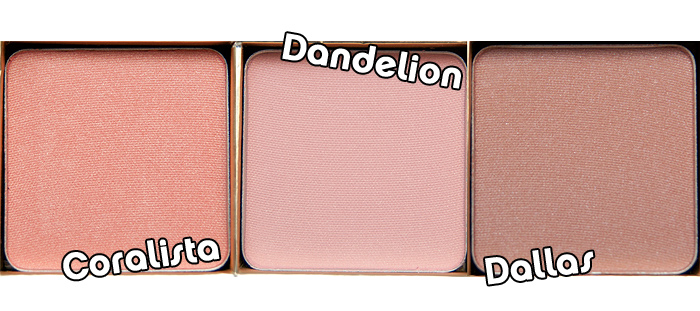 I think this is such a great way to purchase your Benefit blushes.  At £578579 or whatever it costs nowadays to buy a single Benefit blush, it's expensive.  Benefit keep releasing these blush boxsets though… and then discontinuing them.  I recommend POUNCING on the sets when you see them or if you can hold your nerve, wait until they go in the sale though you risk missing out alltogether.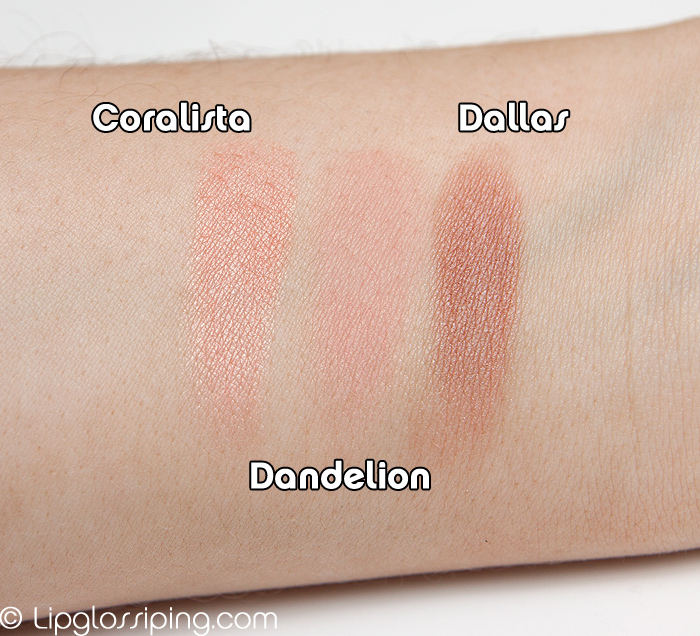 Dandelion still barely registers on me but the other two are delightful.  I'm especially pleased with Dallas which I thought would be the 'bum note' of the set but I can see myself using this blush-cum-bronzing shade with a light hand.
The texture of all three shades is delightful, lasting power.. impressive and blendability… spot-on.
If you see one of these, pick it up and RUN to the till before it's gone for good.