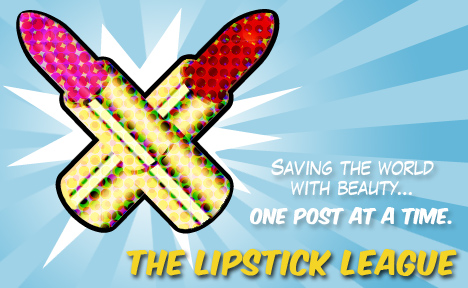 This week's question of the week…
What's your favorite and least favorite thing about blogging?

My favourite thing about blogging is having an outlet.  Don't get me wrong… I'm no great writer and I don't feel a compulsion to express myself "creatively".  I just enjoy cataloguing products I encounter (like a nerdy list-maker really), chatting to like-minded people and chewing the cud on a subject that doesn't interest anyone I know in my day-to-day life.

I've met some really good eggs, had some great experiences that I wouldn't have been fortunate enough to enjoy otherwise and I can look back through my archives with a sense of achievement that I've managed to write so much about such a shallow, frivolous subject instead of doing proper work instead.

My least favourite thing about blogging is having an amazing hobby that doesn't pay the bills.  If I could, I'd spend 3x the time on site but my husband would divorce me first.  I already have major guilts about how much time I dedicate to it… finding work/life/blog balance is always an issue for me.  I wish I could throw myself into it completely.
This week's links…
Orange to LA – has been sick for a few days but that didn't stop her from testing out Giorgio Armani 'Eyes To Kill' #10 Airy Jade. See swatches, and find out if this color was a hit or miss.
Pink Sith – Joeybunny shows you one of the NARS Spring eyeshadow duos and why you NEED to own this DOGON duo!
Phyrra – debuts the Tokidoki Devil Girl Cromatico Palette & shows you swatches and looks. It's hot for summer!
Vampy Varnish – Channel your inner child with Crayola Scented Nail Polish!
we heart this – There's something gorgeous blooming at MAC, and it's called Fashionflower…
Beauty Junkies Unite – puts Tarte's new emphasEYES Amazonian Clay Waterproof Cream Eyeshadows to the test, find out how they fared!
EauMG – What is your favorite spring floral? EauMG reviews Guerlain Champs-Elysees and there is a sample draw!
Nouveau Cheap – Get your first look at the gorgeous new Wet n Wild limited edition Summer 2011 collections (rumor has it there are some fantastic dupes here).
Do you have a blog?  What are your loves and hates about blogging?