Well, it's reached our shores… the Urban Decay 15 Year Anniversary Eyeshadow Collection* has arrived in the UK and is currently available online at Debenhams on a limited edition run.
Released in celebration of Urban Decay's 15th Anniversary, the eyeshadow collection features 15 never-seen-before full size shades.  These aren't re-releases of older shades in palette form, you'll find no MCRA in this palette.
It's gonna get a bit picture heavy…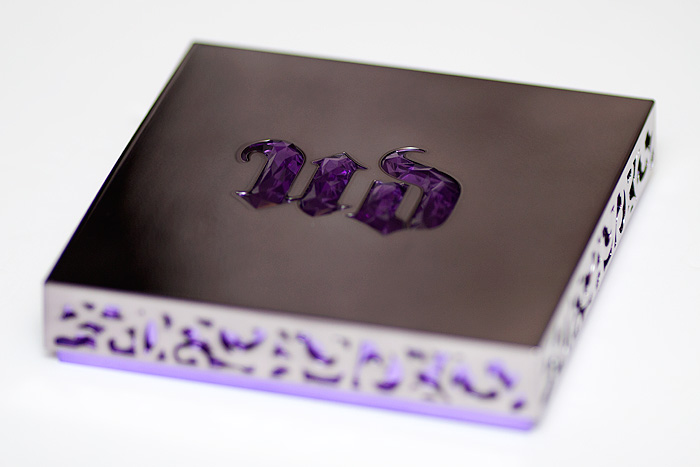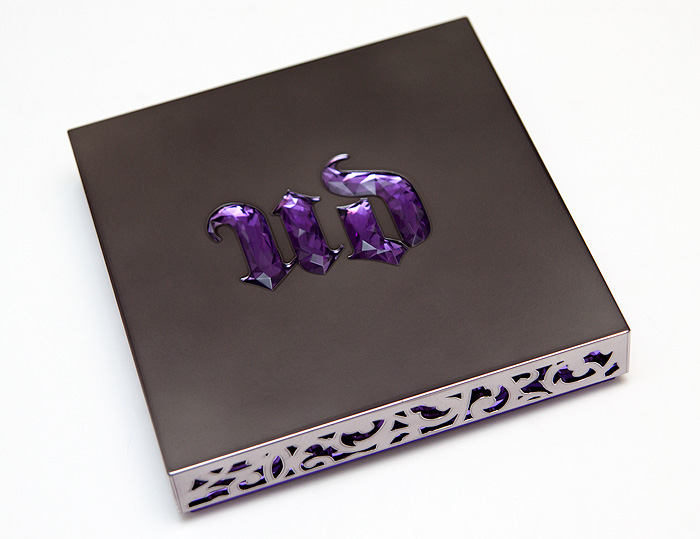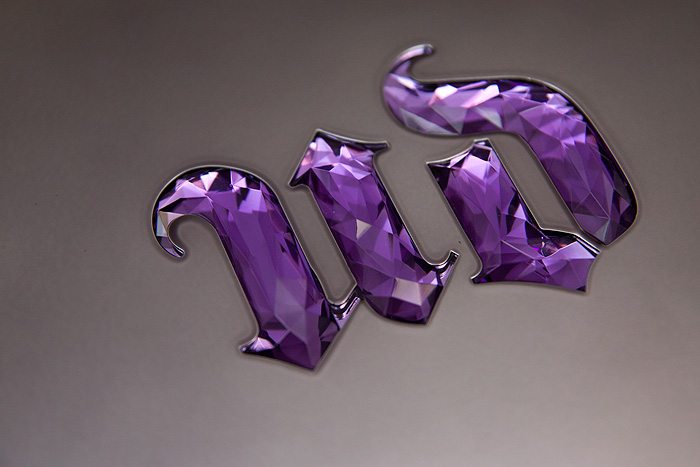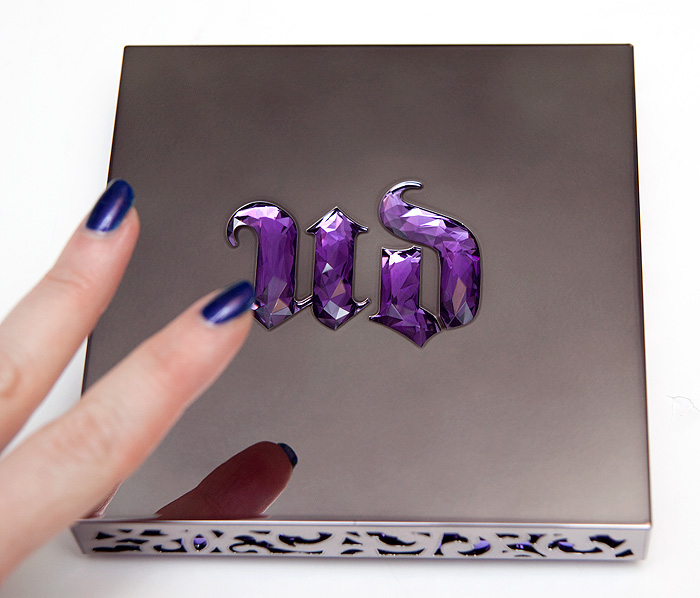 demonstrating the reflective finish, not flipping a 'V' – promise!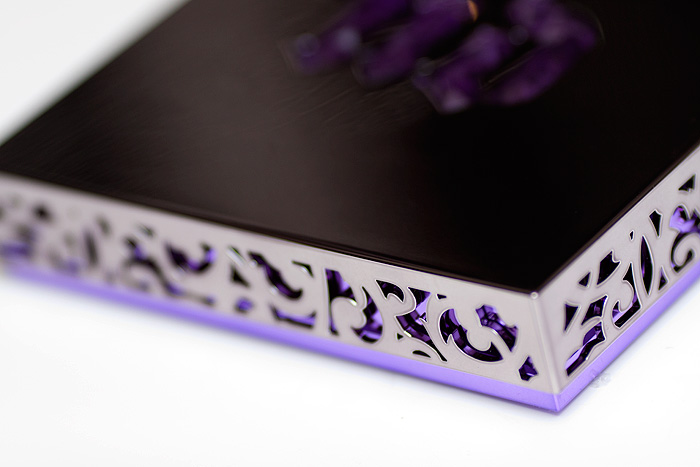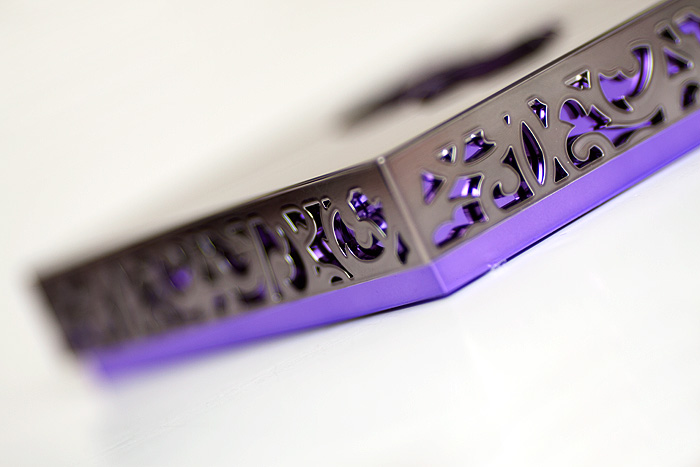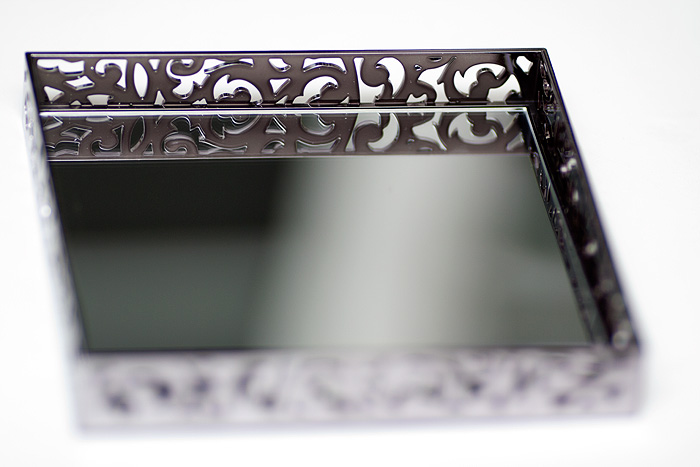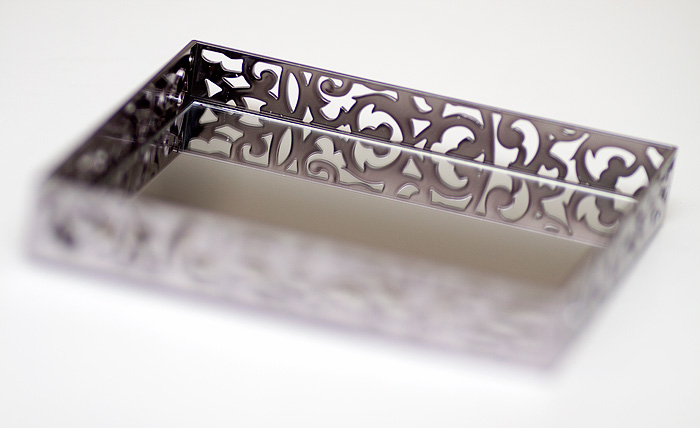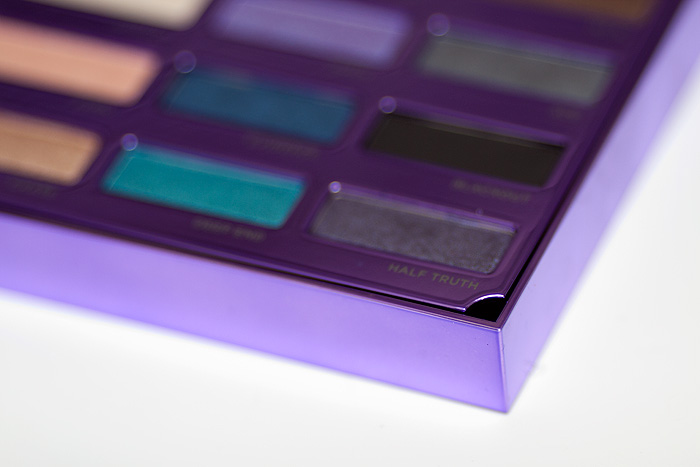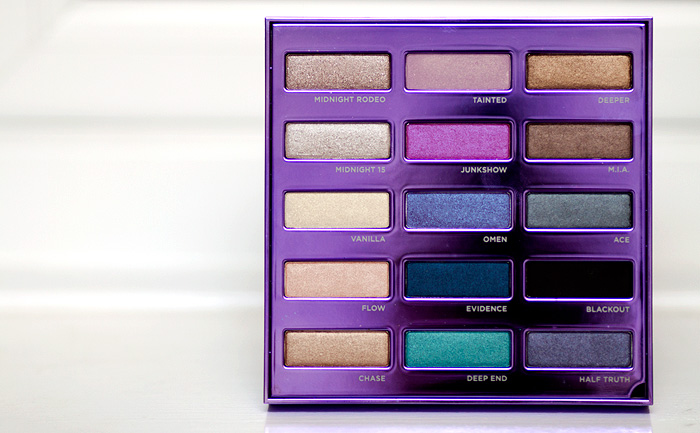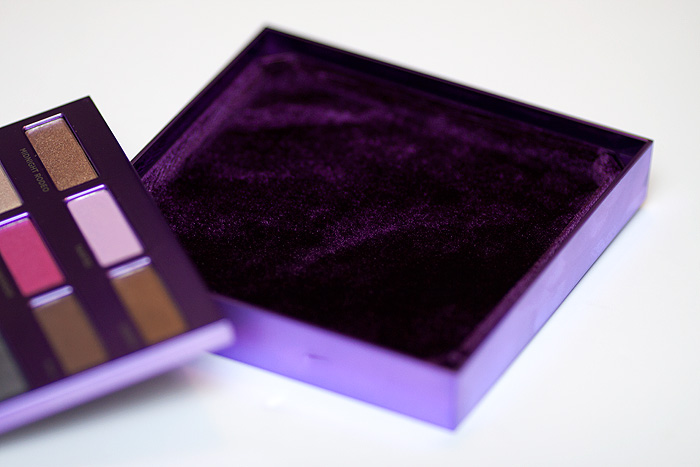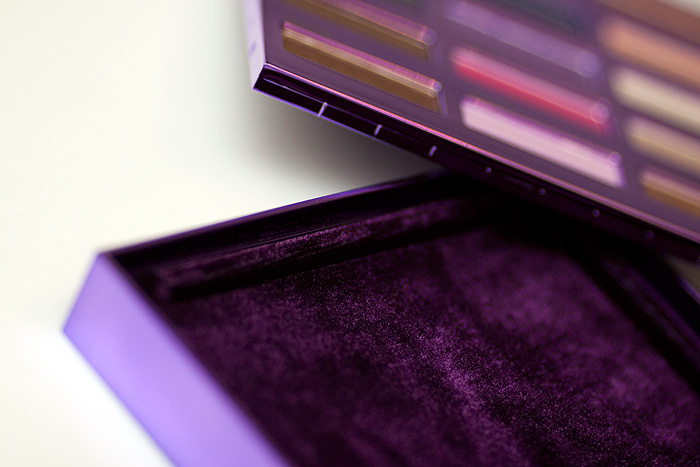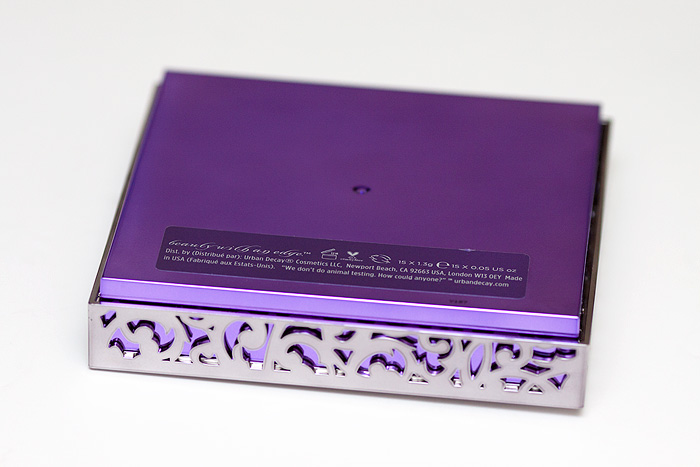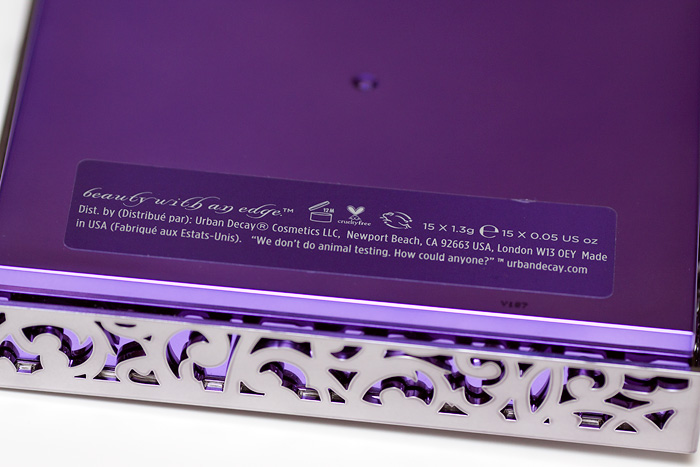 You can't really hold an Urban Decay palette in your hands without having some thoughts on the way it's been presented.  The 15 Year Anniversary Eyeshadow Collection waves goodbye to the cardboard packaging of old in favour of plastic.  It's better than it sounds, I promise!  The high shine finish, jewelled UD logo and beautiful filigree edging ensures that this is one hunk of plastic that is definitely dressing-table worthy.
Invert the lid and you'll find a large mirror that stretches from corner to corner.  Lift the platform that the eyeshadows rest upon and you'll find a 'velvet' lined (shallow) compartment below which will give some extra life to the packaging even after the shadows have long been used or even depotted.
Is any of this necessary?  Of course not and I hope the addition of things like the 'secret' compartment didn't bump the price, especially when the packaging of the relatively austere Naked Palette had been so well received.  However, with an extra three shadows on the Naked Palette and only a £4 difference (the price of the NP has risen), it doesn't seem too out of line from a pricing point of view.
Tomorrow I'll be focusing on the eye shadows and on Wednesday, those all important swatches.
The Urban Decay 15 Year Anniversary Eyeshadow Collection is available to buy online at Debenhams.com, priced at £39.00
So, come on lovely people… you never hold back opinions on the UD Palettes.  First impressions?
oh… and here's a bonus picture for the OCD among us… FINGERPRINTS! *throws arms up and acts like world is ending*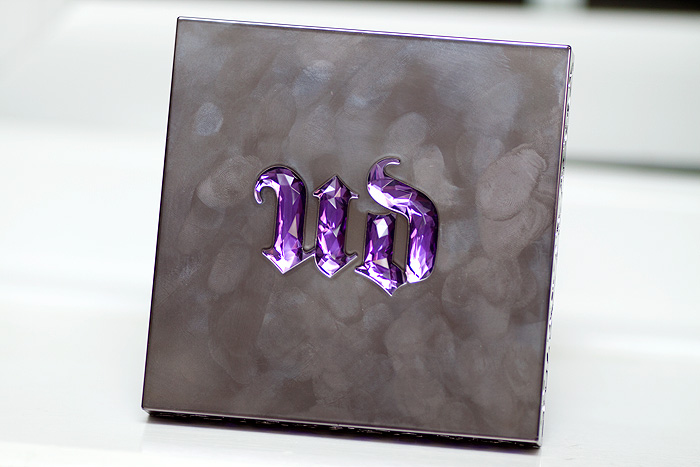 * press sample