Synonymous with the brand (and highly regarded) is Urban Decay's Eyeshadow Primer Potion, so I was excited to get the chance to test and review some of their latest primers.
Urban Decay Lip Primer Potion is a new release to coincide with their Autumn/Winter collection…
They say:
Prepare your lips for the day ahead. Our invisible primer lays a silky foundation for your favorite lipstick or gloss. Color is truer, applies smoother, lasts longer, and will not fade or feather. The easy-glide formula feels velvety-soft, without the drying feeling often associated with long-lasting lip color.

The formula includes SPF 15 (yay!) and moisturizing Vitamins A, C and E for a primer that protects and perfects. And, our pretty roll-up tube and slanted bullet make for precise, easy application.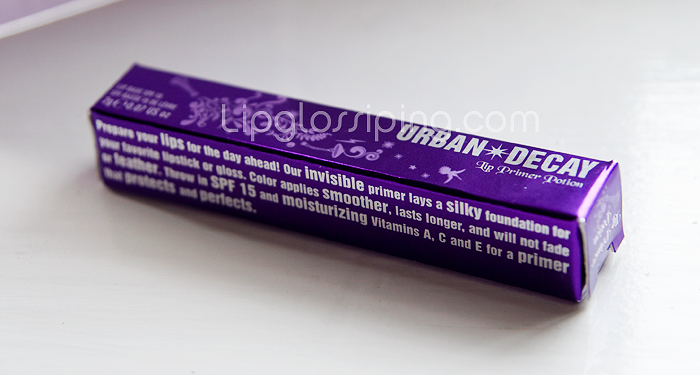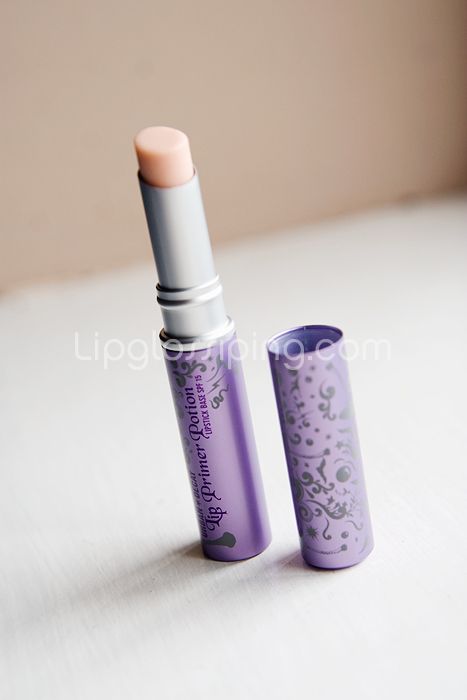 It's a concealer coloured unassuming little product decked out in Urban Decay's trademark pretty purple packaging.  All very nice, but does it actually do anything?
Let's put it to the test!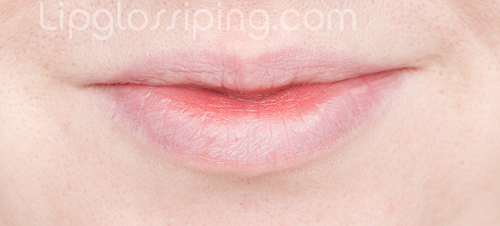 First of all, let me introduce you to my bare lips.  I make no apologies for the total lack of makeup… it's a Sunday and I couldn't be bothered.
You'll notice that I have a very full bottom lip (and not much top lip unfortunately).  This really causes quite a problem for me with lipsticks, especially pale ones.  The inner part of my bottom lip is highly pigmented in comparison to the rest of the lip (see the redder bit?).  Lipsticks simply don't stick to that part of my lip which isn't too much of a problem if the shade is dark enough… but if I'm wearing a nude or pale lip, you can spot where the lipstick hasn't applied properly from a mile away.
I also have dry lips and some deep creases which I put down to a 20-a-day cigarette habit that lasted nearly 15 years.
The only lip primers I've ever tried in the past have been those plumping stinging ones, so I was interested to put Urban Decay's Lip Primer Potion to the ultimate test!
Firstly…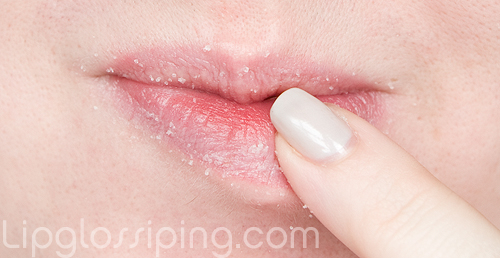 I applied a lip scrub (I keep thinking Dr. Evil when I look at this picture).  I use a minty sugar based scrub from Earthen Glow Minerals.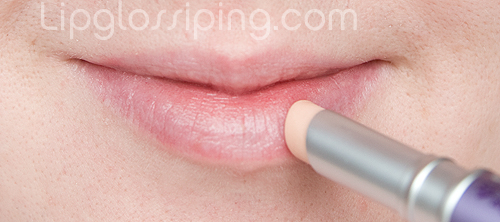 Then I generously applied the primer all over my lips… Look! The red bit isn't quite so noticeable! It created a nice even base without giving concealer lips!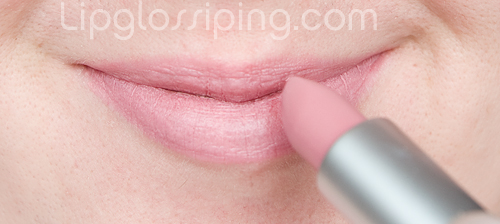 Applying Revlon Matte Lipstick in Pink Pout, a lovely shade that I've barely worn because of my uneven pigmentation problem.  I found that the primer helped smooth the application of this matte which drags more than most lipsticks.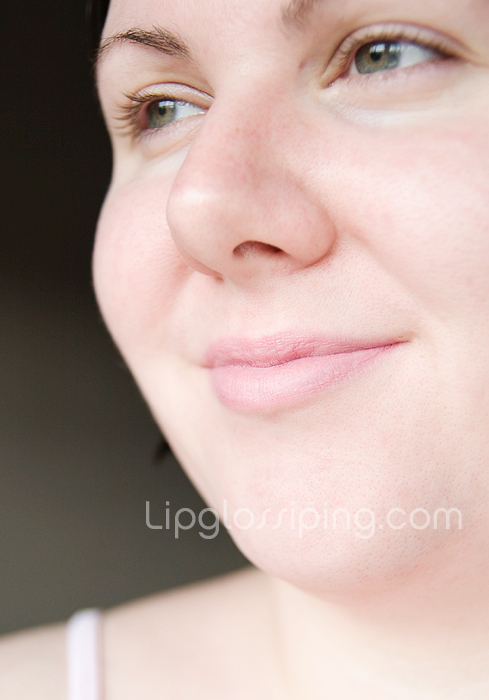 Finished! Apologies for looking so smug here… not quite sure why that is…
Final thoughts:
I'm very pleased to have discovered this product!  It offers a solution to my uneven pigmentation problem and that is the one thing I really hoped it would solve.  I'm not convinced that my lipstick lasted longer than usual… but it definitely faded evenly instead of leaving a ring around the edge of my lips as per usual.
Unfortunately, I found the actual primer itself quite hard to apply, a little bit draggy.  I also didn't feel that it was very moisturising on my dry lips which was one of the promises made.  I did try the primer again with a waxy lip balm underneath and that definitely eased the dryness.. but worked against the whole priming effect so obviously not a very good solution!  I shall try a more cream-like lip moisturiser (think Body Shop) and see if that helps at all.
Would I purchase this?  Yes.  I've never found anything that evens out my lip pigmentation so EFFECTIVELY without completely drying my lips out or wearing off rapidly (concealer).  For me at least, this is a product that will change how I wear lipstick.  I will have far more confidence in pale lips without reapplying constantly and trying to grind the colour into a uniform application.  That's a HUGE breakthrough for me!
Now… Urban Decay, listen up… please could you squeeze a little more moisturiser into it for old scabby-lipped ladies like me?
Available from the usual Urban Decay stockists and priced at £10