Please excuse this lazy excuse for a post, I've had an exhausting weekend and I'm so completely done in and ill-prepared for the week ahead.
Anyway, I had my camera out and about with me on Saturday when I attended our local village's carnival so I thought I'd take a moment to document what I got up to over the last couple of days. My niece was stoked to be part of the procession and dressed up in all her Pirate finery.
Leila was just delighted to be watching her big cousin strut her stuff!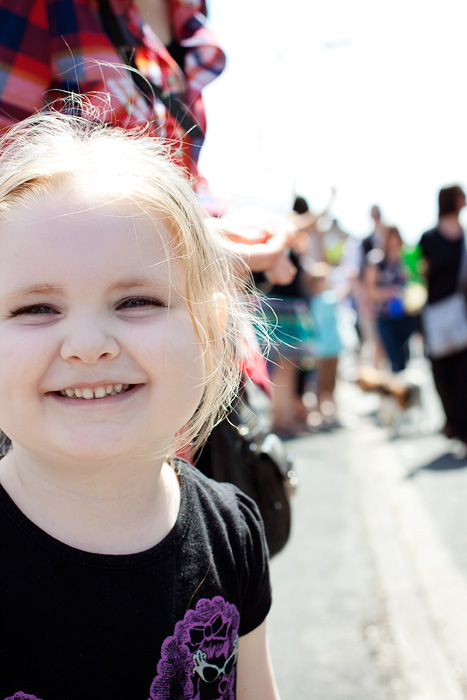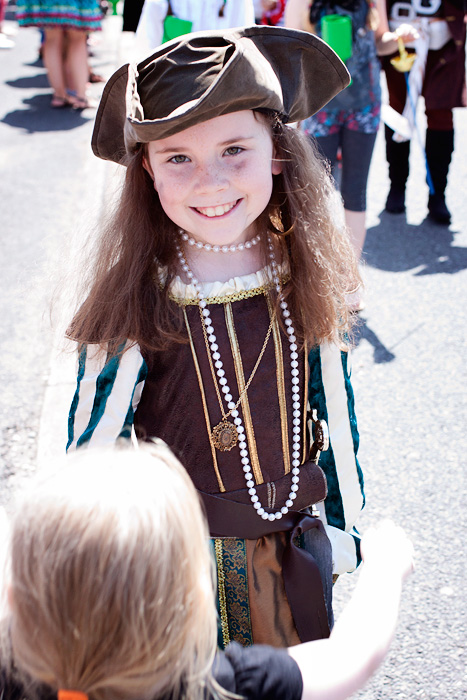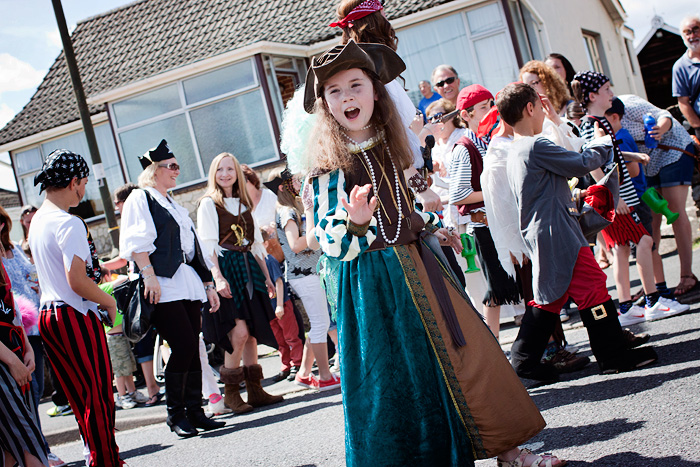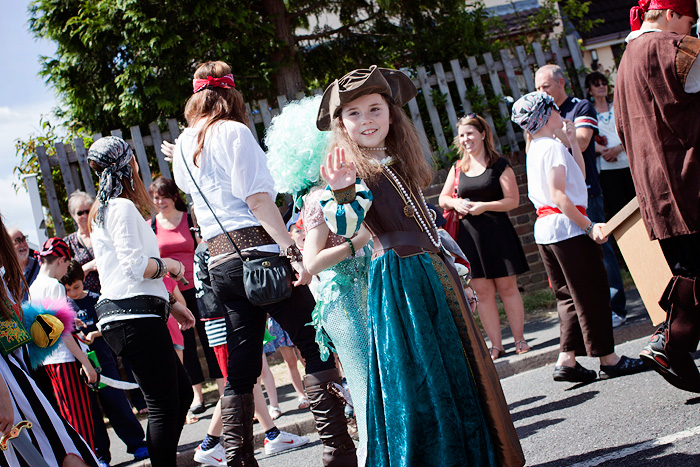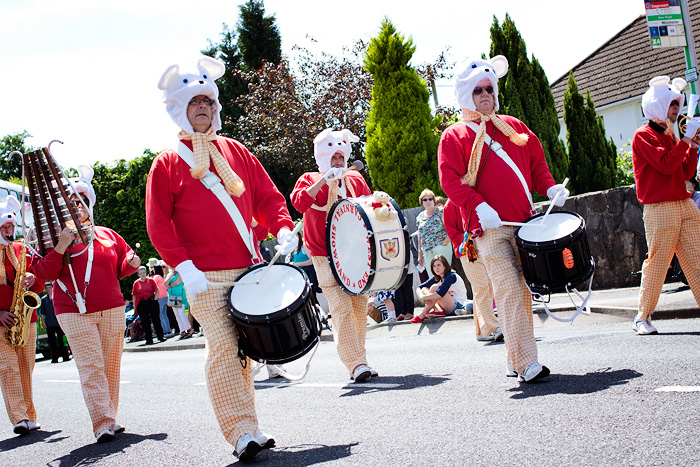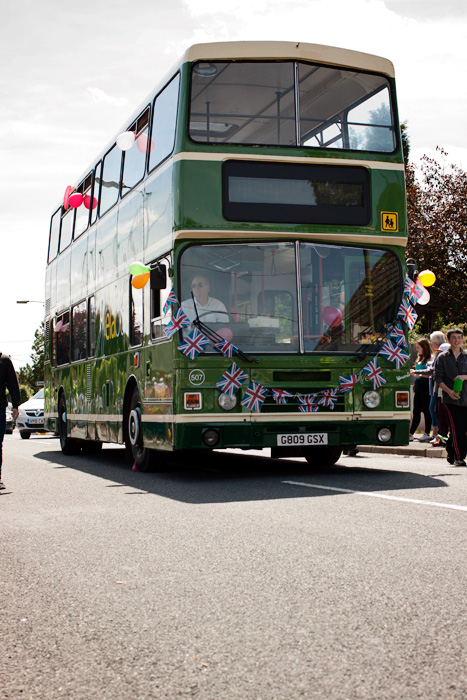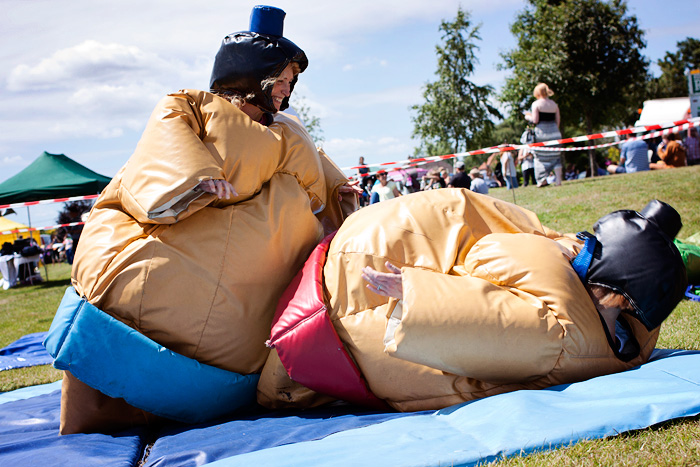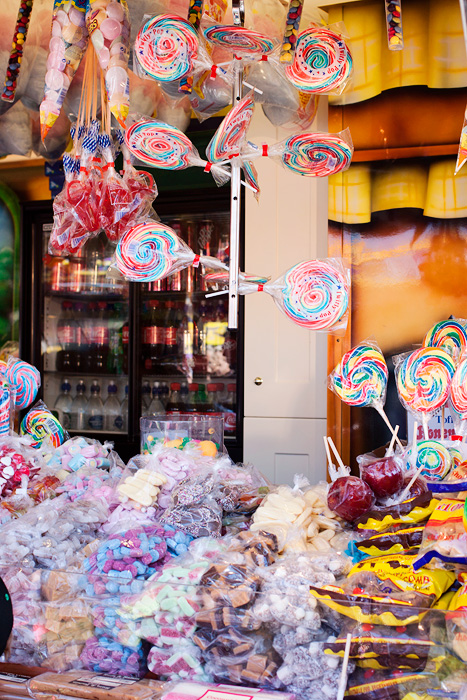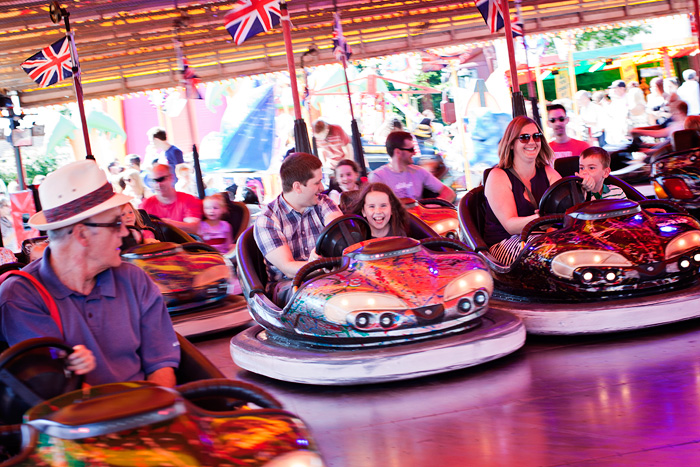 The sumo suits were amazing, I wanted a go! It was too much fun watching respectable-looking people turn into competitive monsters as soon as they stepped inside their fat suits. It got quite vicious at times!
Saturday night, Leila enjoyed a sleepover so Paul and I settled down to finally getting round to watching The Dark Knight… I know, we're only five-years late.  Sunday morning brought with it an early start at the car boot sale where we finally started shifting some of our stuff that's been clogging up my parent's spare room… we've been in our flat a year on the 9th July, so I think it's about time we fully vacated our old home!
My highlight of Sunday had to be cwtching up on the sofa with my family and getting ready to watch my brother play bass at Glastonbury, "proud" doesn't quite cover it! What a rock star!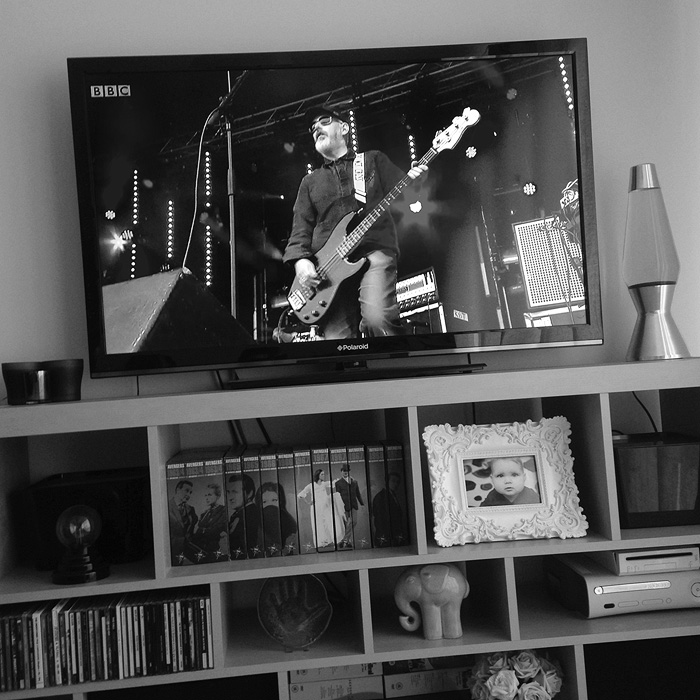 Leila couldn't quite believe that she was watching "Unkie Steve" on the telly. Infact, I think she got a hairball from all the excitement…
We topped off a fabulous weekend with a few episodes of vintage 24, a Weight Watchers friendly Black Bean Chilli with Sweet Potato, and a very, very cheeky bowl of ice-cream.  Back to the gym tomorrow (I managed to destroy my HRM belt on Saturday by putting it in the tumble dryer FFS) and a full week of far-less exciting things to contend with.  I'm also going to my first Dance-Fit class on Wednesday, I don't do classes… I couldn't be more frightened!
What did you get up to this weekend?  Hope you had a great one!