Remember when I got all excited about Layla Hologram Nail Polishes? It was a while ago, so I'll forgive you if your memory is kinda rusty. You can remind yourself by clicking through to my post here which contains a few swatches, alternatively… fire up Google Images and prepare to part ways with your pennies.
You see, as I scoured Amazon late last night for nothing in particular, I noticed that the Layla nail polishes appear to be prettily heavily discounted to the tune of 50% or more.  Whereas I originally paid over £11 a polish, you can now pick them up for under a fiver in some cases!  The only catch is that stock appears to be a little on the short side, so if you wanted to snag a couple, don't leave it too long!
Here's what I just picked up for my collection, please don't tell my husband… I'm supposed to be saving for the "baby".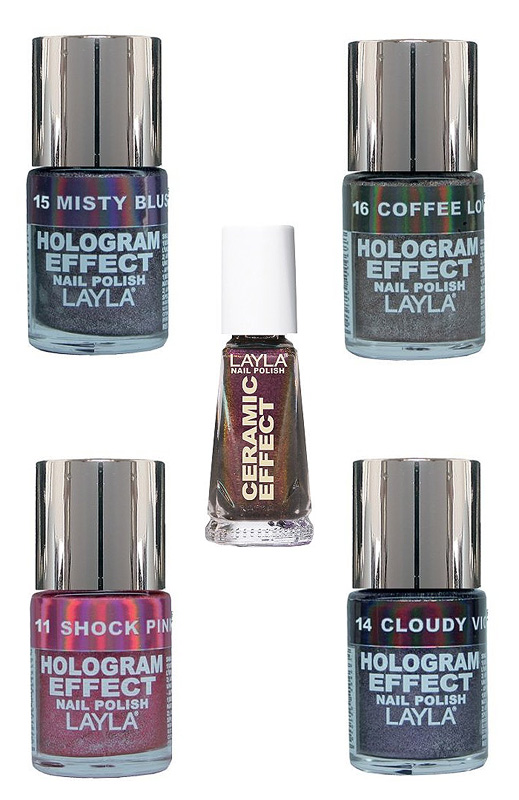 There's also a couple of rather beautiful flakies that nearly found their way into my basket… but I was determined to keep my total in the £20s and not go any higher!
Are you tempted?  If you buy any… please tell me which ones caught your eye!
if you liked this post, please don't forget to check out my subscriber options, here