Easily my most expensive bottle ml for ml… Le Metier de Beaute's Magic at Dusk was released alongside their autumn/fall collection this year and I couldn't resist picking it up.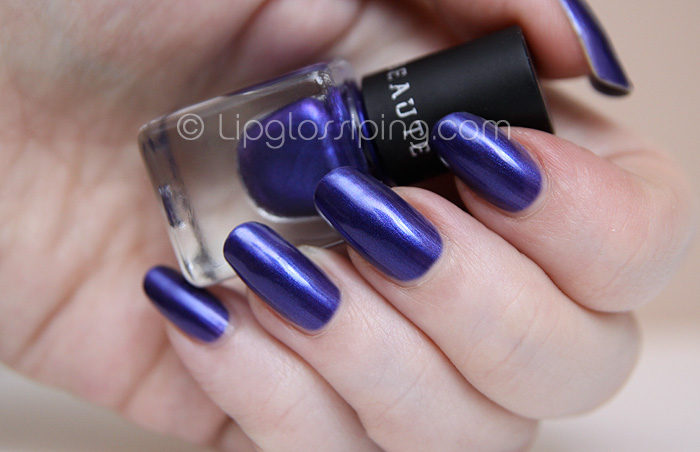 It's an exquisite mix of blue and purple that looks positively electric on the nails but for all that… I don't have a huge amount of love for this polish.
It's a 3/4 coater and for this depth of colour… we should be able to achieve opacity in 2 coats.
You also only get 4ml of product for £10, so I'm estimating that the manicure shown above has cost me at least a quid.  It's a very fast drying polish but the tiny brush is difficult to wield with any grace which resulted in drag marks across the nail bed and the need for a 4th coat.
I pretty much dislike everything about this polish except for the colour.