UPDATE: It seems only fair to admit that a month after writing this review, and I'm finding myself reaching for this one daily… perhaps it's just the colour of the tube rendering me blind to all others in the drawer, or maybe it's just a bit more awesome than I initially gave it credit for.

Regardless, I thought I'd better revisit this to let any new visitors know that I think I underestimated it a little in my initial review.  It's a good'un and definitely up there with my other favs!
So, I'd been meaning to try "The Ugly" one for ages, but having 4000 mascaras languishing in my make up collection meant that I had to at least try to be a good girl and not keep buying them until I'd used up a few tubes.
However, I got one of these in my Maybelline goody bag and of course I couldn't resist trying it out to add to my mascara series.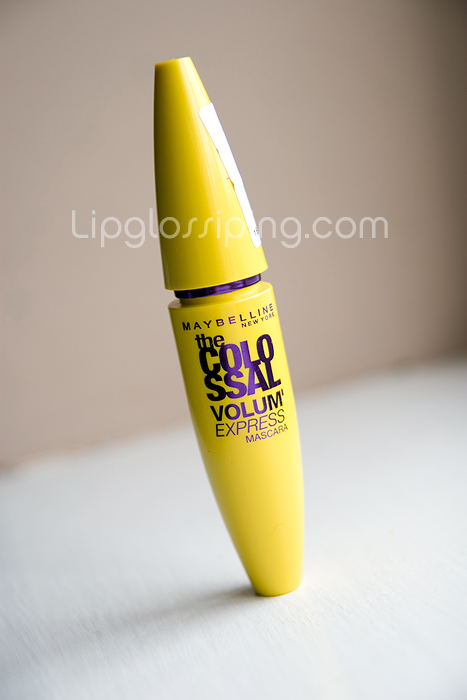 U.G.L.Y You ain't go no alibi…
Alright, it's not THAT bad – but come on, Maybelline do seem to employ an army of Jekyll and Hydes in their packaging design department do they not?
Case in point…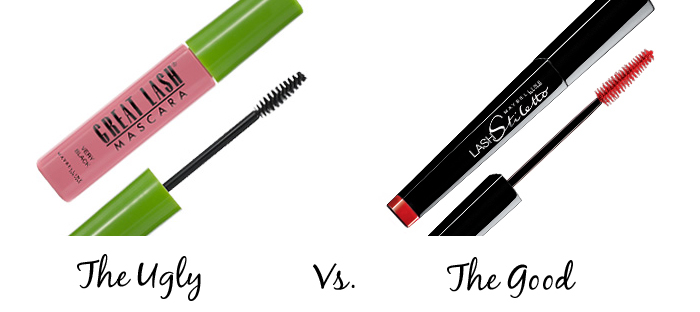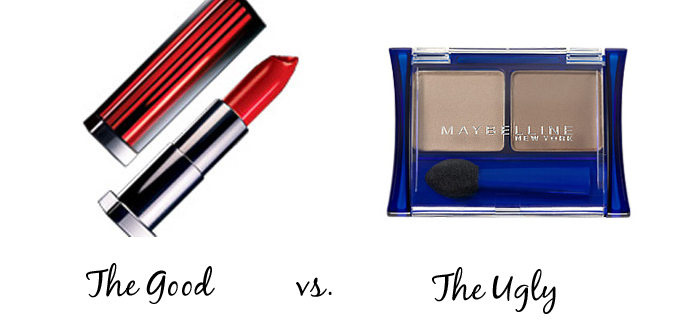 See?!
It's interesting to note that the well packaged products are the newer ones, so perhaps things are looking up!
Back to The Colossally ugly one for now…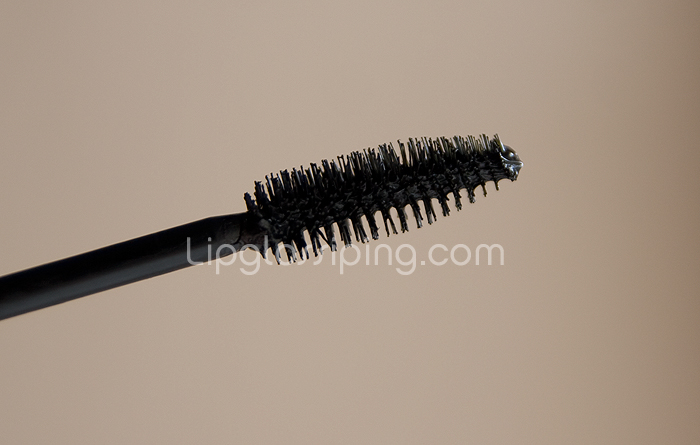 They Say:

Creates 9X the volume, instantly.

Patented MegaBrush + Collagen Formula plump lashes one by one
Dramatic Volume with no clumps
Washable
So basically, it's got a big brush and it's volumising… oh and um "washable" whatever that's supposed to mean?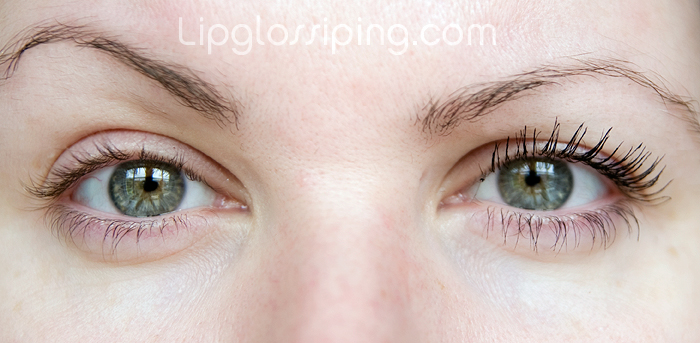 It's not bad.  I'm using the Glam Black (00) version and the formula is nice and dark, I agree that it doesn't clump on my lashes but it's just not THAT volumising.  It creates decent definition and if anything is more lengthening thanks to that nice deep-coloured formula.

It's a really nice day-to-day mascara… But I want MORE, MORE VOLUMISING, MORE LASHES!!
This is another solid release from Maybelline, and a great choice for those who like big-boned brushed mascaras – just don't expect anything too COLOSSAL from it.
Maybelline The Colossal Volum' Express Mascara is available from Boots, Superdrug et al, priced at around £6.84