The never-ending camera saga continues.
I buy a camera nearly 2 weeks ago.  It's in stock and ready for next day delivery.  Except of course it freaking isn't.  Cos that kind of sharp practice is the norm these day, us consumers are clearly mugs.
So… I wait… and I wait…
The expected delivery day passes, and I give them one more day on top of that before I contact them again.
"We didn't get stock as expected but will contact Canon and inform you within 2-3 days whether or not we can expect more."
Firstly…
Why didn't you TELL ME when the stock didn't come in instead of letting me stalk the postman for 5 days like an expectant father and secondly, 2-3 days to find out if you're EVEN GONNA GET THE BLOODY CAMERA that I ordered 2 weeks ago?
On your bike.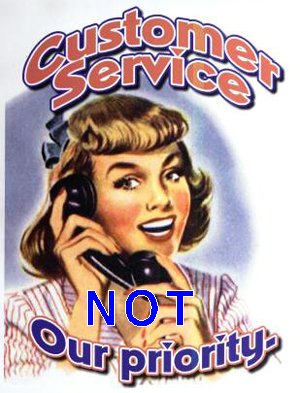 Then it gets funnier.
I ask for a refund and get told it will take 7-10 working days to process.  I don't speak for a moment because I'm too busy trying to lift my chin off the floor.
.
I phone and get cross, they promise to process it within 3 working days.  I should fucking think so.  Though I'm still waiting…
3 days ago… I go somewhere else.
Bear in mind that this camera is now getting increasingly hard to find in stock because it's just been superseded (hence me being able to afford the bugger!).  I need to get a wiggle on if I'm gonna be able to source one.
But source one I do.  Live stock update – 8 in stock.  Great.  Sold to the lady with the overused Paypal account.
I log on to Twitter and moan about my camera troubles but delight in the fact that I've finally got it sorted.
I follow a couple of great photographers on Twitter who by some strange photographer sixth sense (or maybe just a shared shite experience) BOTH basically (without ANY prompting) reply that they wonder if my previous experiences were with a company based on the I.O.M called S***** E********** who are apparently complete scum bags.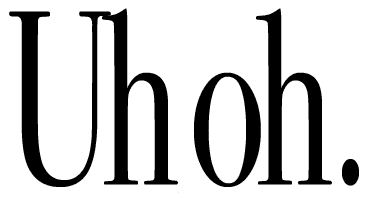 "No"…. says I as my head simultaneously hits the desk.
Why does my head hit the desk then?
BECAUSE THAT'S WHO I'VE JUST GONE AND BLOODY RE-ORDERED THE SODDING CAMERA WITH!
Are you still with me?  This rant has basically turned into a stream of consciousness and I apologise for the lack of grammar and fragmented sentences.
So, here I am…. 2 weeks down the line.  One failed attempt at getting a camera (and still no refund).  2nd attempt currently underway with a company that has a reputation for being completely crap and not holding stock when they say they do.
I phone them and try to squeeze the info out of them.  "You do actually have physical stock right?"… They answer in the affirmative-ish… but are more keen to keep repeating the line that stock was 'allocated' to me when I placed my order.  I'm not fully convinced.
And then…..
This afternoon, I get a phonecall.
"Hello, Lloyds TSB Fraud Prevention Department here.  We've declined your payment of £689.90 to S***** E**********.  Please confirm that you made this order."  I confirm, but that doesn't change the fact that the payment's still been declined and needs to be made again.  It's Saturday.  Can't do it.
I'm on holiday tomorrow and GOD KNOWS how I'm going to be able to sort this mess out and re-order with what is (possibly) a completely shiteous company anyway on Monday.
I think I need a desk to strap to my head permanently.