The guys over at Mont Bleu have invited me to take part in a little design competition for their range of luxury crystal nail files.  The eventual winner will see their nail file design incorporated into the Mont Bleu catalogue, they will also receive a whole bunch of newly-designed files to giveaway on their blog, and a mosaic picture from crystals. It's all about those bragging rights!
I've designed three nail file motifs, each of which completely addled my talent-free brain. I've kept the backgrounds transparent simply because I preferred the clean look – each time I added a gradient or colour, it all got a bit too busy for my tastes.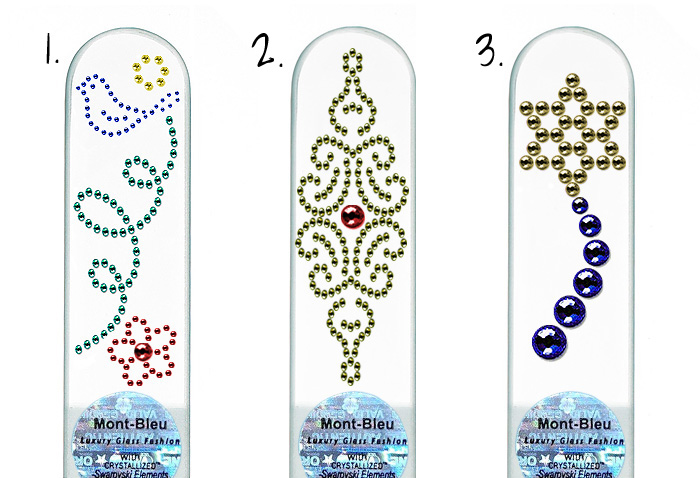 I don't think the designs really need any indepth description, they don't hold secret meaning… I just played around until I liked what I saw.
None of these designs have been named yet, infact… that's where you come in…
Please vote for your favourite design (the winner from YOUR votes gets entered into the competition) and if you wish, leave a potential name for the design in the comments.  I will choose one of your suggestions to name the winning design before submitting it to Mont Bleu for consideration by their design team.  All in all, a joint blog/reader effort!

Loading ...
The poll closes at midnight on the 31st July.  Get voting and don't forget to give your favourite design a name!
if you liked this post, please don't forget to check out my subscriber options, here