If you haven't succumbed to the lure that is Urban Decay's liner set… then may I gently steer you in the direction of this New Cid Eyes Lips & Cheek Palette.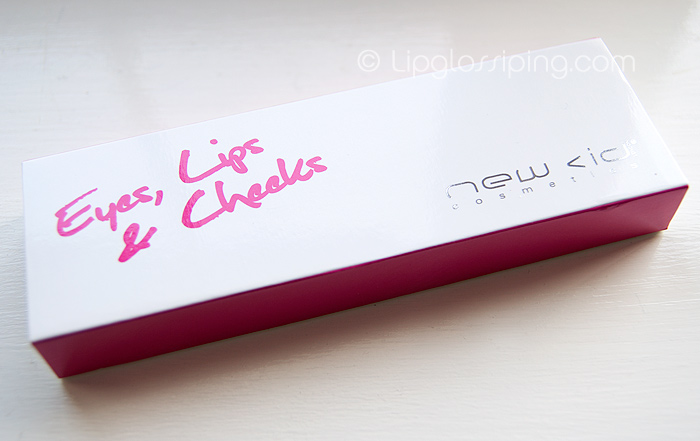 I wasn't sure quite how much of a bargain this palette was when I spotted it on ASOS a couple of weeks ago, but since having a closer look at the one that I was sent… I have to say, it's a very good bargain indeed.  And at £12?  It's a freakin' steal!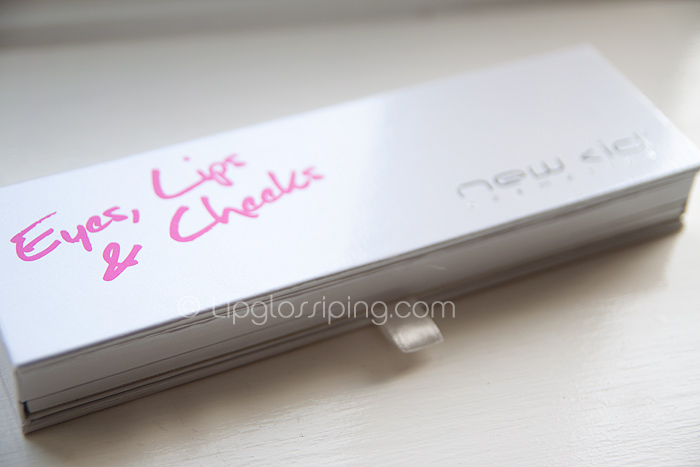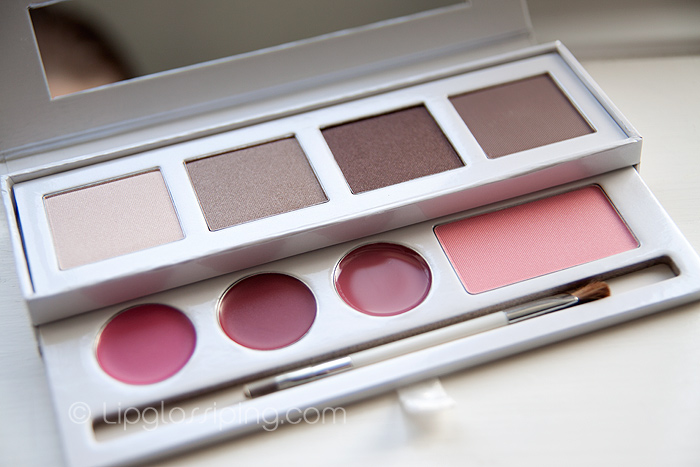 Of course, you're going to need to like neutrals to feel any joy in this palette – but if you do… or if you're just looking for a palette that would fulfill your needs for when you get overtaken by an urge for a polished day look.  This is the palette for you.
The palette includes:  4 eyeshadows (3 shimmer, 1 matte), 2 lipsticks (round pans – the 2 on the left), 1 lip gloss (the 1 on the right) and a blush.
The eyeshadows are generously sized at 5.4gm apiece.
The set also includes a brush but it has no shape… it's next to useless.  I don't know why they even bothered.  Horrible thing.  Gah.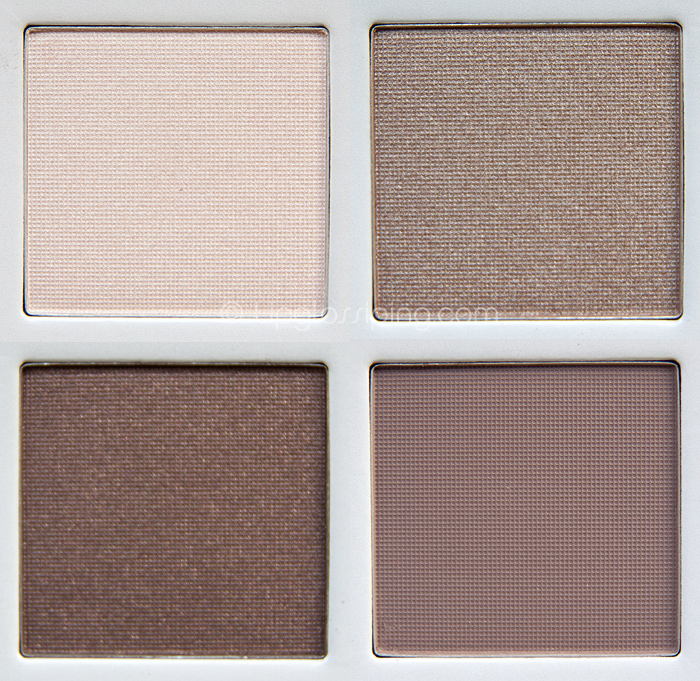 The shadows are a dream.  They're smooth, pigmented and blendable.  The shades are spot-on and IMO particularly suited to cooler/neutral skintones.  Simply some of the prettiest I've come across, and I've seen a few!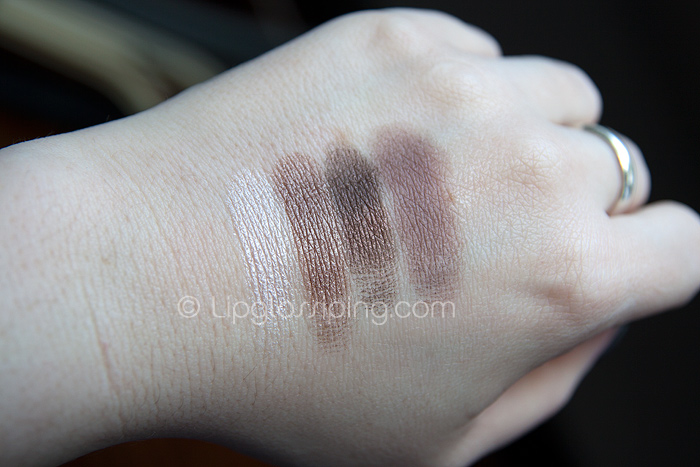 As for the lip and cheek 'tray'… it's also delightful.  I'm not a big fan of lipsticks and glosses in pans like this… particularly when combined with powders.  One would have to ensure that they swipe the blush in the opposite direction to the lip pans to prevent a big old mess of product cross-contamination.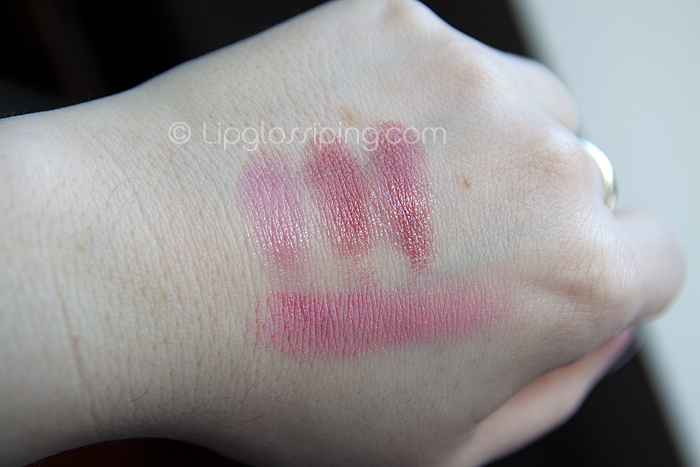 The blush is swatched on the bottom and the lips from left to right as ordered in the palette.
I do also find the palette a little bulky.  Whilst still completely portable for a weekend away, it's not particularly slimline.  I'm nit-picking… and at a cost of £24, that's fair enough.
But for £12?  For 4 beautiful shadows… a popping blush and lip colours that aren't shit?
I've just bought one to give as a gift – it's a cracking bargain and I suggest snapping it up while you still can!