I was looking for an automatic eyeliner, as I'm fed up of coming across blunt ones when I'm running late and need to have left the house 5 minutes ago!
I should simply stick them all in the fridge every couple of weeks for half an hour and sharpen them in one go… but, well… I've got a life.
I came across Maybelline Line Stylist a couple of weeks ago and grabbed one in 'Black Sparkle' which is described as black with a hint of glitter.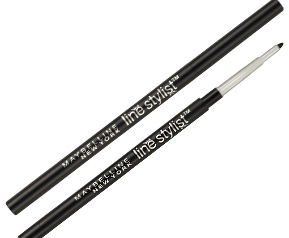 The pencil is nice and thin and the push up mechanism is smooth and effortless.  Pigmentation is pretty good and a proper black as opposed to wussy grey… but jeez this thing drags.  I only ever use pencil eyeliners on my lower waterline and this stuff is so hard and unforgiving that I find myself lining closer to my lashes rather than the waterline itself.  Having said that, this stuff doesn't go anywhere once it's on.  It simply won't budge without my cleansing oil – which is fab for a waterline eyeliner.  It's just a shame I can't apply it closer to the waterline without fear of causing serious and irreversible eye damage.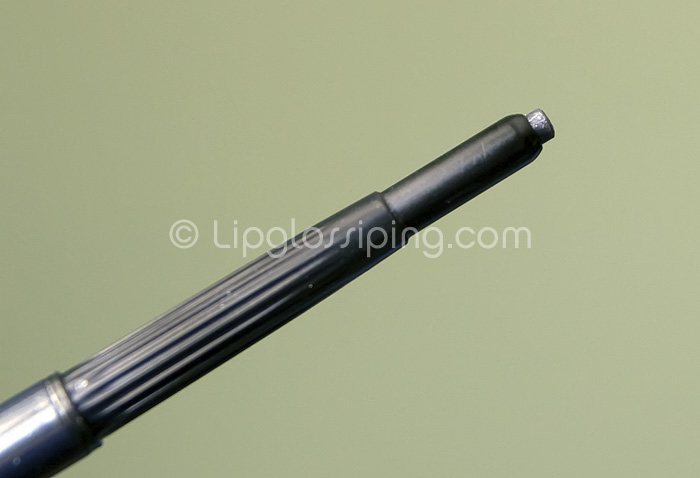 I'm gonna try leaving it on the window sill in the hope that it might help to soften it a little in the sunshine.  Oh, and I don't notice any 'sparkle' in the black either.
[starreview]