Rituals Sunglow Cheek & Eye Glow in Peach is a multi-tasking palette filled with some truly lovely warm-toned shades that work well even on my cool skin tone.
The palette (which contains a generous 9g of product) is currently on sale on the Rituals website and reminds me of a more affordable version of something like Laura Mercier's Shimmer Bloc or Bobbi Brown's Shimmer Brick.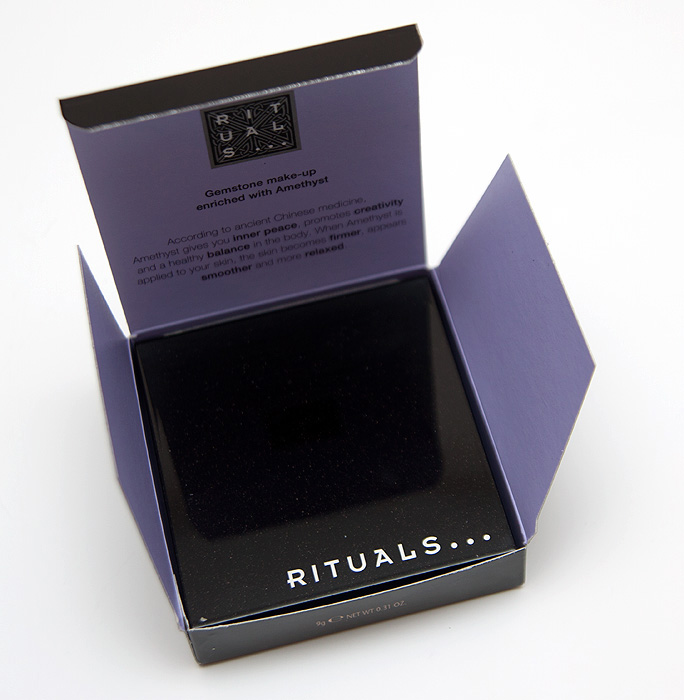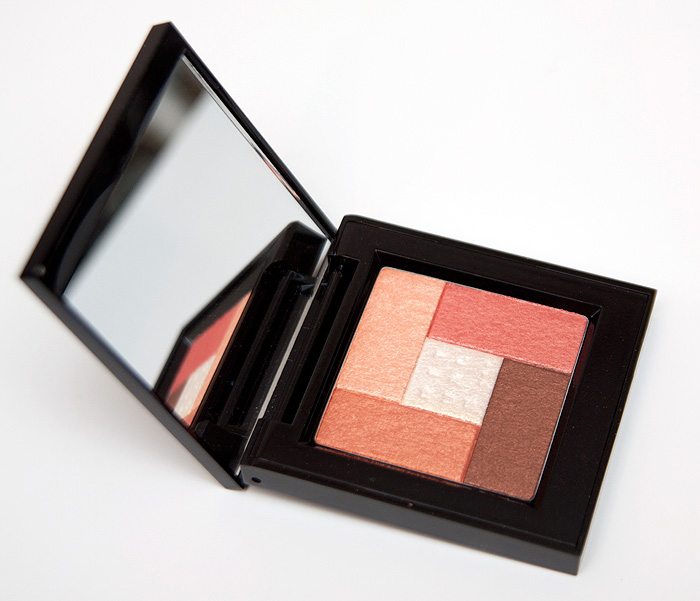 A total of five colours that harmonise well together to create some different eye-variations or if swirled gently with a large, fluffy brush will impart a warm glow to the cheeks.
My preferred way of using this is as an eye palette, it's one of those no-nonsense palettes that does the hard work for you.  The shade placements are pretty obvious and the mineral formula means that these shades blend together effortlessly.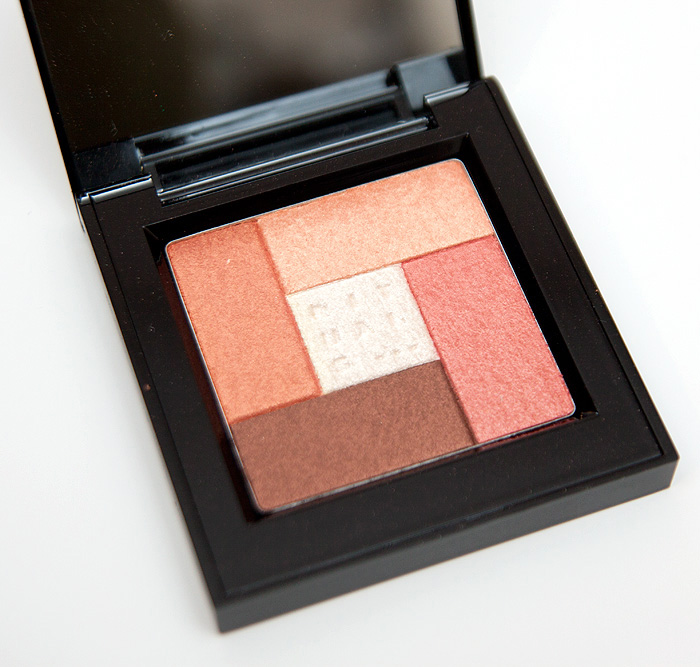 The high shimmer finish means that this won't be to everyone's tastes and when I use this on my cheeks, I use just the tiniest touch over the top of my blusher and edging my cheekbone rather than the apple of my cheek.  In other words, I use this more as a highlighter than a blusher.
I've got some swatches below and I'll make this the feature of my next FOTD – it is quite Autumnal after all no?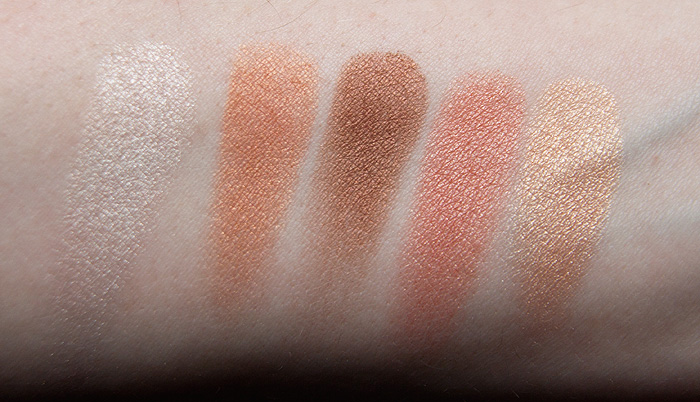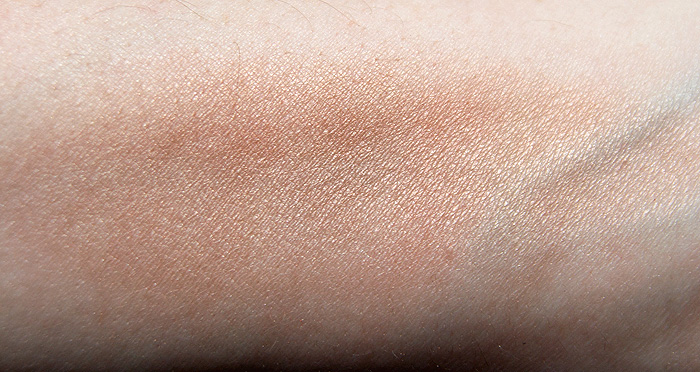 A comparison with my other peachy shimmer palettes (Prescriptives The Illuminator, Rituals Sunglow Peach, Bobbi Brown Shimmer Block in Nectar)…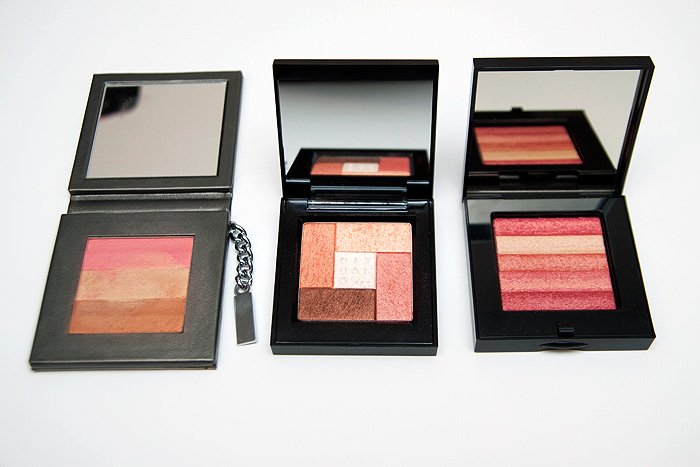 Of the three, the Rituals is the most genuinely multi-functional but also the softest-textured, meaning that it imparts a lot of product onto the brush and creates a little dust when working with it.  The Bobbi Brown is hard-textured and doesn't work anywhere near as well as eyeshadow but is my preferred option for blush.  The Prescriptives?  Well, seeing as you can't get it anymore… there's not much point me going on about it!
Rituals Sunglow* also comes in a range of pinks and a bronze-toned version.  Currently on the Rituals website priced at £17.90
* press sample