Do you know what I like in a lipstick?  90% pigment.  Precisely what you get from the lipstick that I'm showing you today.
In the Lipstick Queen core lineup, the brand delivers two major formulations, Saint and Sinner.  Saint offers wearable shades, optimum moisture and 10% pigment.  Sinner presents all colour no filler, a formula that grabs you by the balls and says, "Hey, if you don't wear me… you ain't got none." Oh, and 90% pigment.
You see, it's not that I don't like sheer lipsticks, it's just that if I go to the trouble of wearing one, I do like to be able to see it from 400 paces.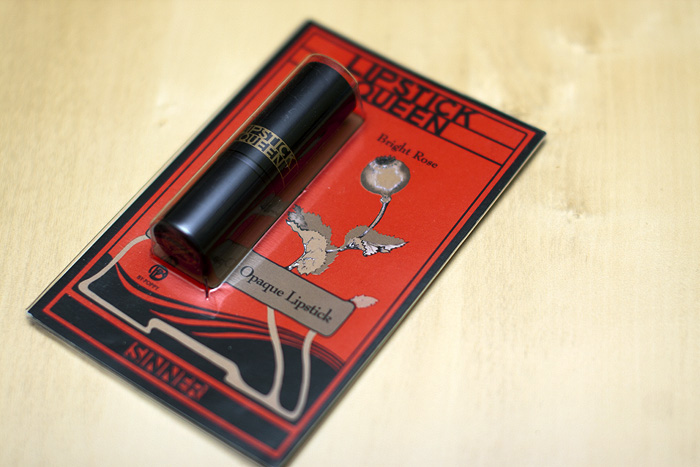 Housed in devilish red and black card-backed packaging, the lipstick appears quite unassuming in the tube.  Sure the colour is there but we all know that appearances can be deceptive and that it's hit or miss as to whether what you see in the bullet translates to the lips.
The Lipstick Queen Sinner line endows a what-you-see-is-what-you- get philosophy… take Bright Rose* for example….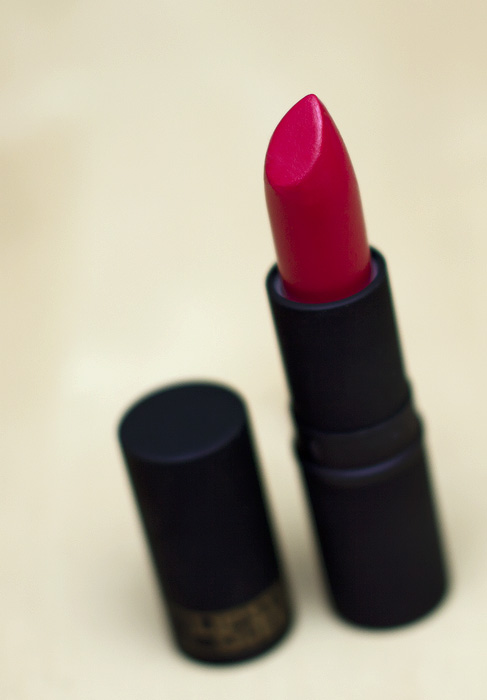 and on the lips…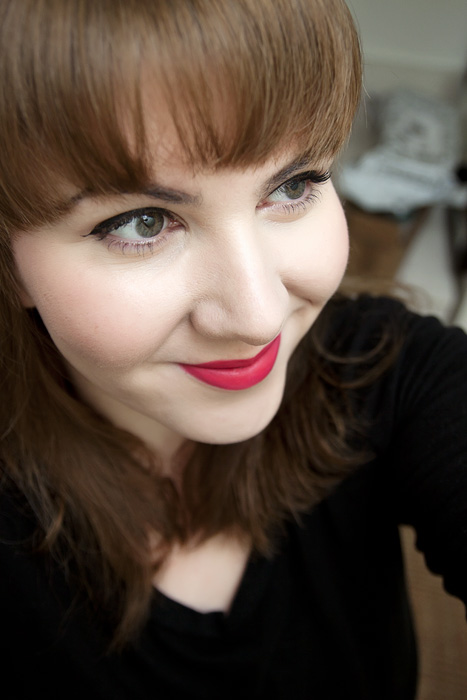 No shimmer, no gloss, just pure almost-matte colour that belies its creamy formula. The beauty of this formula is that you don't need to grind the bullet into your lips or apply coat after coat to achieve head-turning pigmentation, it's just there from the start. Sure, it's not the most moisturising lipstick in the world but I certainly wouldn't class it as a lip-cracker, I own (literally) a hundred lipsticks that are less comfortable to wear, it's just not hydrating than this one.
Longevity is good, around 4/5 hours before it needs a little touch up, sooner if you eat… fade can be a little unflattering, as with most bright lipsticks and is worth keeping in mind.  A beautiful lipstick from an inspiring lipstick designer.
Lipstick Queen Sinner in Bright Rose is available instore and online at SpaceNK, £18.00
* press sample