My husband had only one simple request for his recent 40th birthday.  Unfortunately, I couldn't gift him with eternal youth, so instead I opted for a good night's sleep.  As a light sleeper (I sleep like the dead), it's fair to say that poor Pauly's shut-eye has been momentously disrupted ever since the arrival of baby Joe.  Every snuffle, snort, and baby-fart permanently recorded in the under eye circles that adorn his face.
Of course, I wasn't just going to take him to any old hotel.  Oh no, I made that mistake last time.  And if you remember that less-than-favourable review, you might remember that I mentioned another hotel that I had wanted to secure but had been unable due to  incompatible dates.  Long story short, I had no such problem this time and promptly booked us both in for an overnight stay at the Balmer Lawn Hotel in the New Forest.
This time, I pounced upon a Travelzoo deal to procure our night of hopeful bliss.  I paid for an overnight stay with breakfast, two spa treatments and a three-course meal and awaited the treat with glee.
The day didn't get off to a great start as I had to cancel the pre-booked spa treatments due to a last-minute offer of a hospital appointment that couldn't be turned down.  However once that was out of the way, we dashed up the M27 and into the more serene surroundings of the New Forest.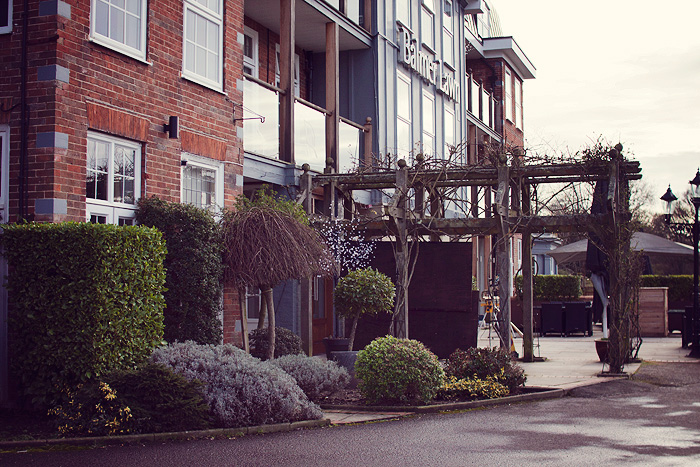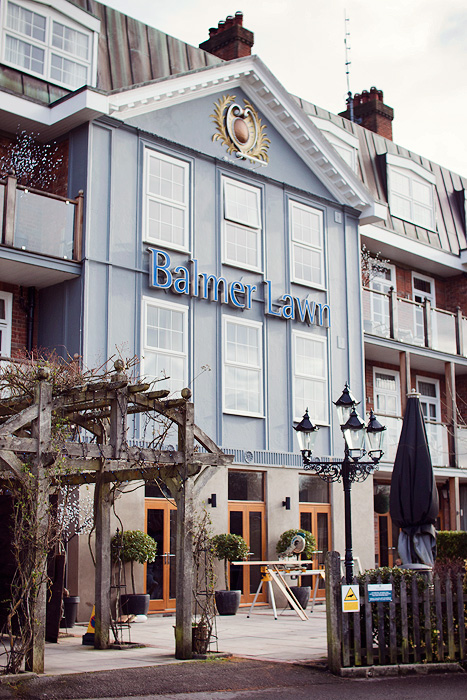 The Balmer Lawn is a hotel that I must have driven past a thousand times, I think that's why I've wanted to stay for so long… the old hunting lodge has an imposing charm, set alone in splendid surroundings and I've always wondered what it's like inside.  Sadly, I didn't get to experience its full charms as the hotel was slap-bang in the middle of refurbishment works when we arrived and the main lounge area, with its roaring open fire, was sadly sealed off behind sheets and boards!
It couldn't be helped though, and despite our room being fairly close to the hub of the work, we weren't disturbed by any noise during sleeping hours.  I look forward to seeing the result of the work in the future.
We arrived a little earlier than I'd anticipated but it was no problem at all for the receptionist who took it in her stride and cheerfully checked us in early.  I should point out at this point that The Balmer Lawn website has the rather nifty "Look Before You Book" feature which offers plentiful photos of all the rooms available!
We'd only paid for a standard room as part of the deal but the hotel has a policy of upgrading all guests whenever possible, so we ended up with a lovely four poster, superior room with forest views.  Room 7, infact… take a look for yourself.  It was spacious and included everything you'd need for a comfortable overnight stay.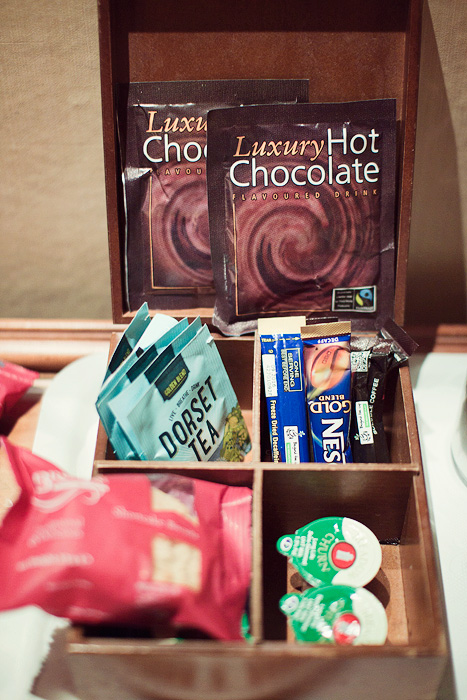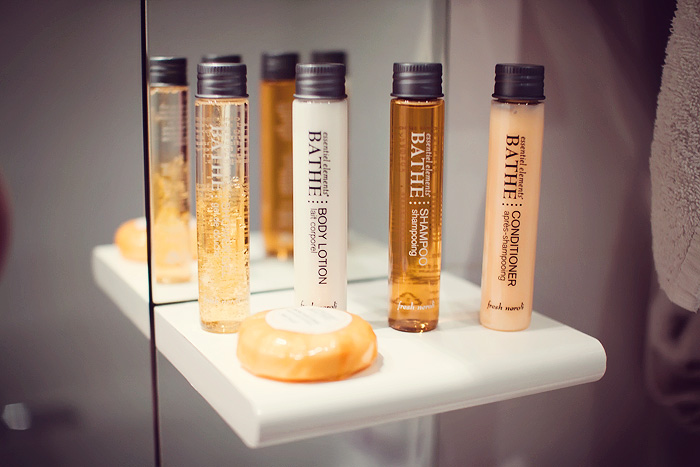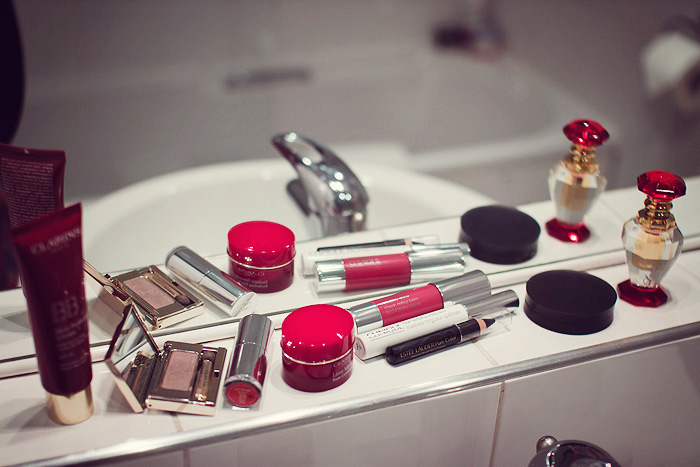 Once settled in the room, we decided to make best use of our child-free time by checking out the leisure facilities.  As previously mentioned, we had to forfeit our spa treatments (through no fault of the hotel) but we weren't going to let it spoil our fun and headed straight downstairs to the pool area which was blissfully deserted.  The jacuzzi was heavenly, and I parked myself in its hot, bubbling waters, deciding there and then that I was going to exercise squatters rights until at least May.
I may well have followed through with my dastardly plan had I not realised that it was almost dinner time, and if there's one thing that can get my backside moving, it's the promise of food. Slipping back to our room, I took the opportunity to catch up on some TV and refresh my makeup before heading down to the dining room where our attentive (but not too attentive) waiter was ready to talk us through the menu.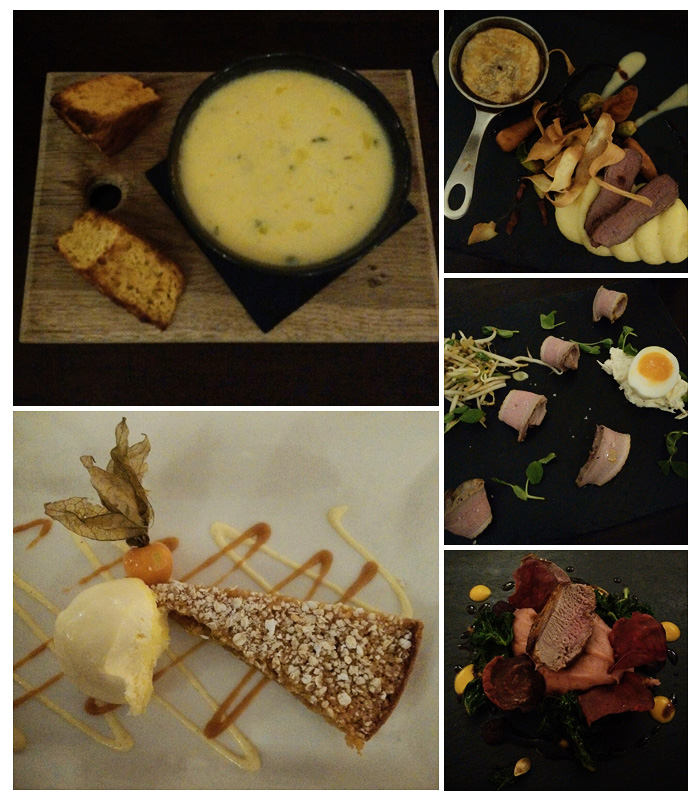 Sadly, the dining room was too dark to do the food much justice in my photos but from a sweetcorn chowder with cornbread to duck and soft boiled egg for starters, a venison and kale main to a trio of beef with vegetable crisps, we both completed the delicious proceedings with a treacle tart.
The food couldn't be faulted on both presentation and taste, nouvelle cuisine done beautifully, but we left the table with room for a little more and thankful for the full three courses.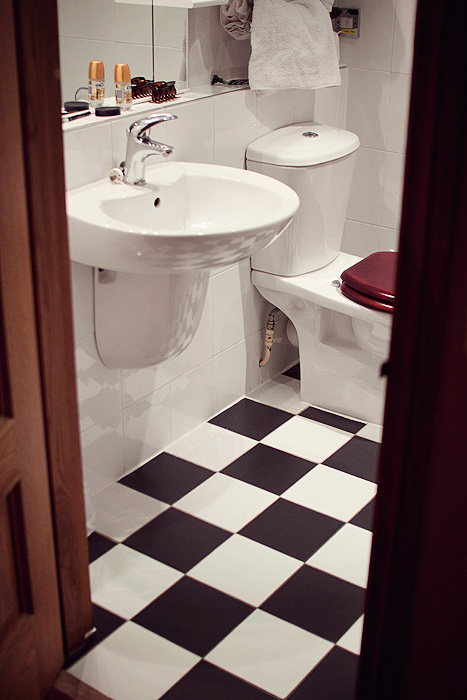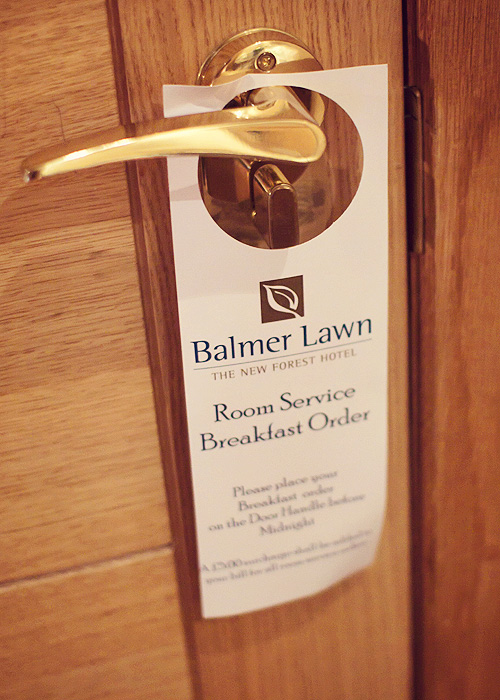 There was just enough time for a relaxing soak in the tub before we made our selections for an in-room breakfast order (£5 tray charge, well worth it) and retired for the night.  The bed was extremely comfortable but I must admit that the best bit of all was the blissful silence and completely undisturbed night of sleep that we both cherished.
Waking the next morning, we enjoyed a full English breakfast sat at the table in our room, overlooking the beauty of the local surroundings before taking full advantage of a late 2pm check out by taking our lazy selves straight back to bed to stock up on some more zzzzzz's before the return to reality.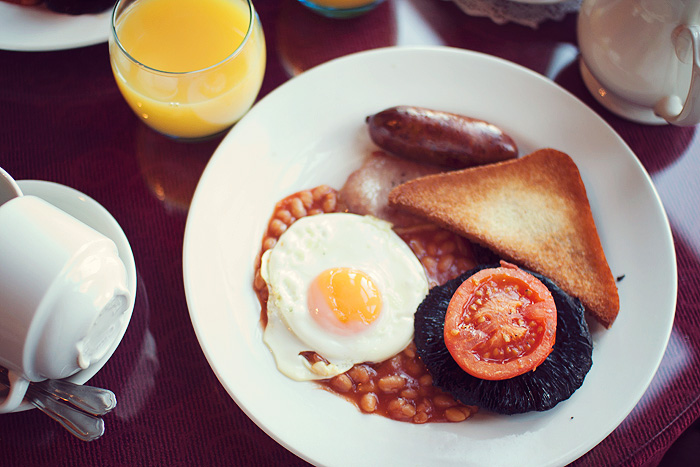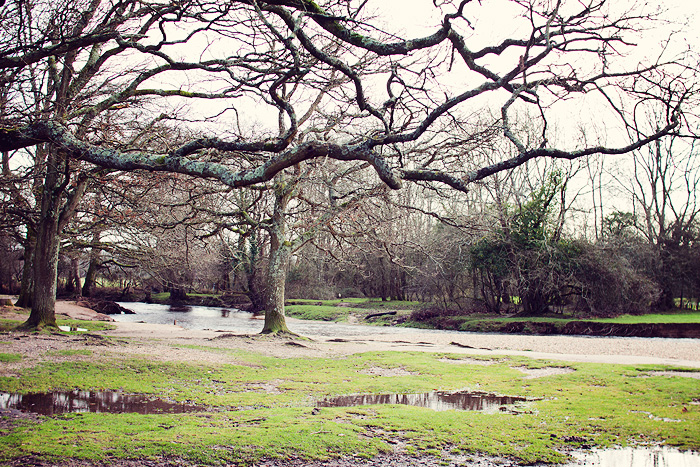 When we booked our night away, we were in desperate need of a recharge, both physically and emotionally.  The kindness of the staff throughout the hotel is what shone through, nothing felt like too much trouble and everyone we passed greeted us with a warm smile and a friendly "hello".  The people who work at this establishment should be treasured because they helped facilitate the R&R that we so desired, expertly.
Sadly, that was back in early January and we're already feeling the itch for another recharge!
if you liked this post, please don't forget to check out my subscriber options, here