Question of the Week: When applying your makeup, do you stand or sit? Where do you apply it? In your bedroom, bathroom or…?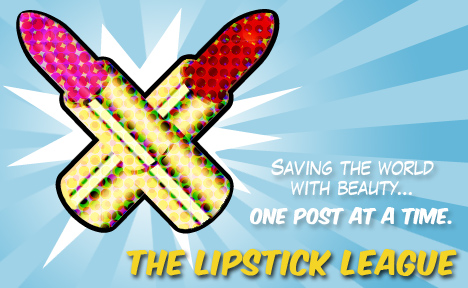 Answer: I hover between the bedroom and the hallway to apply my makeup.  My Ikea Alex is just inside the bedroom door but there's no mirror nearby.  So I lean into the bedroom to grab what I need and use the mirror on the wall in the hall to apply it.  It's a bad, bad situation for a beauty blogger.  When I'm rich, I'm gonna have a full-sized vanity area with some decent lighting.  None of this energy-saving-takes-until-you're-50-to-illuminate-the-bulb crap.
Phyrra – brings you the Beginner's Guide to Cruelty Free Perfumes! Check out some of her Fall picks.
we heart this – we took a look at all 37 of the latest Milani Color Statement Nail Lacquers. And then we fell in love…
EauMG – shares her Empties from September!
Glitter.Gloss.Garbage – Glitter.Gloss.Garbage  is sharing her Lush Cosmetics Halloween must haves
Gouldylox Reviews – It's time for the holiday releases!! With so many swoon-worthy palettes, here is one you can skip.
Lipglossiping – definitely prefers palettes over pans but does Estee Lauder's latest 5-color offering pass muster?
Nouveau Cheap – So I finally tried one of the L'Oreal Extraordinaire by Colour Riche Lip Colors that everyone's been raving about. Was it worth the wait? Click here to find out.
Prime Beauty – found a new and interesting beauty subscription box. Scentbird is for fragrance lovers who love to change up their scent without the high price tag!
(Wondering what the Lipstick League is? Find out here.)
Guest Post of the Week, as chosen by Phyrra – I love Rebecca's blog because she has great, easy to follow tutorials. Check out her How to Apply Gradient Lipstick Tutorial, which is perfect for how to add depth to any lipstick.