"Ugh, it's too hot to cook!" says me.
"Hungry!" says everyone in the flat who doesn't have to contemplate entering the kitchen.
The thought of even putting the oven on makes me wanna stick my head in it whilst I'm there. I've got all the windows open (curtains closed of course) and this has afforded me a little insight into the UK's problem with inbreeding. The mercury rises above 25 degrees and everyone outside feels the need to raise their voices because sound doesn't travel well through heated airwaves?
I've had: "Does your MUVVER know you're buying WEED?!" shouted down the road… not once, but four times (just in-case we didn't all hear this revelation the first time round). Followed up with what sounded like the ice-cream van having a seizure over and over and over. It's always the same around here when the sun comes out, Mr Marucci circles these lanes like a vulture, he just won't stop until we've all got fucking ice-cream headaches. And that's without consuming a single 99er. You know the tune? We've always told Leila that if they play the music, it means they've run out of ice-cream.
I'm grumpy. Can you tell? But I'm also hungry… and I need to go to the gym later (hardcore gym bunny now). Hence, I need to eat. Without much effort… here's what I'm making tonight.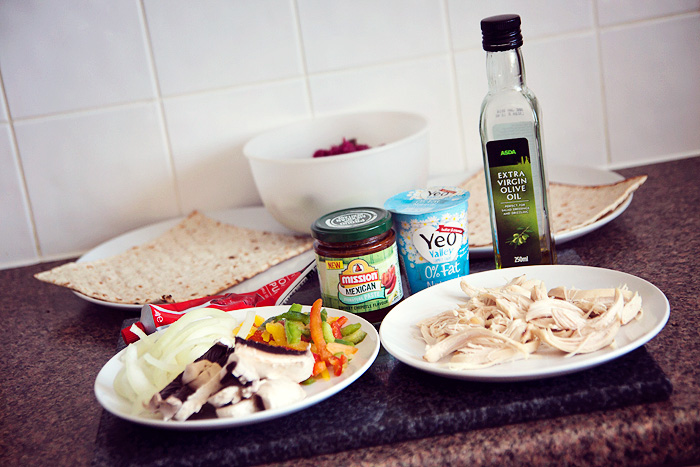 The cast of characters include:
2 Warburtons Squareish Wraps
1 cooked chicken breast, shredded
1/2 an onion, sliced
handful of frozen peppers (I always buy frozen, who can afford fresh?)
2 mushrooms, sliced
1tbsp tomato puree
2tsp chipotle paste
1tbsp natural yoghurt
1tsp olive oil
salad-y stuff
Make up your side salad first, this cooks fiercely and quickly – you don't wanna be mucking about trying to slice tomatoes while the pan behind you is on fire.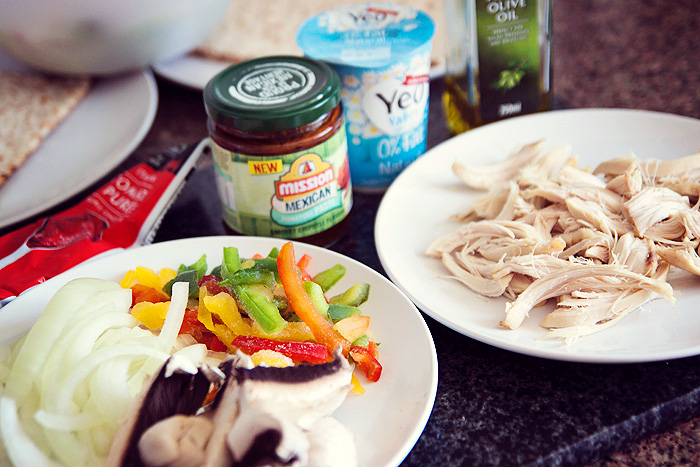 Heat a tsp of olive oil in a frying pan and add the vegetables, stir-frying quickly over a high heat until well-softened.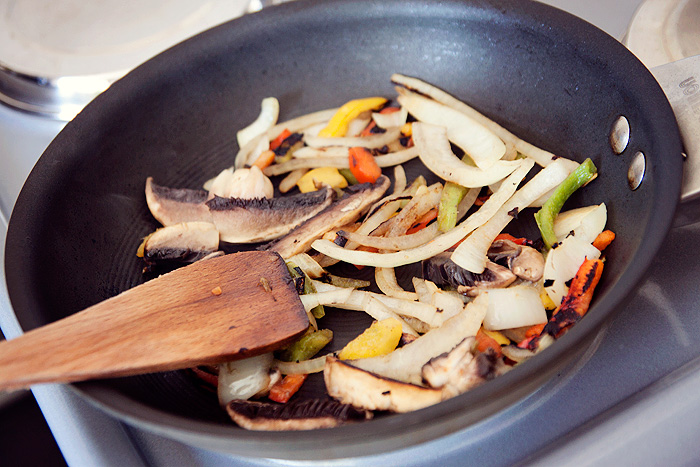 Add the tomato puree and chipotle paste, return to the heat and combine everything evenly before adding the ready-cooked shredded chicken to warm through.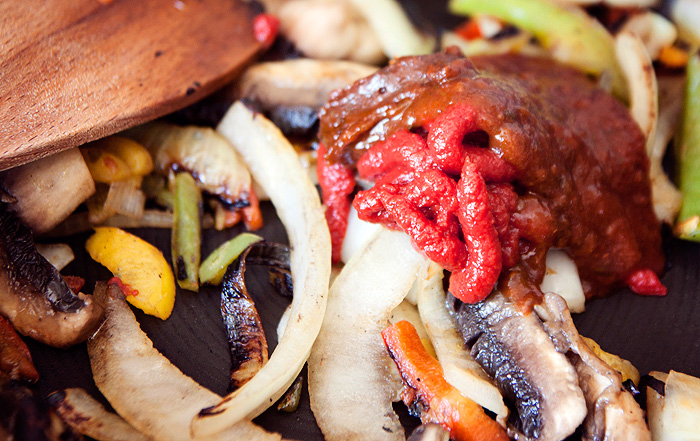 Remove from the heat and spoon over a tablespoonful of natural yoghurt for a touch of creaminess.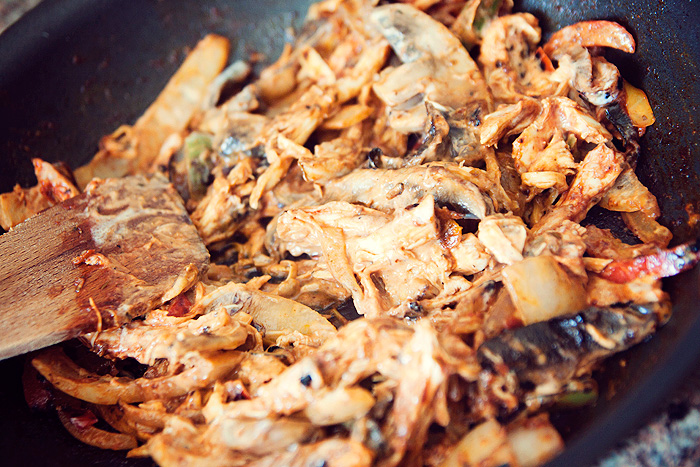 Divide into two portions and spoon into your wrap. Serve with your side salad and enjoy!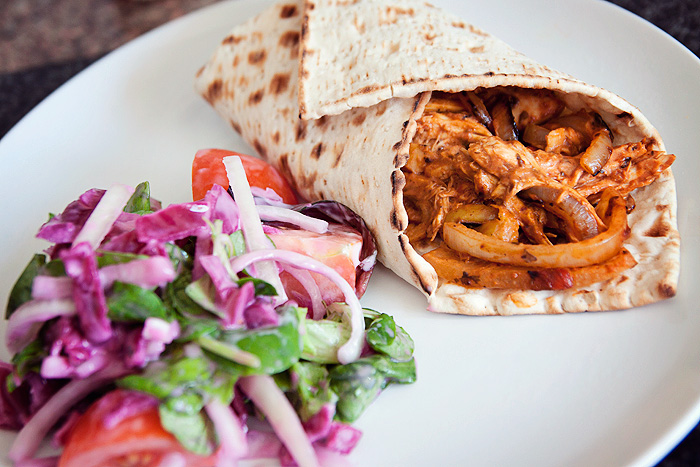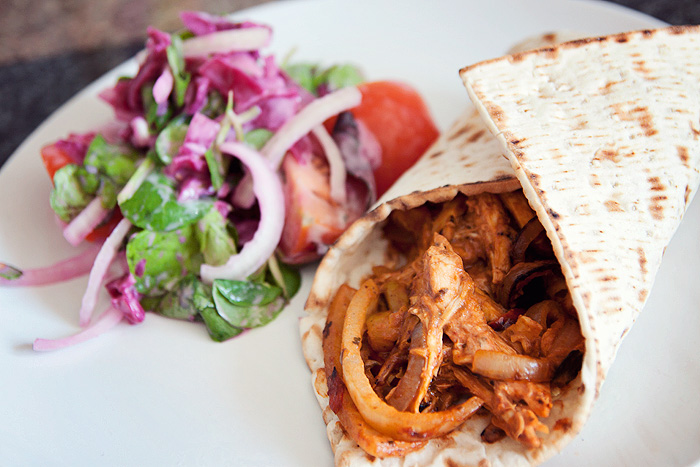 How simple is that? Probably too bloody simple to bother with a blog post about it but it was either this or order something from Dominos, which we know wouldn't be Weight Watchers friendly! As far as the points go, this came in at a truly wonderful 7 Pro Points. Leaving plenty of points for a refreshing gin and tonic (or seven) later.
If you like Mexican flavours, a jar of chipotle paste should be a permanent staple in your fridge…. you get all that wonderful smokey Mexican flavour without the heat… and let's face it, who needs anymore of that today?
Let me know if you try this one out! What do you cook on days when you just wanna declare the kitchen a dead-zone?