I love to get my teeth stuck into a new beauty infatuation, not that I need another one… so the fact that it's an affordable obsession makes it all the more appealing!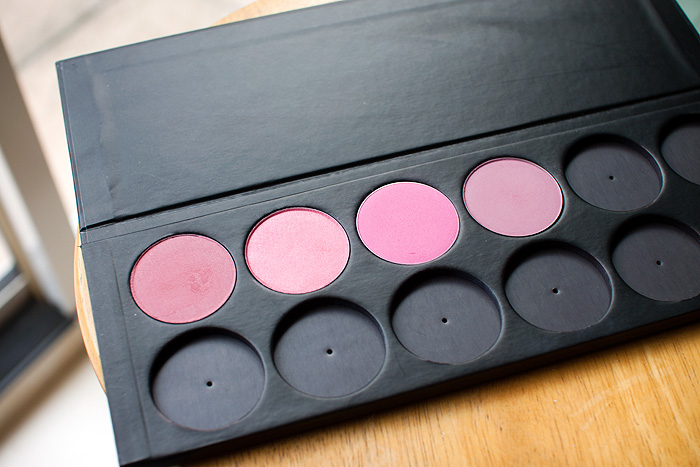 I bought an empty 12 pan palette from Cocktail Cosmetics and 4 blush pans to satisfy my initial cravings.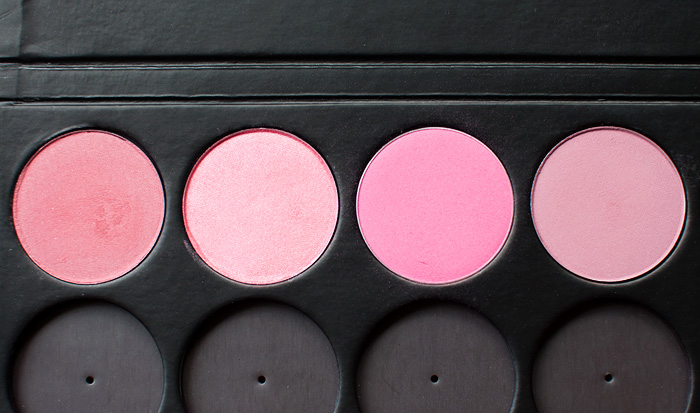 From Left to Right: Mocha, Coral Spice, Pink Velvet & Misty Plum.  The pans are 36mm, each holding a generous 5.5g of product which cost me a measly £2.95 per pan.
These blushes are deeply pigmented and I wouldn't apply without using a stippling brush for the lightest dusting on my fair skin.  I've been tapping the surface gently with the brush before stippling along my cheek and then blending with something a bit fluffier.
Three of the four I own are matte, Coral Spice is the only sparkler of the bunch with just a light dusting of glimmer that's completely wearable.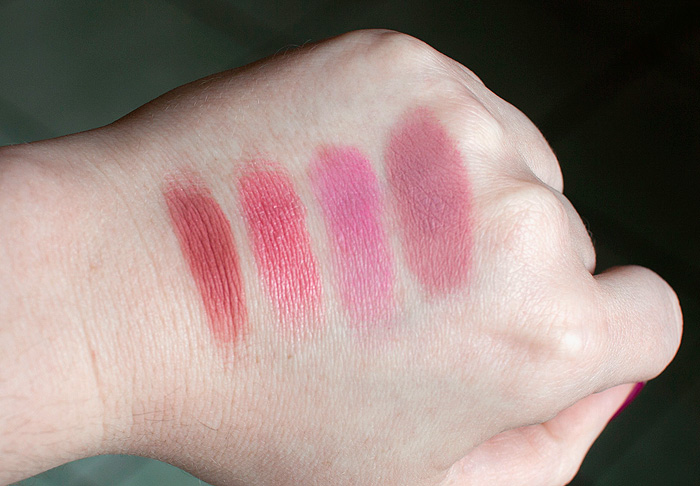 L-R: Mocha, Coral Spice, Pink Velvet, Misty Plum
Aren't they gorgeous?  With the exception of Pink Velvet… the above photo shows a single swatch of each shade.  Pink Velvet is a little less pigmented than the rest and I swatched it twice.
The blush lasts for most of the day, easily equal to the majority of my NARS shades.  The only negative I have is that they suffer from some fallout, they're a little 'dusty' in the pan.  When I tap the surface of Mocha… I need to blow the dust from the surface of the pan before I can close the lid.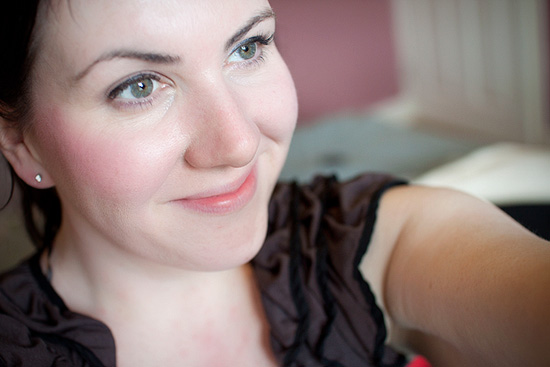 If you can see past the bingo wings (I know I can't), this shows a cheek swatch of Pink Velvet which is the perfect pop of pink.
I also purchased the La Femme Twelve Pan Empty Palette (£10.95) to hold my goodies in which is one of those sturdy cardboard numbers .   It appears to be well constructed with strong magnetism and now scrappy corners.  I'm also pleasantly surprised by how lightweight and slimline the palette is.
I'm so pleased these are finally available to pick up in the UK!  Get your bums over to Cocktail Cosmetics and commence hauling immediately!