In honour of the hottest day of the year which we 'enjoyed' on Monday… I wore the Wet n' Wild Color Icon Trio Eyeshadow aptly called "I'm Getting Sunburned".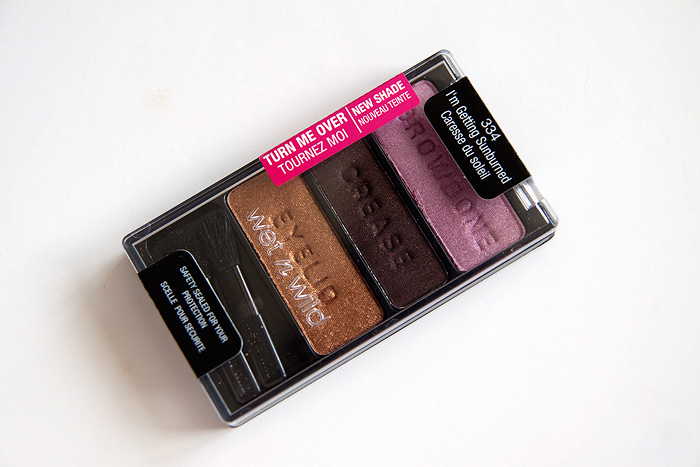 I wasn't sure WHAT THE HELL I was gonna do with a frosty pink browbone shade… infact, so far I've only worn the suggested browbone shades on the browbone once.  I only ever really wanna wear skintone shades in that area… it's not Mardi Gras yano?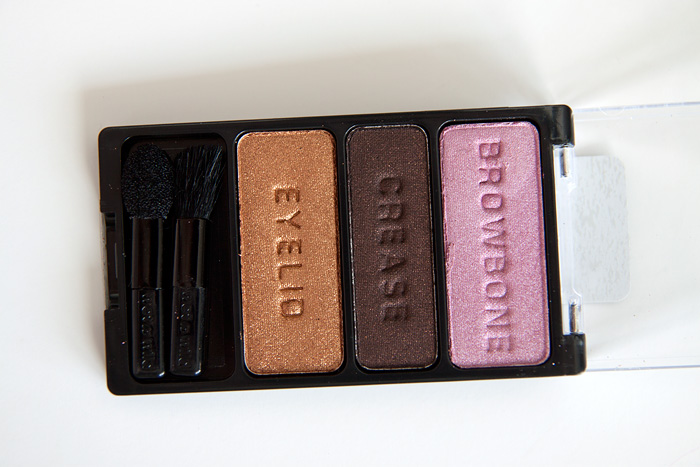 I ended up packing a little on in the inner corner… it doesn't work badly.  This is a really nice combo for green eyes.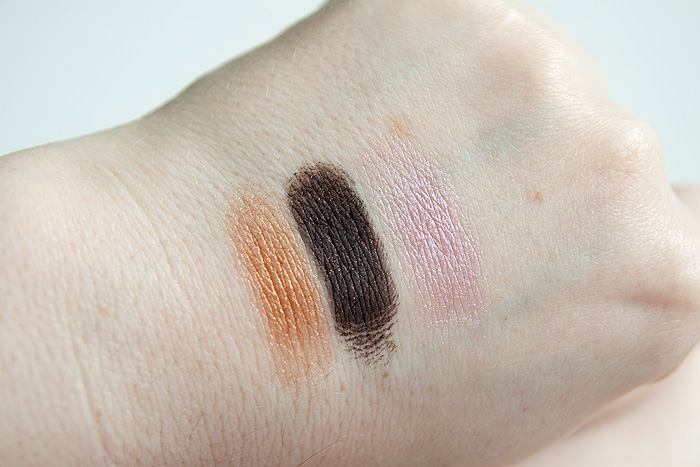 The crease colour in particular is stunning, it reminds me of MAC's Teddy Kohl but in powder form… a rich, chocolate brown with copper flecks.  I'll be wearing this as a liner for sure.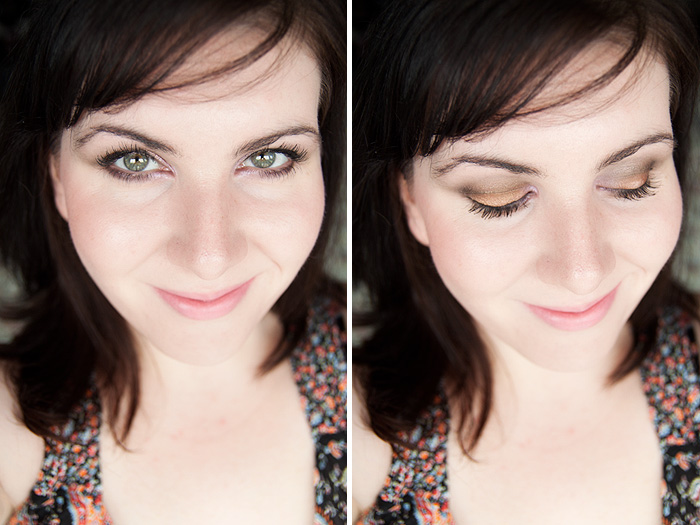 Sorry the photos aren't so clear on the colours here… I couldn't take standing around snapping pics in the window for too long, my smile was looking more forced by the second thanks to the greenhouse effect!
Do you like this one?  Next one up has a hawt pink in it – god knows what I'm gonna do with that!
* lipstick is MAC Creme Cup while I remember!