The final Wet n' Wild Color Icon Trio palette!  Don't forget, I'll be giving you an opportunity to win all of the ones featured.  For a quick reminder of the other palettes, read on…
I'm Feeling Retro
I Got Good Jeans
Silent Treatment
I'm Getting Sunburned
But today is the turn of a proper party-looking palette, Spoiled Brat.  I may have 'eeked' a bit when I saw this.  Silver, black and hot pink…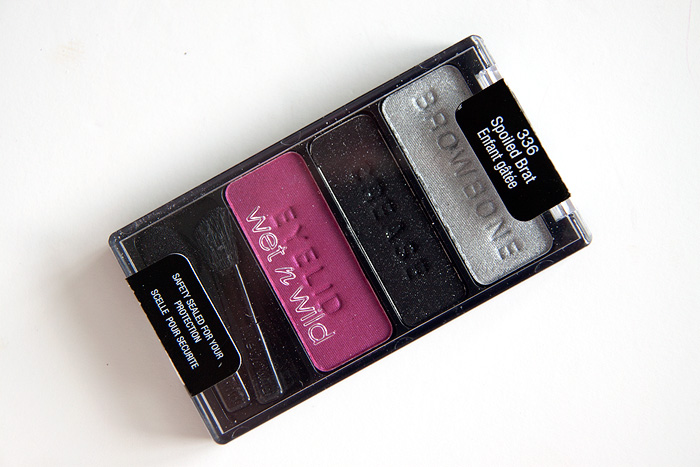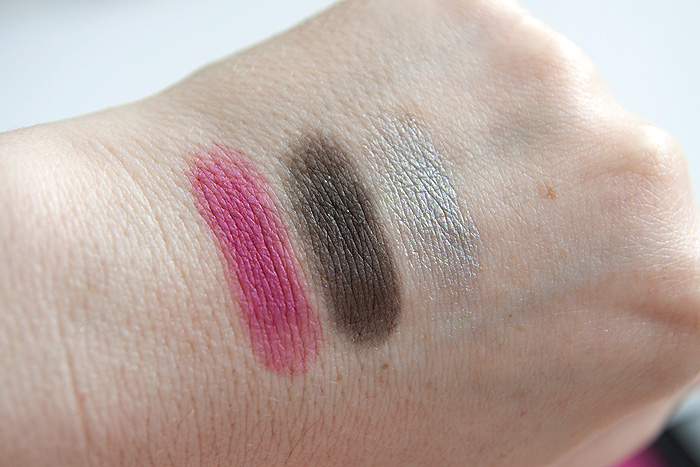 …really not a combination of colours I'd normally attempt.  Some of you ladies are like 'pfff, what's the big deal?'.  And quite rightly… I'm just an unimaginative wimp to be fair.
But what I lack in imagination, I try to make up for in 'not afraid to put myself out there for guidance'.  So let me have it and give it to me straight.  Just don't tell me you hate my site layout again.  We're talking about the makeups today right? 😉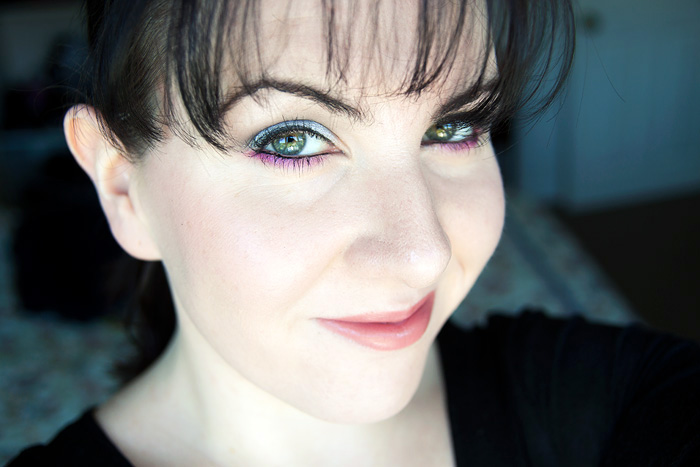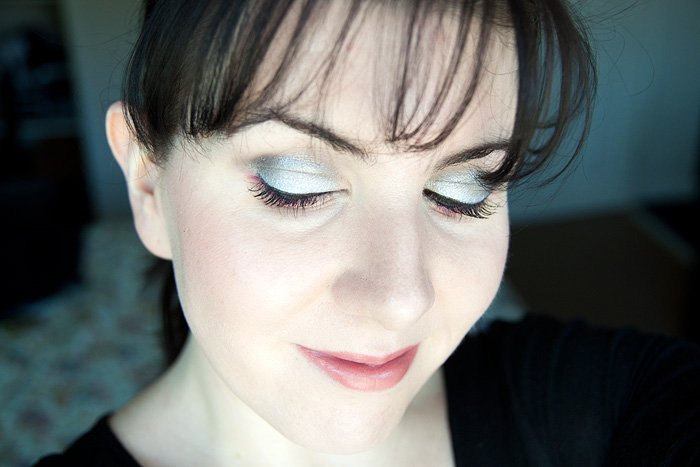 I think I would have preferred the flash of pink on my lids… just a peek when I looked down.  I fear I've gone a bit retro-futuristic weird with this one.  Still, truth be told, I'm not sure my application skills are up to the job of keeping a vibrant pop on my lid without muddying the crap out of it.
So… Wet n' Wild Color Icon Trio Eyeshadow in Spoiled Brat… another win?  (not on me… just in general!)