I'm nothing if not eternally late to the party. Not in a fashionable manner you understand, more of an "everyone's gone home now" kinda way.
Incase you hadn't guessed, this is my first A-England polish purchase.  The reason that I didn't jump on the wagon a couple of years ago was down to an honest fear of not being able to control my spends.  Infact, even now… hype long-gone, I can still feel the pull back to the website for more.  MOAR I tell you!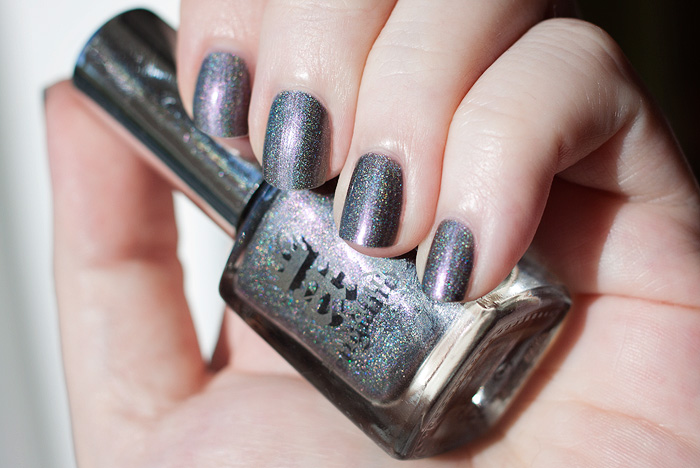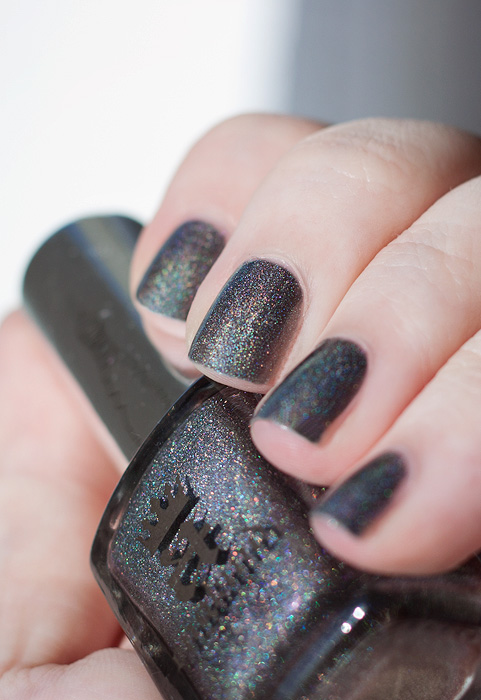 Ascalon is an understated holographic, understated in a prettily scattered way.  Infact, as a bonafide holo-whore… my favourite thing about this shade is more to do with the lilac duochrome that flashes across the nail bed and not the holographic effect at all.  Application was nice and smooth, happily complete in two coats.
These darker, cool-toned holos are my favourite… not particularly seasonal but so, so beautifully chic.  What's your favourite A-England shade?
A-England Ascalon is priced at £9.00 and available to purchase online from a-england.co.uk
if you liked this post, please don't forget to check out my subscriber options, here