No laughing… this has to be the boldest 'look' I've ever done.  And no, I didn't leave the house.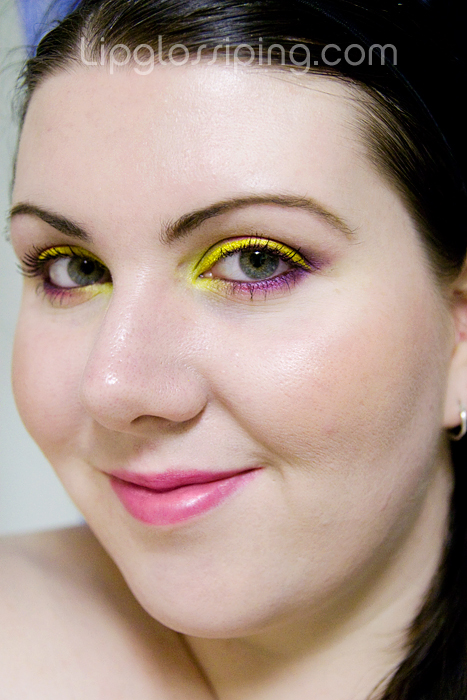 This Shu Uemura Painting Liner in Citrine (Part of the Primtribe Fall Collection) is B.E.A.U.TIFUL, but how the hell do I create a toned down look with something so bright?
Is it destined to sit gathering dust?  I love you, beautiful liner… but there aren't enough Mardi Gras' in the world for me to wear this look to.
Suggestions most gratefully received!!
Eyes:
BeautyUK Eyeshadow Palette (2)
Boots 17 Solo Eyeshadow (Punky Purple)
Shu Uemura Painting Liner (Citrine)
Rimmel Volume Flash Mousse Mascara
Sleek Ink Pot Eyeliner Gel (Purple Rain)
Face:
Everyday Minerals Foundation (Cool-Fair/Medium)
Cory Cosmetics Mineral Blush (Lava)
Lips:
MAC Lustre Lipstick (Lustering)