I thought that this Color Club shade was going to be sheerer than it turned out…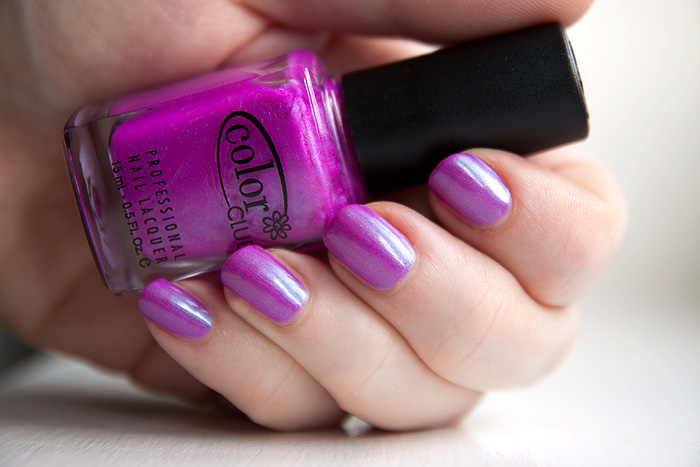 Three coats gave me full coverage and results in a beautiful pink-violet with a strong blue/green flash.  My photograph hasn't picked up the green but you should be able to see the strong blue hues lurking where the light reflects off the nail bed.  For a bargain brand, this shade is a cracker – I just wish it were more accessible in the UK.
I bought Color Club's Ultra Violet on eBay and paid around £5 inc. postage (from the U.S.) – which nail polish brands do you wish had better availability in the UK?