Is it purple? Is it blue? Neither, this is AUBERGINE bitch!  Well, kinda…
It also happens to be a one-coat wonder, unless you're ridiculously meticulous and couldn't possibly leave it at that.  Me?  I left it at that.  The finish is smooth and glossy and application harks back to some of Butter London's best from a couple of years back.  When you're dealing with bold colours, you really appreciate a faultless application and this can unquestionably be described as an easy-to-work-with polish.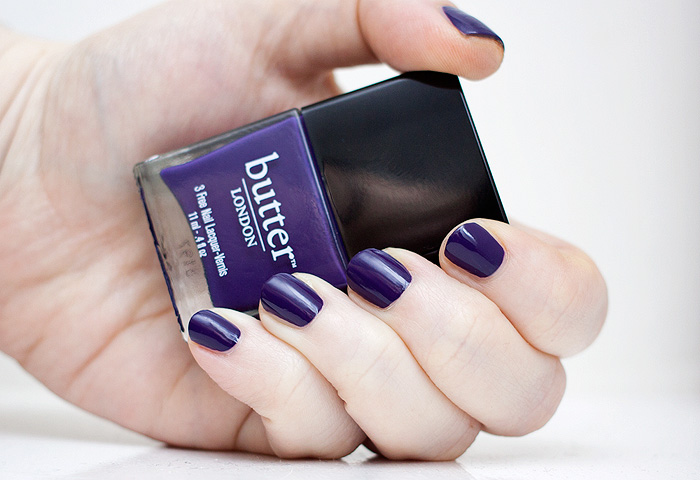 Butter London Bramble was released as part of the Holiday 2013 Illusionists collection alongside a trio of top-coats and I'll be blogging it again, combined with one of the top coats from the set: Stardust, which gives a wondrous, galaxy-esque finish.
I'm loving these chic darker shades at the moment, especially on shorter nails, what colours are you loving at the minute?
Butter London Bramble is available to buy online from powderrooms.com, priced at £11.95