I bought the Kryolan Supra Color to use as a base for my mineral eyeshadows which tend to apply sheerly without a solid base not to mention the fall out if they don't have something to sitck to!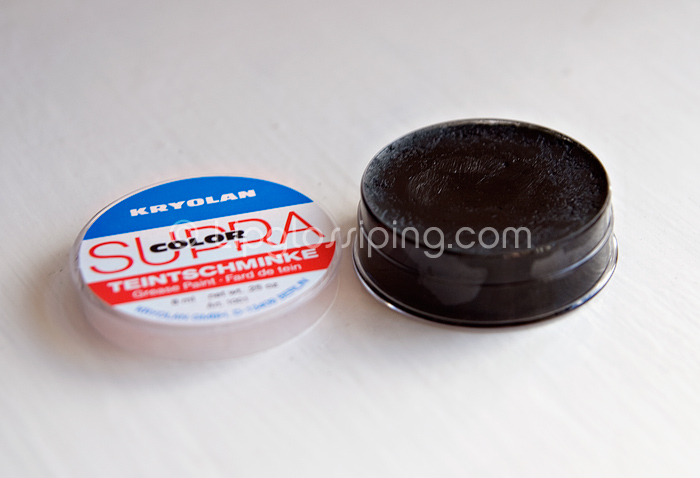 It's basically a black grease paint.  Upon opening, it has a clear layer of grease ontop which I 'patted' off with a piece of kitchen roll until I got to the black stuff below!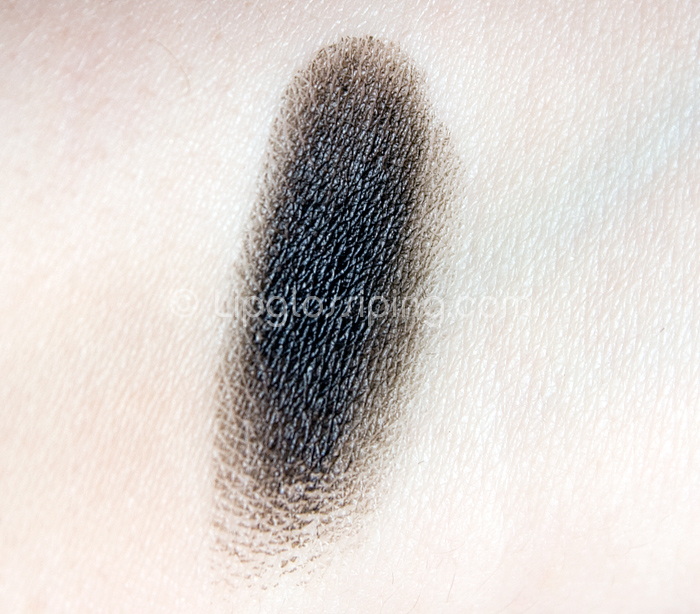 As you can see by the swatch above, it's a very deep and pigmented black which applies smoothly.  You can use a brush or your finger to apply, I've been using a synthetic flat shadow brush to apply which seems to work really well.
I then pat my mineral/loose eyeshadows ontop of a thin layer of the Supra Color.  The shadows stick really well to the Supra Color with minimal fall out and even more impressively, I've discovered that I actually do have some blending ability!  It is SO much easier to blend out eyeshadows over this base than it is over UDPP.
Here's the finished result: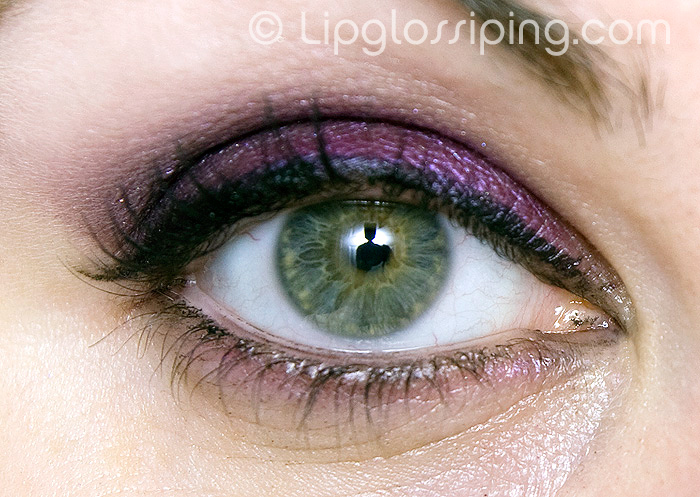 Unfortunately (and as I mentioned yesterday) my eyeshadows start to crease after a mere 3 hours 🙁  UDPP holds them firm for at least 9 hours on me.
The picture below was taken after 3 hours wear: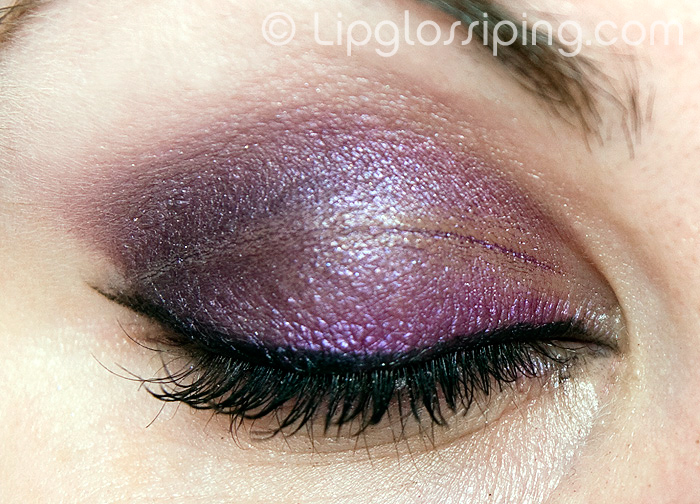 What a shame huh?
JoBetterDays & GraceLondon both recommend I try it over a little UDPP.  I'm really hopeful that'll make the difference because my GOD I don't want to give up my new-found blending abilities!  Imagine… colour that lasts AND looks fantastic!
Not too much to ask… is it?