I've always thought that The Body Shop Golden Pink blush (04) was considered as a reasonable dupe for NARS Orgasm?  But when I swatched the two… they were quite different.  TBS' Golden Pink seemed a darker and far more intense.
Then I dug out my NARS Deep Throat blush and got a much better match!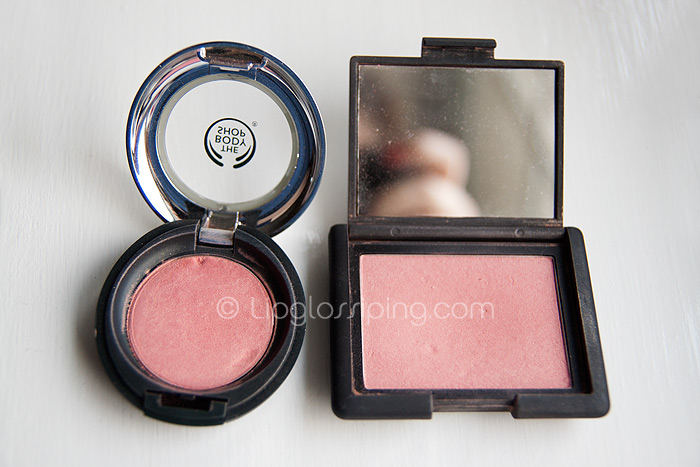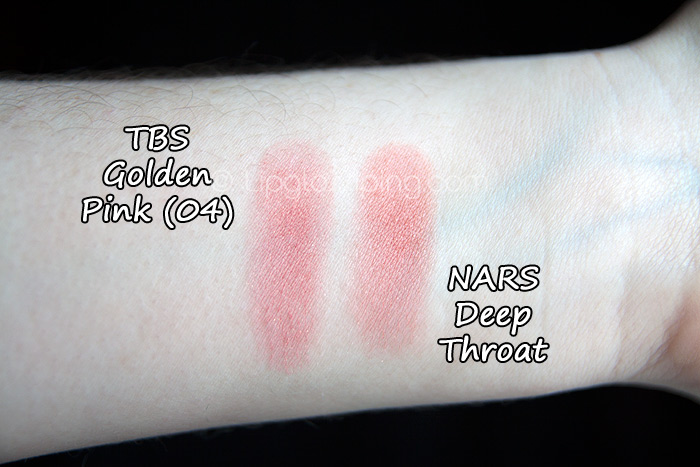 What d'ya reckon ladies?  Dupe or Poop?