My last attempt at nail wraps (using Rebel Nails) wasn't exactly a fail but I really struggled with how they felt on my nails… continuously 'catching' them on things despite careful filing and I wondered if these wraps from Nail Rock would be any different!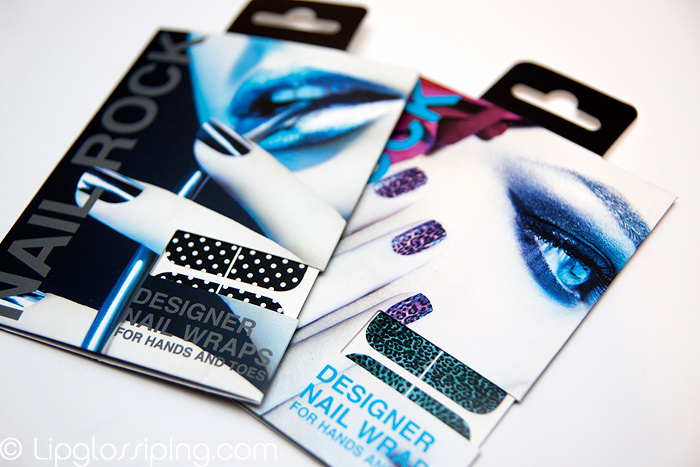 Check out the cute polka dots!
The first thing I noticed is that these are much thicker than the Rebel Nails wraps which are more foil-like.  These feel more like vinyl stickers!  Initially, I thought it was a bad thing… until it came to application.
The Nail Rock wraps were much easier to apply than Rebel Nails and less prone to random creasing.  This meant that they simply looked more professionally applied once I'd finished.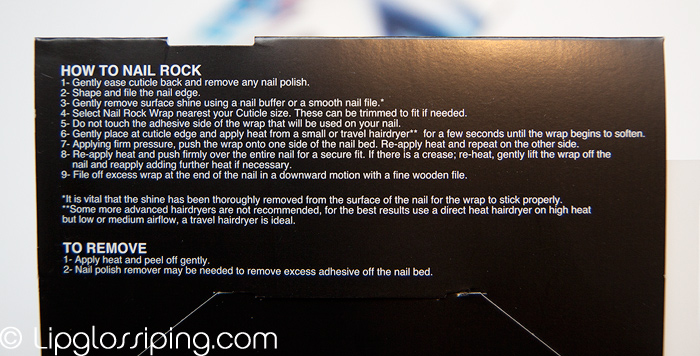 I still had to trim each 'nail' down by a substantial amount to make them fit my narrow nail beds but this wasn't really a problem.
Due to the thickness of the wraps, I found them a little trickier to 'warm up' with my hairdryer… it just seemed to take longer to get the heat to have much effect on the adhesive and I risked scorching my fingertips a few times.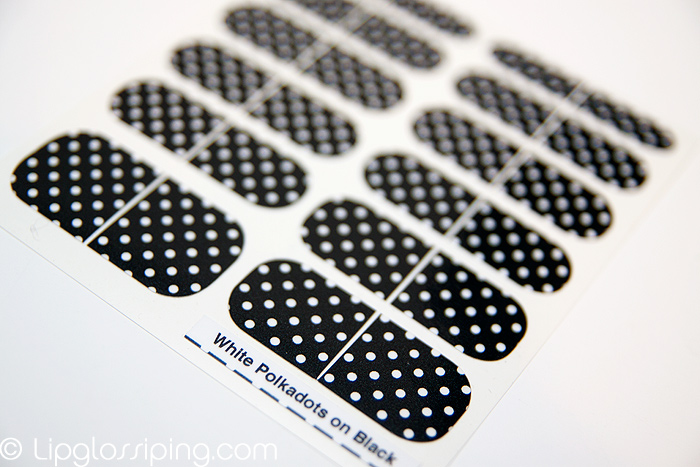 Once on and filed, well they looked pretty amazing (even if I do say so myself!).
Wanna see?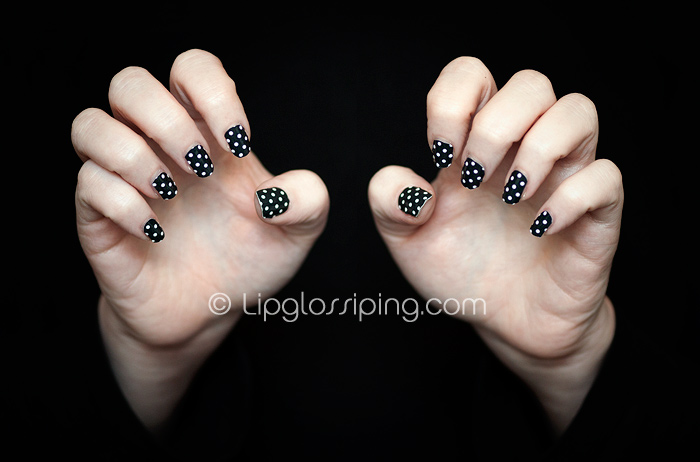 Cute huh?!
But what about the wear?  Well… unfortunately, I experienced the same problems as ever with nail wraps.  They just irritate the crap out of me.  Having a 21 month old means that you're forever picking things up, putting things down, playing catch, picking crumbs out of hair… etc… etc…
Nail Wraps clearly aren't for me or my lifestyle.  Despite careful filing to round off the edges, they snag and catch.  It doesn't hurt but it does risk 'lifting' the free edge of the wrap.  I lasted about a day with these on before I had to remove them.
Perfect for a night out?  Most definitely… but for longer wear?  I'm out.
Nail Rock wraps are available to buy online in a variety of styles, priced at around £6.65 a pack*
* you get 24 wraps per pack (for people with 12 fingers obviously) so you can get two manicures from one pack.