A.K.A… the one I've been waiting for!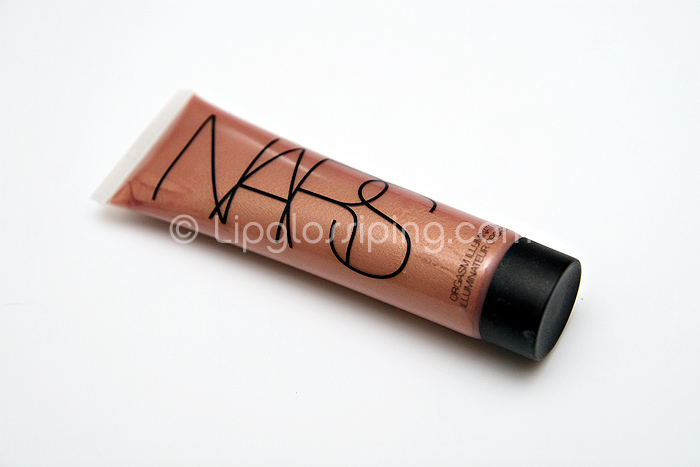 This much anticipated release from NARS is another reason I was in London last Thursday.  I attended the presentation with VexintheCity and by the time 5.30 rolled around we were giddy with glee.
Elbowing each other outta the way to get up the stairs, we practically fell through the door looking every bit true Orgasm addicts.  Stop sniggering.
In it's simple packaging… it looks kinda plain and… well, um… orange.  There I've said it.  It looks orange.  If you're as pale as me, I know you're gonna understand when I say that I may have physically recoiled from the tube.  Truth be known, my soul felt slightly crushed.  It looked *nothing* like I was expecting.  I mean, I don't know just WHAT I was expecting… but it sure wasn't a tube of ORANGE.
Anyway, here's what Sephora (Oh! Sweet Sephora) has to say about it:
What it is:
A complexion enhancer that makes skin look instantly refreshed, radiant, and glowing.

What it does:
NARS Orgasm Illuminator lights your skin from within! Deceptively sheer and decidedly luminous, it magically transforms lackluster skin into a remember-me, luscious complexion. Flirt with foundation, go it alone, or go neck-and-neck with your décolleté. The effect is, well, orgasmic.
Whatever.  It's still ORANGE.
And so I applied…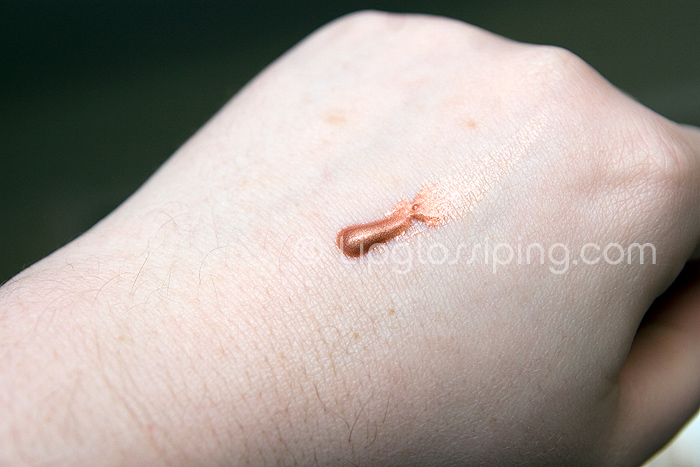 Woahhh Orange…
To be fair, I applied WAY TOO MUCH!  Seriously, this stuff spreads… you need the teeniest amount.
and then I blended…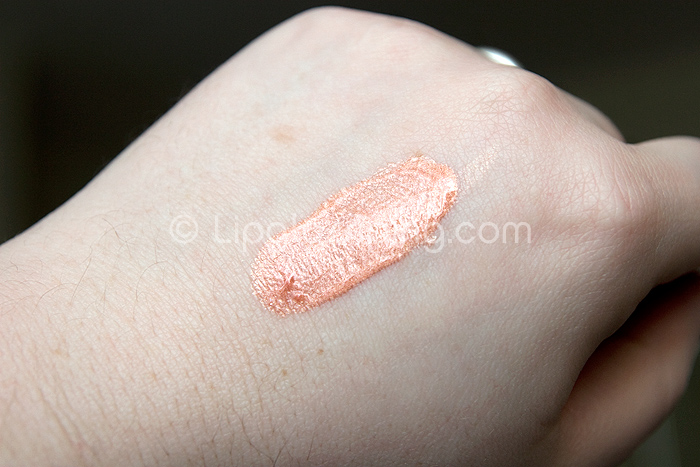 and I blended some more…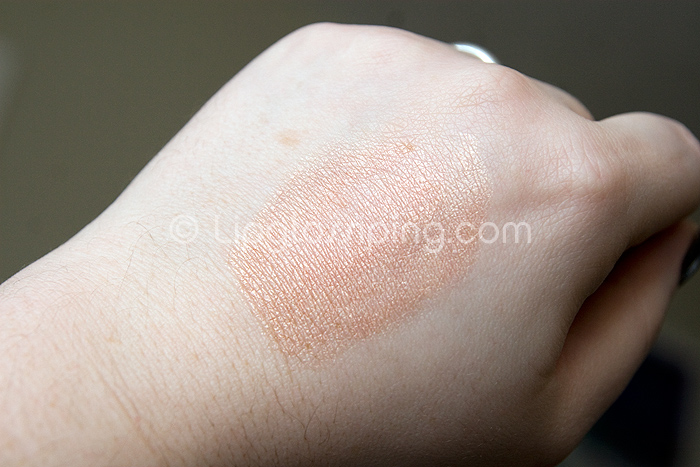 You can see how far a little goes, right?
I haven't sheered it out too much in the picture above so that you can still see the colour impression… I wouldn't wear it this pigmented, although you could if you blended out the edges.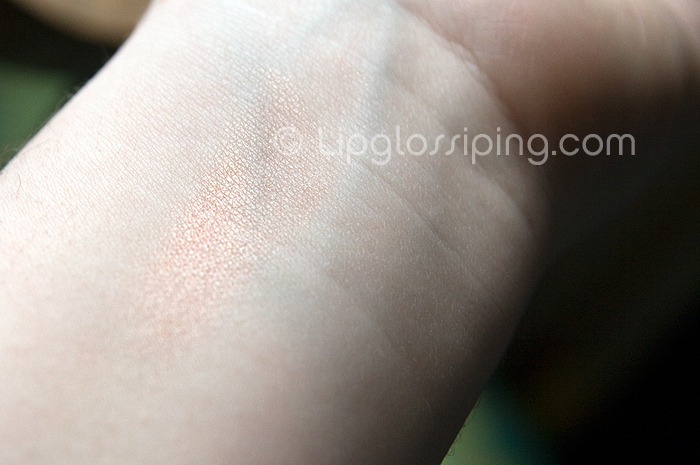 That's more like it!!  Can you see the dewy faintly peach glow?
I want to suggest that the ladies (in my humble opinion) most likely to put Monsieur NARS on their Xmas card list for introducing this, will be darker-skinned.  Check out some swatches over at VexintheCity for an idea of how it looks on dark-skinned sisters.  On fair skin it's beautiful… but it's lacking the wow-factor that seems to magically appear on deeper tones.
Having said that, would I repurchase? Yes.
I think some people are expecting this to be the same as the blush, but in liquid form.  It isn't.  It illuminates the skin with the teeniest hint of colour… and I think it will polarise opinion.  It's subtlety will either be it's strength or it's weakness depending on what you want from it.
I slick a little of this ontop of my blush (not necessarily Orgasm!) for that extra bit of oomph… and it looks great down the centre of my nose.  Don't laugh, it makes my nose look less um "fat".  (Do you think it'll work on my bum?)
It's also fab for highlighting the cupids bow and although I know there are a 1001 illuminators out there that would do the job adequately, I'm back to stressing just how easy to use this is.
I suppose the nearest 'dupe' I have to this would be Illamasqua's 'Fondle' Illuminator which I love, but find to be a little too glowy for daytime and if I don't blend thoroughly, it leaves a hard edge.
I also own and adore NARS Albatross.  For me, Albatross is the best highlighter on the market.  Bar none.  Truthfully, it's better than this for my skintone, but I wouldn't dare try and apply it on the go.  Ladies who own it would agree with me that it needs a *very* light touch and more than a little patience to stop you looking like a disco ball.
NARS Orgasm Illuminator is foolproof.  It dries to a powder finish, leaving no horrible sticky residue and yet it doesn't dry too quickly.  You can blend until you've got it *just* how you want it.  Im a dunce and I could apply this in the dark without screwing it up.  I'm honestly not sure how the formula manages to combine powder-finish with such blendability.
If you want the beautiful Orgasm flush, go for the blush.  If you want a subtle grown-up glow that you can add to your foundation without looking ridiculous, go for the illuminator.  Personally, I want both… he's not daft that Monsieur. NARS.
NARS Orgasm Illuminator will be available from 18th February as a Space NK exclusive (boo!), before being rolled out across all NARS Counters on the 1st March – priced at £21.