I only picked up three of the Shiro Cosmetics Intertube samples but now I know that I'm ok with the formula… I'll be going back for more!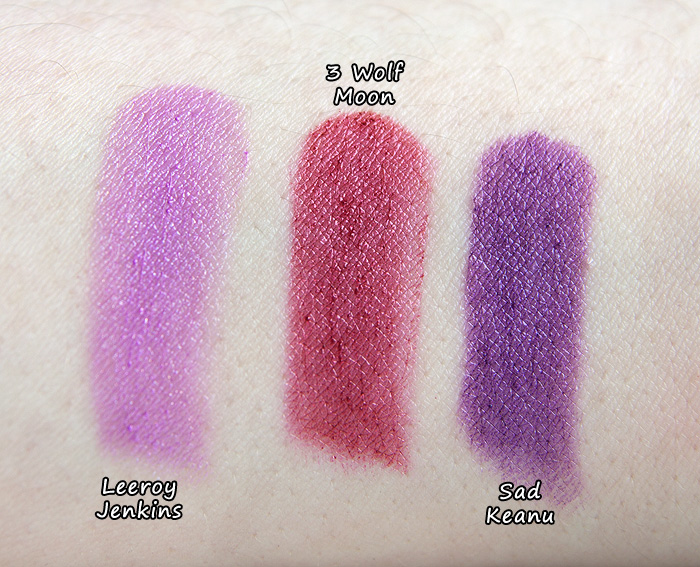 Leeroy Jenkins: Pale pinky-lavender with subtle blue interference and gold sparks
3 Wolf Moon: Dark, bold red
Sad Keanu: The type of purple that frightens little kids
And lip swatches… I'm not sure any of them suit me – will stick to the pinks next time!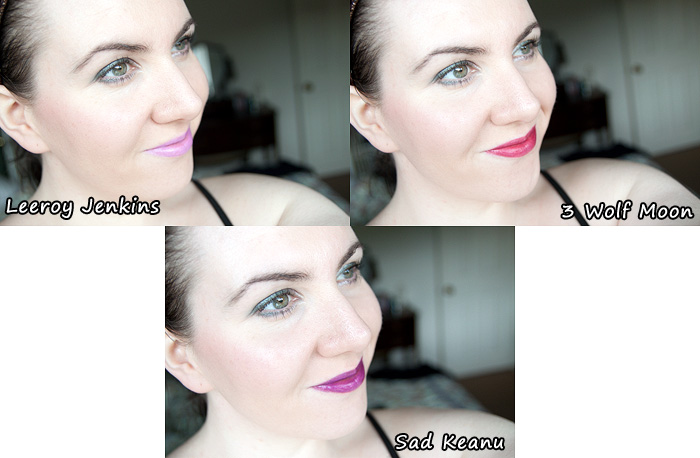 You can see that each provides good coverage on the lips and can be worn more sheerly than I have above.  A couple of them were a touch gritty but this melted with the heat of my lips as I applied.
Shiro Cosmetics Intertubes are available to buy online from shirocosmetics.com