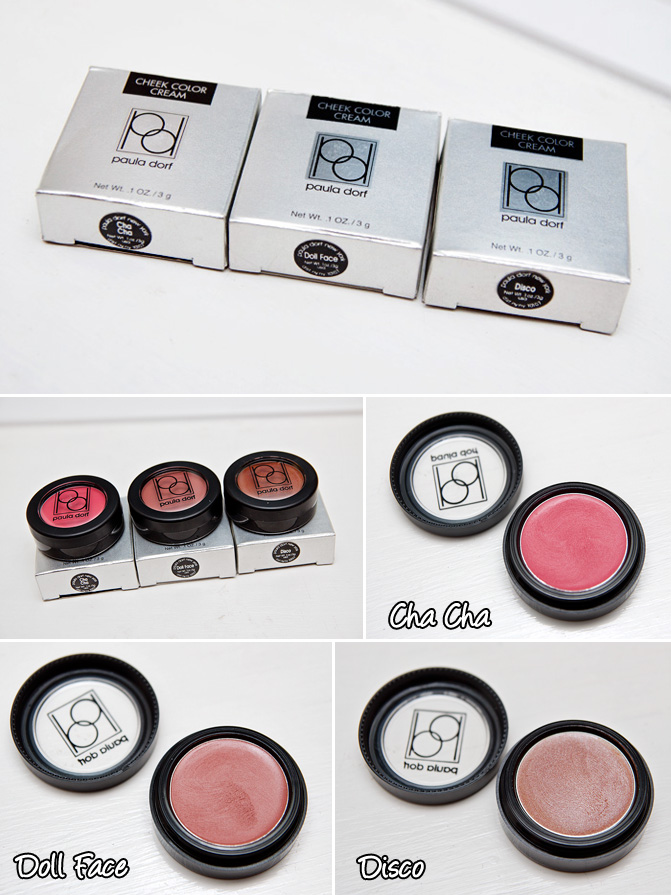 I picked these Paula Dorf Cheek Color Cream Blushes up from eBay a couple of months ago and have only gotten around to swatching and playing recently.  They're sheer, a little greasy-feeling and build nicely to create a natural-looking flush of colour.  My dry skin tolerates these well.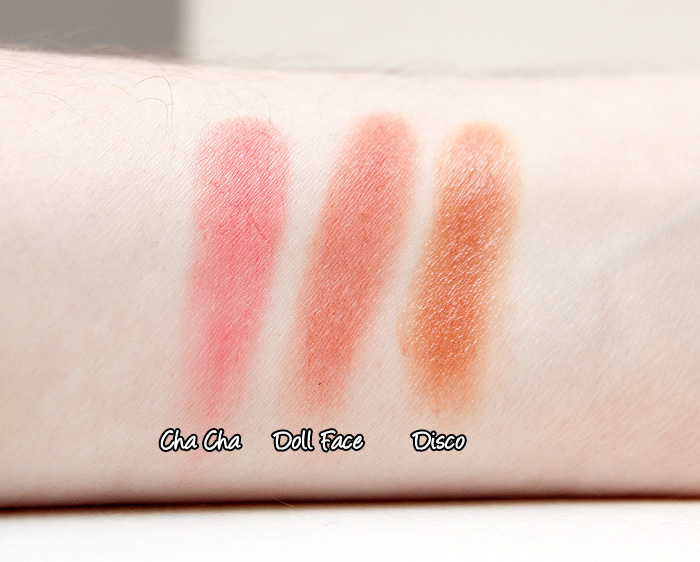 Cha Cha and Dollface will be wearable on most skintones whilst Disco is warmer and more suited to darker skintones than mine, although it is actually the sheerest of the three and with a bit more practice, I may be able to make it work once Summer comes around.  Maybe.  The Paula Dorf Cheek Color Creams have no discernable smell and apply smoothly with a stippling brush – fingers don't seem to work quite so well for me with these.
I won't blather on seeing as this is supposed to be a swatch post rather than an indepth review!
Do you prefer cream or powder blush?