Since evolving into a bit of a fragrance fiend, I've found myself boring enabling people around me at every opportunity.  I just can't help myself, I remember one particular evening when it took me at least fifteen-minutes before I'd realised that my poor brother's eyes had completely glazed over and his feet were slowly shuffling toward the door.  You see, the thing is… falling in love with perfume involves a good deal of self-discovery, it's a very personal journey and as much as I'd like to bulldoze everyone into liking the same things as me, that's just not how it works.
With this in mind, I'd like to introduce you to Vivabox. A great concept that takes the old-fashioned idea of a gift-voucher to a whole new level.  The beautifully presented boxes, which are made exclusively with The Perfume Shop, feature a range of fragrance sample vials that include some of the biggest-selling brands.  But that's not all, because each box also comes complete with a voucher that allows the gift-recipient to obtain the "full-sized" product of their choice from the selection.

This discovery box will take all the guesswork but none of the surprise out of gifting something so personal.  It gives the recipient the opportunity to test-drive a full range of scents before opting for a full-size companion, while it gives you the chance to present something to your loved one that delivers prettiness and instant gratification in a way that vouchers alone, simply can't.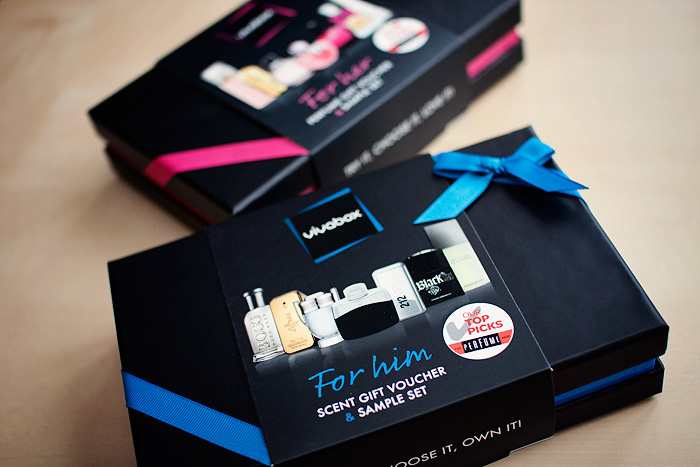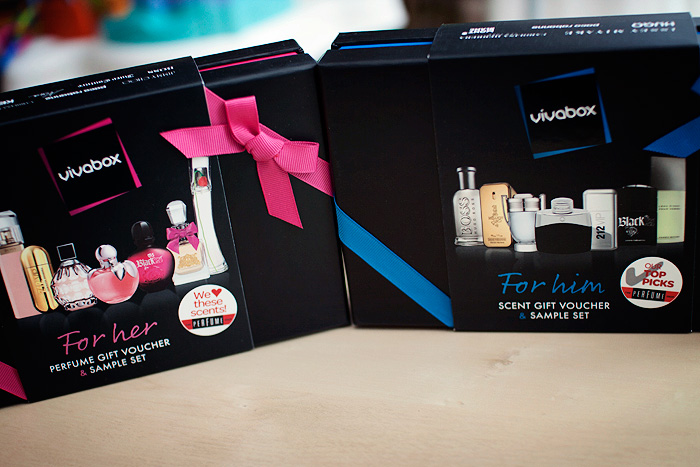 The men's set houses seven sample vials of fragrance that include:
Boss Bottled – Hugo Boss (2ml)
1 Million – Paco Rabanne (1.5ml)
Invictus – Paco Rabanne (1.5ml)
Montblanc Legend – Montblanc (1.2ml)
212 VIP Men – Carolina Herrera (1.5ml)
Black XS – Paco Rabanne (1.2ml)
L'Eau d'Issey Pour Homee – Issey Miyake (1.2ml)
It also contains a booklet with more information about each scent, and the voucher that will allow your recipient to pop-in to their local The Perfume Shop and purchase a full-size bottle of one fragrance from the included selection.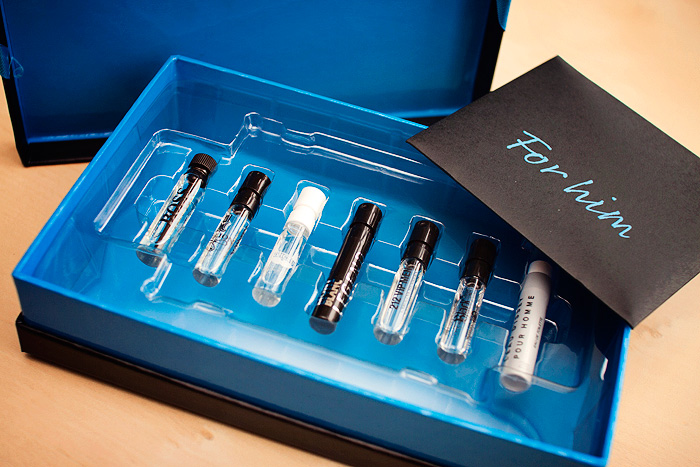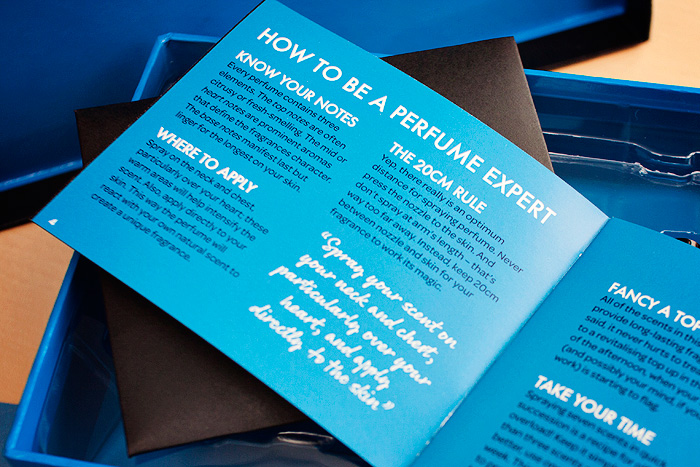 The lady's boxed set, equally contains a voucher for a full-size bottle, a corresponding booklet, and seven vials of samples that include:
Boss Ma Vie Pour Femme – Hugo Boss (1.5ml)
212 VIP – Carolina Herrera (1.5ml)
Jimmy Choo – Jimmy Choo (2ml)
Nina – Nina Ricci (1.5ml)
Black XS – Paco Rabanne (1.2ml)
Viva La Juicy – Juicy Couture (1.5ml)
Flower by Kenzo – Kenzo (1ml)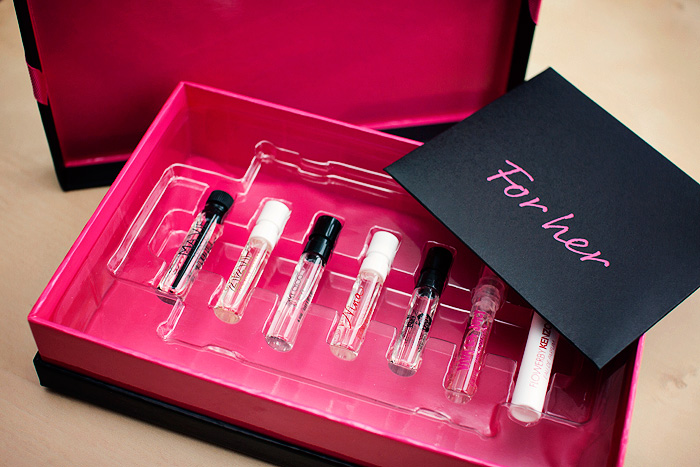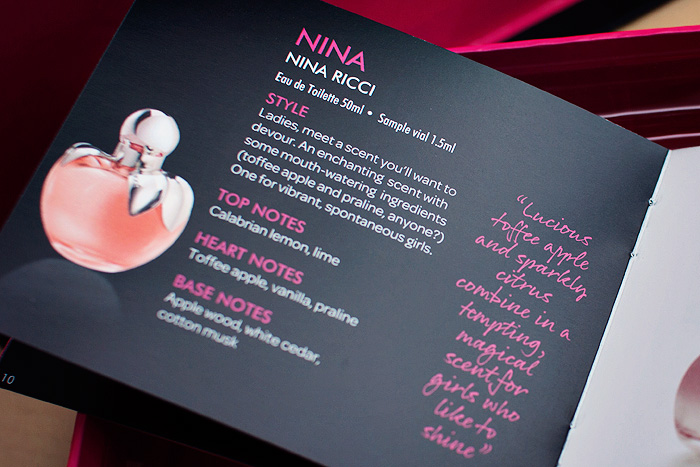 One of my favourite features of these Vivaboxes is the little attention to details that includes notes on how to get the best from your fragrance journey.  It features advice that includes sampling one scent each day for a week to get a feel for which notes you enjoy or dislike, locating your pulse points, and explaining some of the differences between edt and edp.
All of the fragrances included are at the top of the mass-market chain, ensuring that this won't be a gift to please your average fragrance snob… but my niece, a fragrant fledgling would completely adore a set like this and I think it would set her on the perfect path toward finding out what works, and doesn't work with her personal tastes and skin chemistry.
The Vivabox Fragrance Selection boxes are available to buy instore, or online from theperfumeshop.com, priced at £39.99 each.
* press sample
if you liked this post, please don't forget to check out my subscriber options, here