So, the ELF Studio Line has burst onto the scene with a variety of affordable makeup and the most interesting thing about it all to me is some of the innovation it's brought with it.
I'm talking genuinely new, innovative products… that, and trying to knock high-end products down from their pedestals (HD Powder anyone? – p.s. how are you finding that?)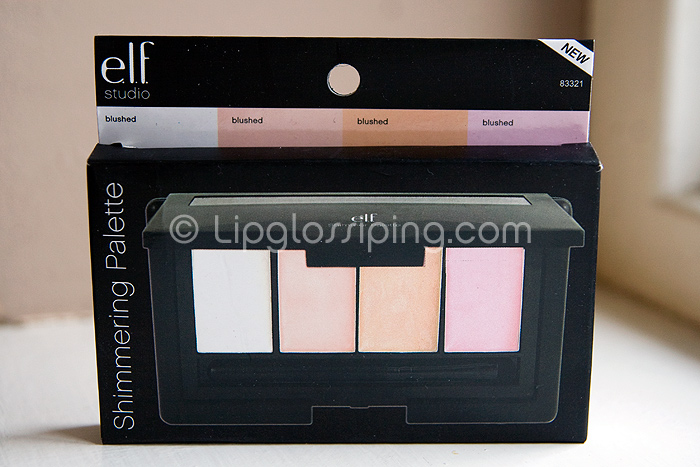 Introducing the Shimmer Palette.
It's a palette of 4 shimmering iridescent cream shades that can be used to highlight wherever you choose to apply!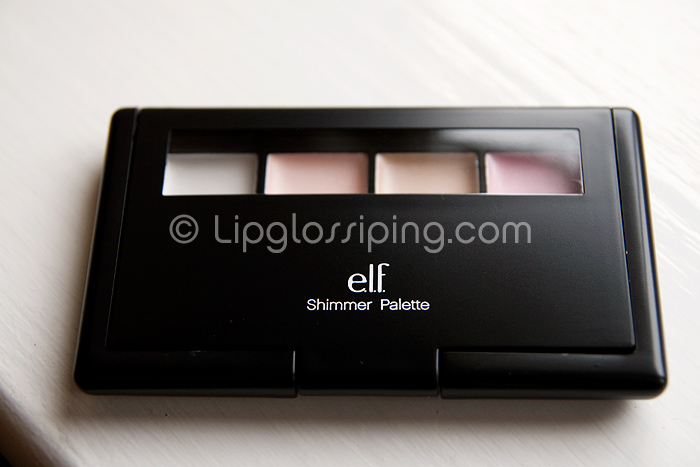 The ELF Studio Line packaging has been consistently good, more than slightly reminiscent of NARS… everything I've bought or been given has a solid feel to it and this is no exception.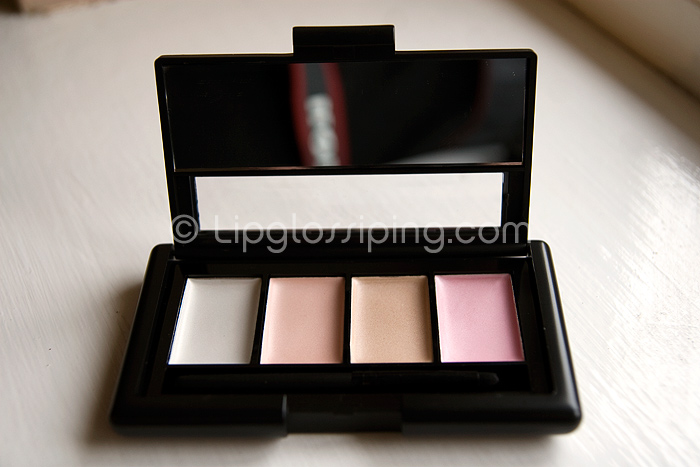 The 4 shades included range from white through to a couple of peachy/gold colours ending with a pink.  All are very wearable shades.  Although I have no idea how they would look on deeper skintones.
The consistency of the creams are slightly greasy which means that they blend very easily but need setting to stop them sliding.  The colours are also surprisingly pigmented until you blend them out into a nice sheen.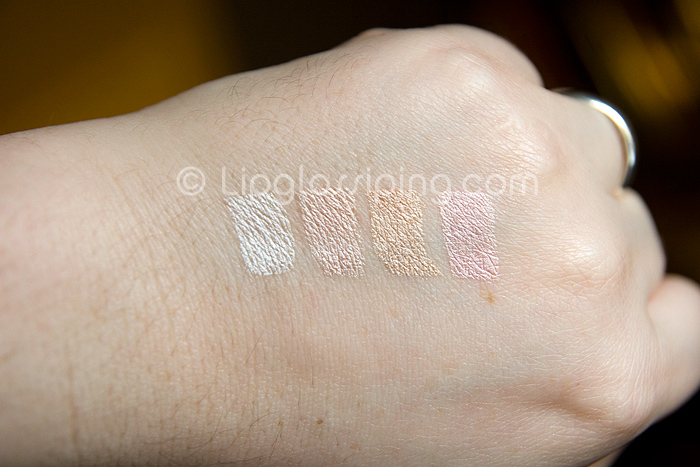 You can see the iridescence in the shades in this swatch, I've tried using them on my cheekbones… I like.  I've tried using them on my eyelids… um, not so much like (too greasy).  I've yet to try them on my lips… I don't really see the point.
Someone give me some more ideas of how to use!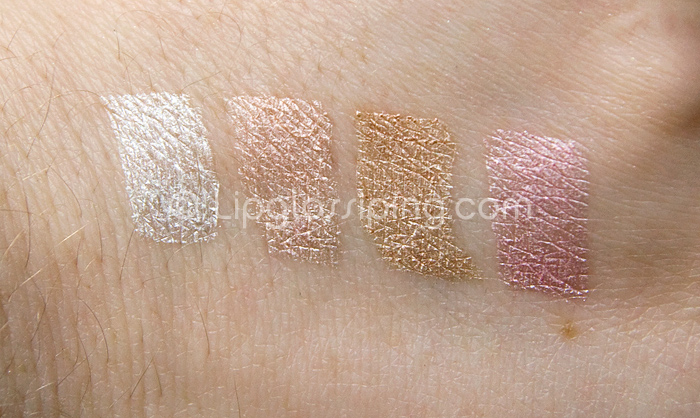 You can see the colours a little better here.
So, overall ELF's Shimmer Palette is a nice, fun product.  It's easy to use and does what ELF intended it to do… add a bit of shimmer an sheen wherever it's used.
I'm not sure that I'm going to reach for the palette that often, I don't really have much need for it… however, I will be buying some as Xmas pressies for a couple of young teenage girls in the family.  I think it would be awesome for that "too young to wear full on slap – but wants to play with makeup regardless" age.
Have you tried ELF's Shimmer Palette – what say you?