I don't know about you, but I woke up this morning with a distinct "Hello Monday morning, I've been expecting you…" kinda feeling.  Maybe it's because today is officially the "bluest day of the year"… maybe it's because I'm dragging my heels over doing the last bit of my tax return and you know… tick-tock.  Or maybe it's just because I looked out of the window and saw a sheet of ice about an inch-thick covering the car just before the realisation that I forgot to buy de-icer this weekend.
Whatever the reason, I feel that it's my mission in life (today, at least) to spread a little joy.
And what could be more joyful than the opportunity to win a brilliant brush set from The Body Shop?  Nothing!  You see, these brushes are a makeup bag staple for any ladies getting serious about makeup.  I cut my teeth on The Body Shop brushes… their softy-synthetic loveliness is gentle on the face and kind to the bunnies.  They're well-cut, solidly constructed, hard-wearing, and give a beautifully-polished finish day after day.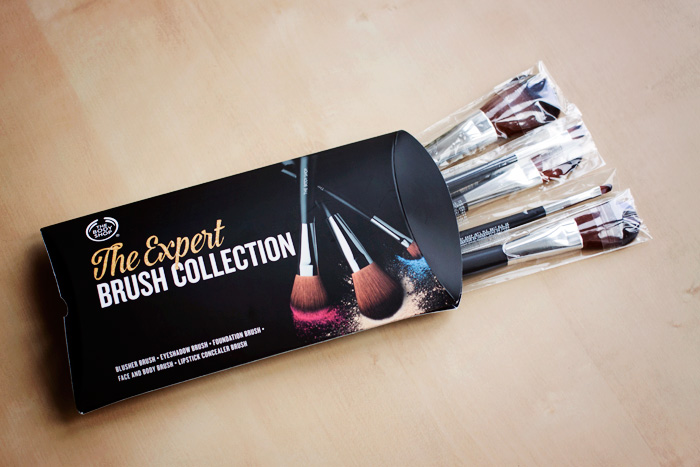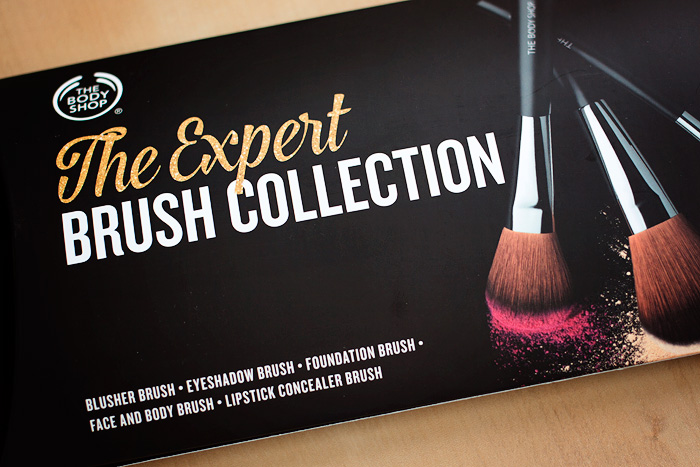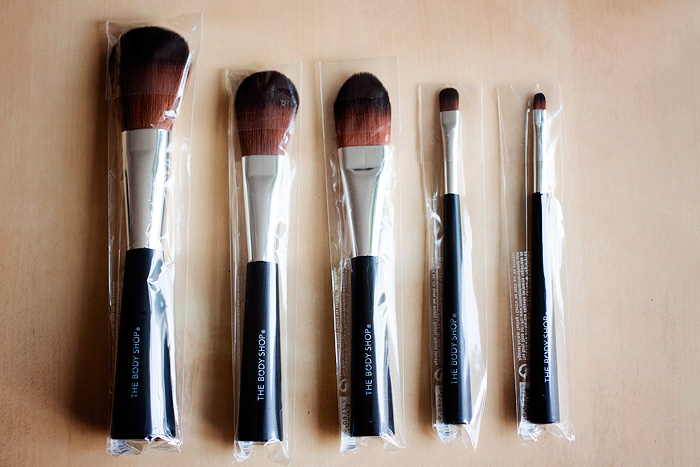 To make buying a little easier, the UK brand has recently released a trio of Brush Collections (Essential, Expert, and Ultimate) which take the effort out of trying to decide which brushes to add to your arsenal and today, I'm giving away one set of The Expert Brush Collection.
The set includes:
Eyeshadow Brush
Lipstick & Concealer Brush
Blusher Brush
Foundation Brush
Face & Body Brush
Basically everything you'd need to create a full face of beautifully-applied makeup!  The set retails at £30 online, but is worth a staggering £58 were you to buy each brush individually!
To enter the competition and stand a chance at getting your hands on the brush set, simply leave a comment below, telling me a silly joke.  Go on, let's have a bit of cheer among the misery of Blue Monday!
T&C
1.

Start date

for this competition is 20th January 2014
2.

Closing date

for this competition is 27th January 2014
3. Winners will receive 1x The Body Shop Expert Brush Collection (worth £30). No cash alternatives.
4.

Competition

is open worldwide.
5. Lipglossiping.com is the sole promoter of this competition.
6. Personal details will not be kept or forwarded and are only used in the context of this competition to inform the winner(s) of their prize status.
7. One winner will be selected at random from all entries received.
8. Winners will be notified within 5 working days and will be expected to reply to an email sent to the address used to enter the competition within 5 working days or risk forfeiting the prize.