Hair perfume. Hair what?! Hair perfume!
I'm sure you're familliar with the idea of spraying your perfume onto your hair for a scent that follows you around like a haunting?
Well, this inventive conditioner from LUSH works on the same premise and uses your hair as the carrier for its wonderful scent.  And wonderful it is, a positively uplifting blend of neroli, rose, grapefruit, rosewood, orange flower absolute and benzoin that works really well now, but will work even better in Summer's warmth.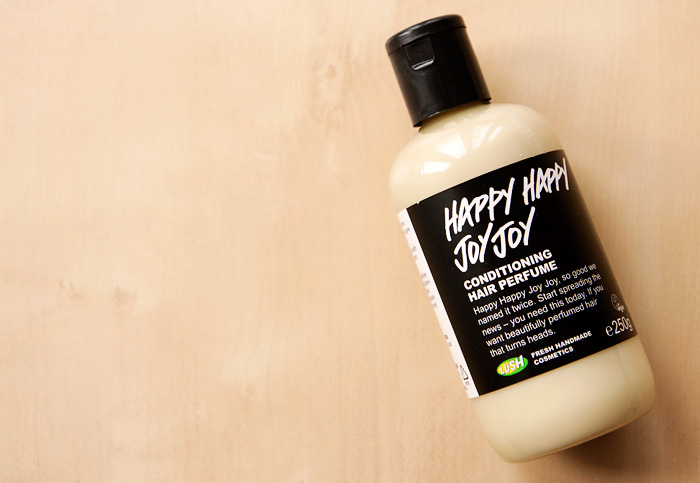 It's not cheap… priced at £18 for 250g (which is about the size of a standard bottle of conditioner) but I fear that once you try it, you might be as hooked as I am. Unfortunately, it will be a habit that is ultimately too expensive for me to maintain – for one reason, and one reason only.  I have to wash my hair daily/once every 2 days at the least, I literally dream of being one of those women who wash and straighten their hair only once a week.  DREAM.  If you're one, please tell me your secrets!
So, you see… I would need to purchase this fairly often… and I just can't justify it.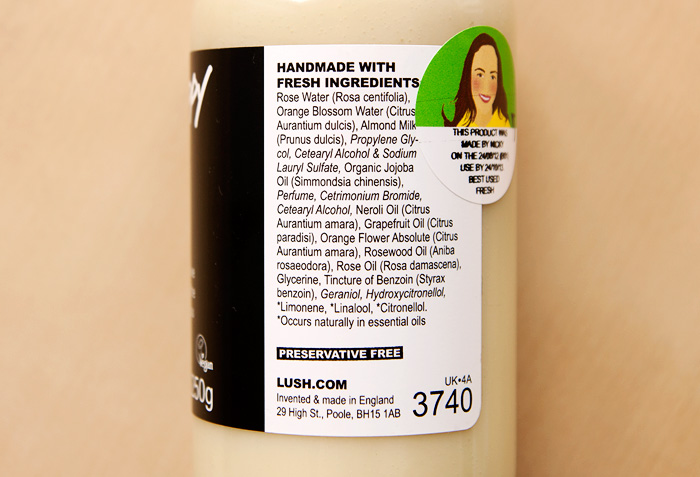 Conditioning properties? Well, it's neither here nor there, it does the job – though not as well as some of my intensive conditioners… mind, this isn't supposed to be an intensive conditioner – just an incredibly well-scented one.
I have found a cheeky solution though via the LUSH reviews on their website… the consistency of the conditioner is rather thin and after using my regular conditioner, I have been using just a little of the LUSH Happy Happy Joy Joy as a leave-in conditioner on the ends (I KNOW I PROBABLY SHOULDN'T!)  but my hair doesn't seem to have suffered as a result and I get to use far less product.  If you hair is very fine, you may find that it weighs your locks down too much to do this.
Try and get a sample instore and see how it works for you.
LUSH Happy Happy Joy Joy Conditioning Hair Perfume is available to buy instore and online at lush.co.uk, priced from £9.00
* press sample