The moment I saw this Butter London beauty in the bottle, I was smitten.  I love copper polishes, I love smooth glitters, I love my polish with just a hint of eccentricity.  Meet Butter London Scuppered, a polish that simply ticks all the right boxes.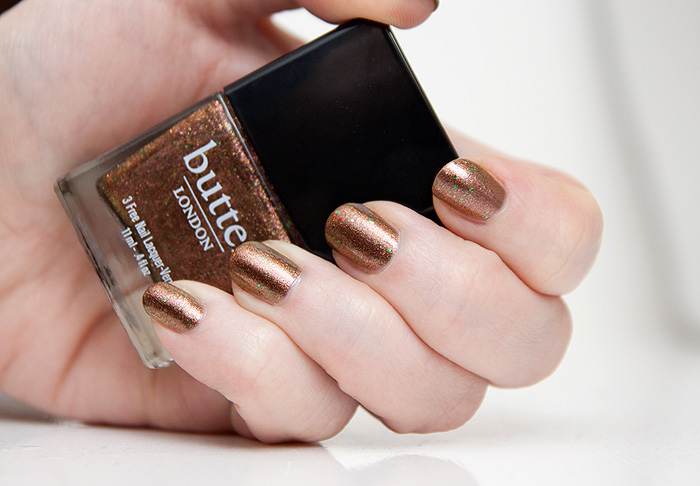 Whoever thought to throw a scattering of green micro-glitter into the mix of what is otherwise, a rather sensible (albeit beautiful) polish, is a diabolical mastermind.  In amongst all this coppery-green madness, there's another component – a shift of pink and a lighter gold that gives this shade an almost duochrome feel in the right light.
The formula is also wonderful, the above shows three coats – each of which applied smoothly, dried quickly and behaved impeccably.  I think you could probably get away with two coats, but don't quote me on that.
It's Autumnal, it's Christmassy, it's fun – what's not to like?
Butter London Scuppered is priced at £11.95 and available to buy online from powderrooms.com
* press sample