You know how you can get those mugs with the how-much-milk scale on the side of them?  From "builders brew" at the top end of the scale right down to "gnats piss" at the bottom?
Well, Butter London's Cuppa is definitely in gnats piss territory.  Infact, if someone actually brought me a cup of tea and it was this colour.  I'd tell them that their parents had clearly dragged, rather than brought them up.  After which, I'd send them back to the kitchen for a second attempt and remind them not to forget the biscuits this time.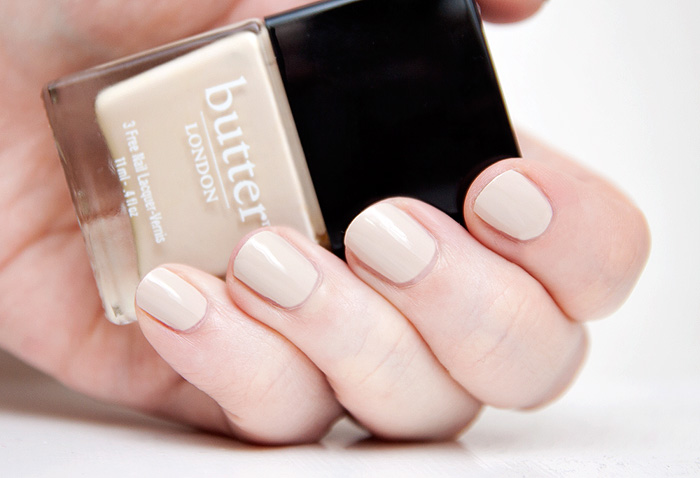 So, clearly I prefer a strong brew… on the nails, however, Cuppa is a real stunner.
Until now, I'd majorly-lemmed for a super-pale beige but I hadn't found one that managed to look creamy rather than chalky.  Cuppa hits the spot, the tones are just right, the neutrality is perfect, and it applies smoothly without any issues.
My only grumble is that it takes three coats to eliminate all streakiness… many super-pale pastels suffer from baldy spots here and there but beyond that, I adore this shade.
Butter London Cuppa is priced at £11.95 and is available to buy online from powderrooms.com