These little pots of loveliness are currently enjoying a bit of a resurgence in popularity, and so they should.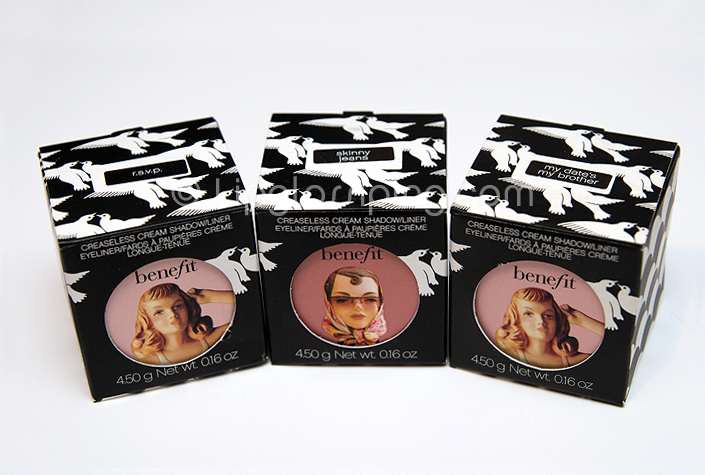 I own 4, yes I can count (just about)… but couldn't find my 'Flatter Me' shade for the photos – boo!  Above, from left to right are: R.S.V.P (a peach shade), Skinny Jeans (an oh-so-popular pewter) and My Date's My Brother (a girly pink).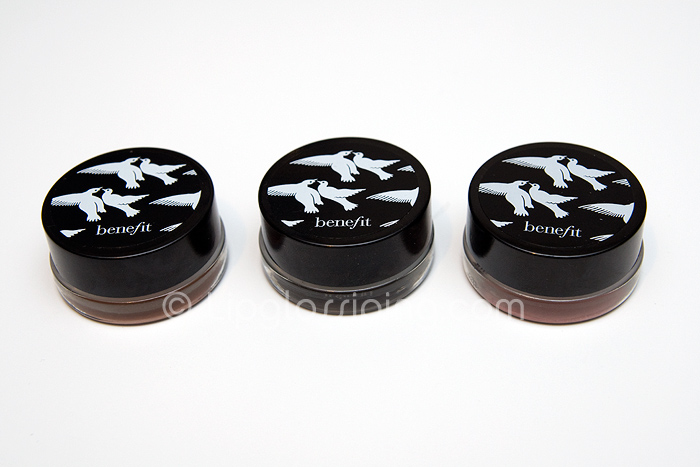 The heavy glass jars seal well, ensuring that your product stays in the best condition for as long as possible before eventually (like most cream products) becoming a little drier and harder to work with.  So don't forget to screw the lids on as tightly as possible!  The usual cutesy kitsch Benefit design is apparent on both the outer box packaging and the glass jars.  I think I'm in the majority when I admit to being a perpetual fan of this 50s style design.  A lot of brands try to mimic the Benefit styling, but none pull if off quite so well in my opinion.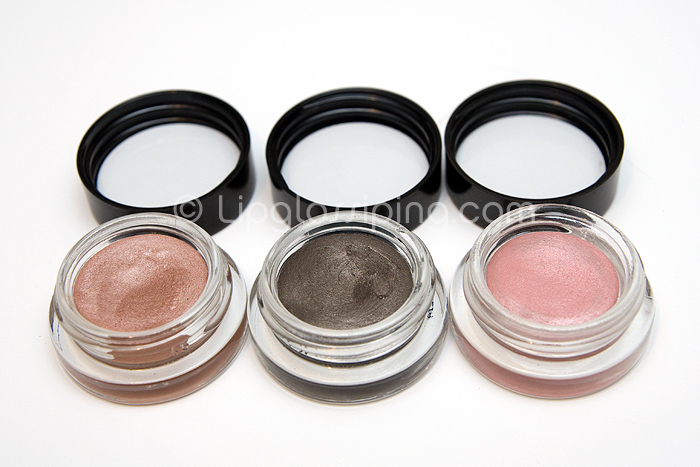 L-R: R.S.V.P, Skinny Jeans and My Date's My Brother.
The creams pick up well on a synthetic brush like a concealer brush or simillar.  I mainly use my creaseless creams as an allover base which is why I prefer the paler, more neutral shades.  I only use Skinny Jeans if I'm doing a smoky eye.  My favourite of all the Creaseless Creams I own is R.S.V.P, it's a beautiful peach that works well as an allover wash with a taupe shadow (powder) blended into the socket line for some definition.
As their name would suggest, these things don't crease.  Infact they don't budge an inch once set, which means that any other shadows you apply ontop also hold fast.  Benefit Creaseless Creams hold a dear place in my collection and I'm always on the hunt to add some new shades!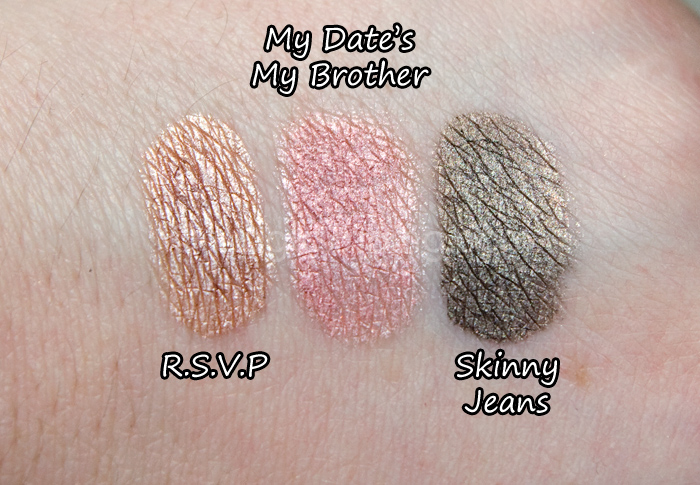 Are you a fan of cream shadows?  What are your favourites?