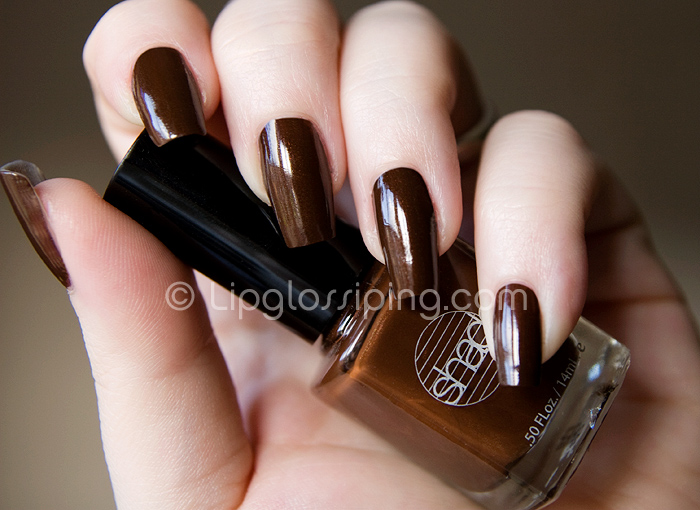 I'm supposed to be chopping my nails off in my 6 weekly "prune" but I want to enjoy them being long for just a while longer.
Anyway, here's another from the Barielle Shade's range…
Make it a Latte is a very pretty warm-toned brown with shimmer.  Perfect for Autumn.  When I saw it in the bottle I was very hesitant as to how this would turn out on my cool-toned skin, but it works surprisingly well.
You'll also be pleased to hear that the above is one coat.  Yes ladies and err ladies, we have a genuine one-coat wonder in our midst!  You can see on the side of my thumbnail where I didn't apply *so* carefully and it's a little patchy, but elsewhere (where I took a little more time) it's perfect!
Application was fine with no issues and drying time was average.  Wear has been really good with barely any tip wear at all.
Barielle Shades are available to buy direct from Barielle