I promised you a full review of the Face Atelier foundation after last week's FOTD and my recent re-discovering of it.  Face Atelier Liquid Foundation offers medium/high coverage without looking like a traditional, high-coverage foundation.  On my dry/combination skin, it takes about 20 minutes to warm up, at which point it begins to look less like a foundation and more like naturally good skin.  It's one of those foundations where you look in the mirror part-way through the day and say "Woah, good skin day!"  Followed by a fist-pump.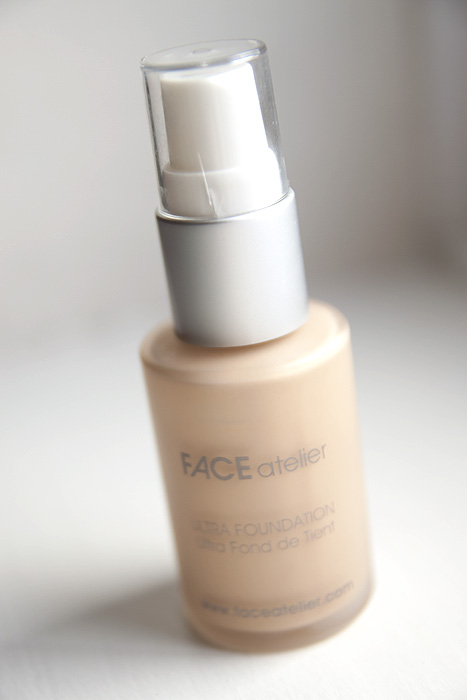 However, I do have a caveat with this foundation.  To get the best from it, you need to apply it on well-moisturised, not-too-dry, not-too-oily skin.  If you've got good skin texture but with a little discolouration or redness, you should be chomping at the bit to purchase.  If you're prone to dryness or oiliness, you'll probably be in love with this 65% of the time.  Does that make sense?
The bottle comes with a great pump that dispenses the perfect amount for a full-face application with a single squeeze.  The brand state that you do not need to wear a primer underneath this and indeed you can feel the silicone in the fomula.  If you like your foundation to feel completely weightless, you may not enjoy the feel of this one (though in no way does this feel like a heavy foundation).
It also sets fast, so work quickly!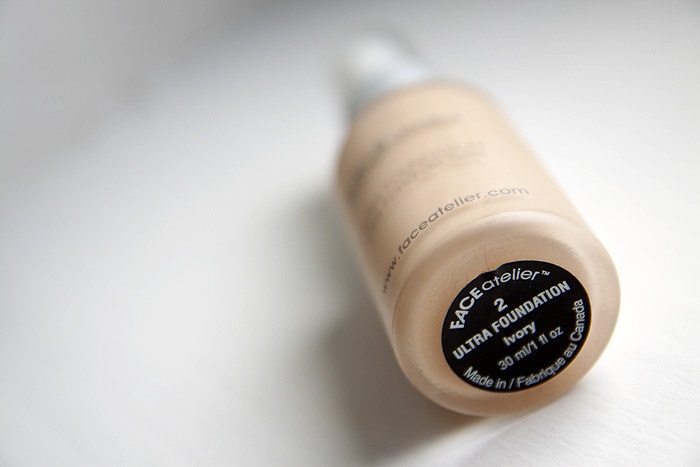 Personally, I ignore the brand's recommendations on primer and mix it up with a blob of moisturising primer (non-silicone) or Maqpro Make Up Mixer to give me a sheer(er) finish that doesn't set as quickly.  To combat the additional dewiness this pairing provides, I set the foundation on my t-zone with a touch of powder.  I don't find that it wears any less well and have been surprised by how well it performs mixing it into all different kinds of bases!  I like to buff it in with a flat-top kabuki… working it in to the skin in light circular motions, both back and forward.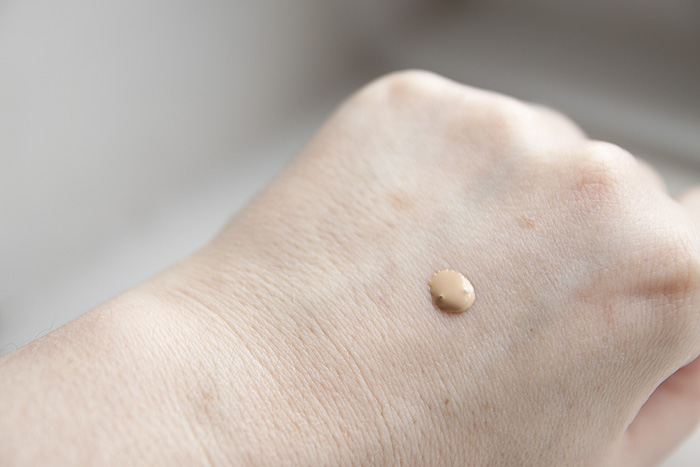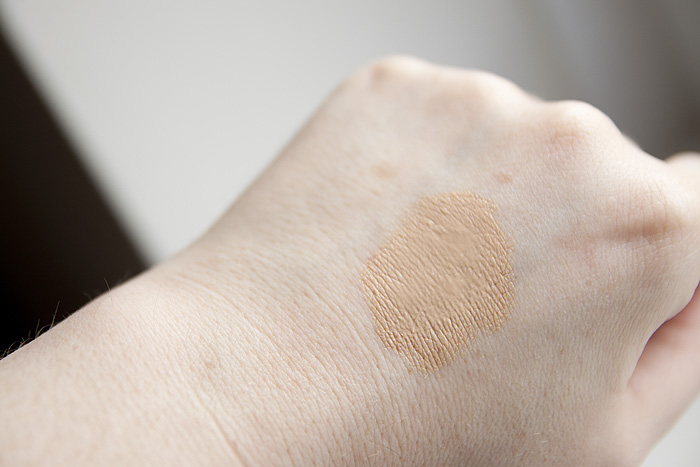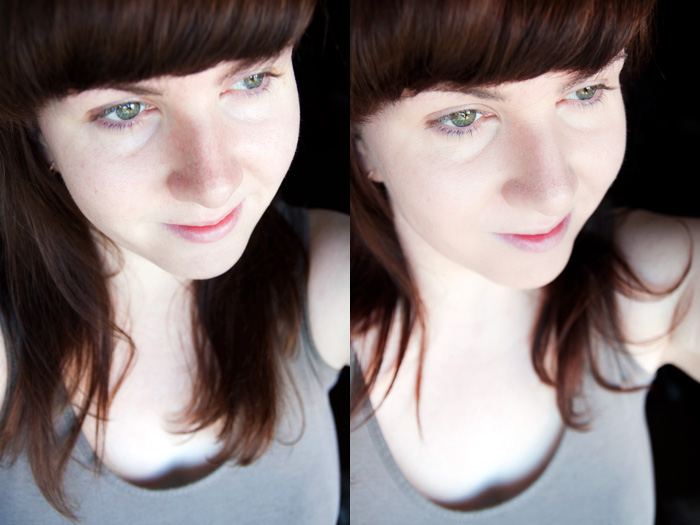 * my hair looks two different colours in the above photo – the sun had come out from behind the clouds in time for the 2nd shot!
The shade #2 Ivory is spot on for me, a little too yellow technically, but I like this because it tones down my redness more effectively.  If you're just slightly darker or lighter than the official range, you can also purchase their 0-/0+ to lighten and darken any of their shades.
Overall, on good skin days (or if you've got skin prep down to a fine art), this is show-stealing foundation.  It's pricey, but what price beautiful skin fakery?
Face Atelier Ultra Foundation is priced at £32 and available to buy online from Cult Beauty