I've only been in to a Kiko store a couple of times but when I do, I tend to do some serious damage in an effort to make-up for the fact I can't ever just "pop in". Truthfully, I haven't been hugely blown away by the things I've bought, with the exception of a couple of matte eyeshadows, they've mostly been neither here nor there in terms of eliciting any major makeup-excitement.
Having said that, I am rather fond of this softly muted sage green. I'm not actually sure if it's still available to buy… huge apologies if it isn't. It should be, it's lovely.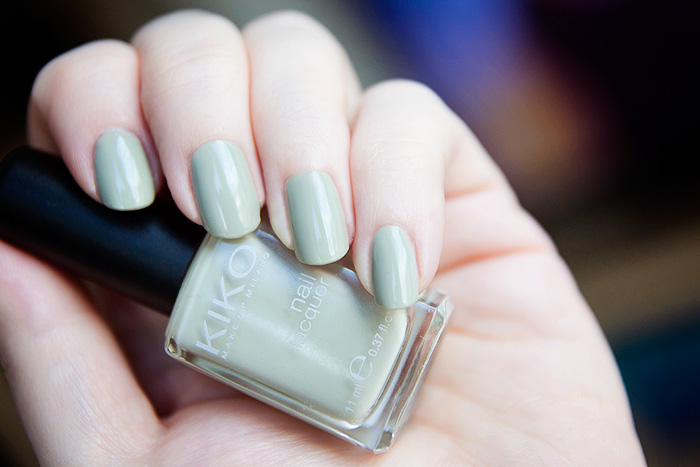 #349 (I hate numbers for names!) is a soft green in a greyed out base, it's perfect for year-round wear and always looks beautiful when topped off with glittery tips… you can imagine how lovely gold-flakies look applied to the tips, no?
The formula is ok. It's not completely smooth and as time's passed, my bottle has thickened slightly. The above shows three coats but two would probably cover it if you were careful during application.
KIKO Cosmetics can be found online at kikocosmetics.co.uk