This sparkly little number from Butter London looks great in the bottle.  A blitz of golden glitter, suspended in a clear base.  But when all is said, done, and painted… I'm left feeling distinctly underwhelmed by this one.  Take a look for yourselves…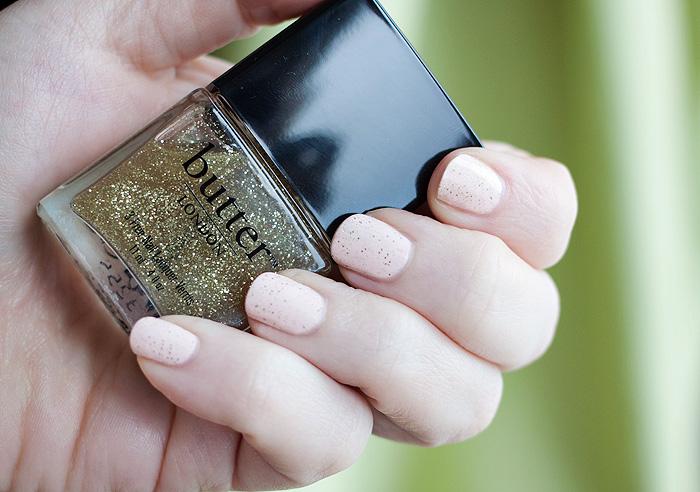 Now, I'm all for a bit of understated glamour, don't get me wrong, it's not that I need it to look like the interior of the Blackpool Tower Ballroom on Strictly nights before I coo over a bit of sparkle.
However… let's be honest, I could have snorted from Leila's stash and phyically sneezed more glitter in a single coat.
Sponging the polish on results in a slightly-more-mpressive topper but with the number of golden glittered top coats available across the market, this is one I'd leave on the shelves.
Butter London Stratford Honey is available to buy online, priced at £11.95 from powderrooms.com
* press sample
if you liked this post, please don't forget to check out my subscriber options, here